11 Descript Alternatives: Top Audio, Video & Transcription Tools
Anna Sonnenberg
Nov 2, 2023
When you want a single tool to manage all your video editing and podcast production needs, Descript is often a good choice. But if you don't need an all-in-one tool for audio, video, and transcription, you have plenty of other options.
So when would you be better off without Descript, and what should you choose instead? In this article, we'll cover the best Descript alternatives for screen recording, audio and video editing, and AI-powered voice and transcription.
What is Descript?
Descript is a desktop and browser-based tool that handles your entire video and podcast workflow. You can use it to write, record, edit, transcribe, and repurpose audio and video content.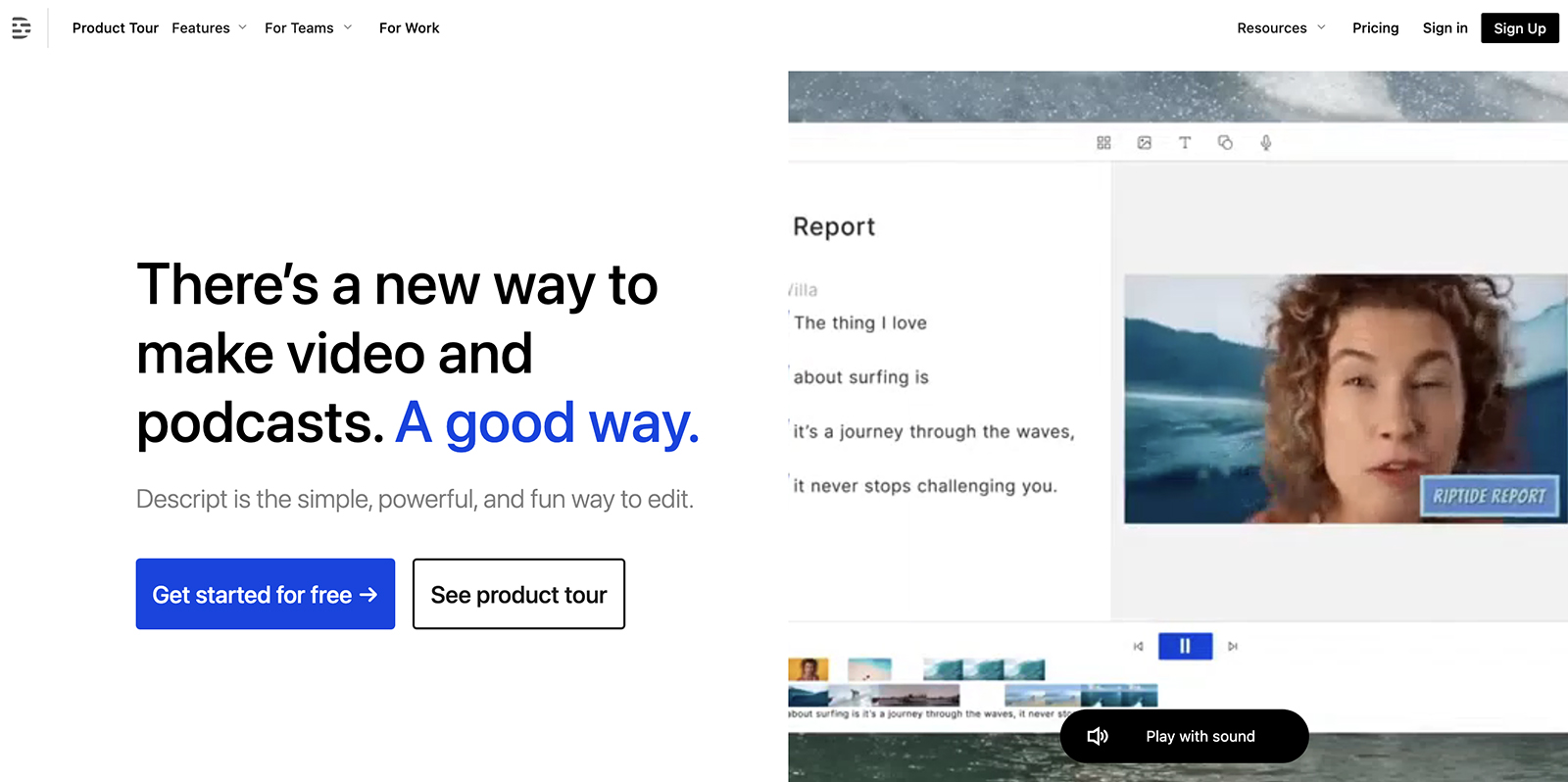 Key features include:
Video editor that reworks voiceovers like a document editor and adjusts visuals like a slide editor
Audio editor that turns podcasts into pro-quality recordings
Screen recording tool that lets you share video messages with colleagues, clients, and prospects
Remote recording tools for interviewing podcast guests and creating collaborative videos
Audio transcription tools with built-in editing functionality for podcasts and videos
Descript also has a wide range of AI capabilities, including:
AI voices for text-to-speech using your own cloned voice or your choice of stock voices
AI transcription tool that automatically turns video voiceovers into text for easier editing
AI eye contact effect that looks like you're engaging with the viewer while reading from a script
AI green screen effects that replace video backgrounds to create a clean and consistent look
AI Studio Sound suite that removes filler words and eliminates background noise with one click
AI social post tool that automatically turns your videos into shareable social media content
As a complete editing and production tool, Descript can simplify your tech stack to make creative work quicker and easier. It also supports teamwork, as it serves as an asynchronous communication tool.
Who is Descript for?
Descript is designed for marketing, sales, and learning and development teams. Here's how:
Marketing teams can use Descript to collaborate on podcasts, promotional videos, and social media content. It's ideal for creating professional looking case studies, webinars, and podcasts—even if your team lacks advanced editing skills.
Sales teams can create outreach and demo videos quickly, using Descript's AI eye contact feature to connect with prospects. Its AI editing and voice cloning feature allow sales teams to remove filler and dub over mistakes efficiently.
Learning and development teams can document processes and generate training and onboarding videos quickly. With Descript's video editor, L&D teams can keep content updated without having to record from scratch every time.
How much does Descript cost?
With Descript's free plan, you get one hour of transcription and one hour of remote recording per month along with 10 minutes of AI green screen, AI eye contact, and studio sound per file. Paid plans with more generous usage limits start at $15 per month.
When should you consider an alternative to Descript?
While Descript is a powerful platform with robust production and editing features, it isn't necessarily the best video editor, screen recorder, or transcription tool. And in many cases, it does too much.
If you're looking for a dedicated tool that can do the one thing you need really well, consider an alternative instead. It's also a good idea to look at other options if you need a more generous free plan or a more affordable subscription.
Top 11 Descript Alternatives for Audio and Video Editing and Production
Ready to replace Descript or make sure you're choosing the right tool for your team? Here are the best options for audio and video editing and production.
1. Komodo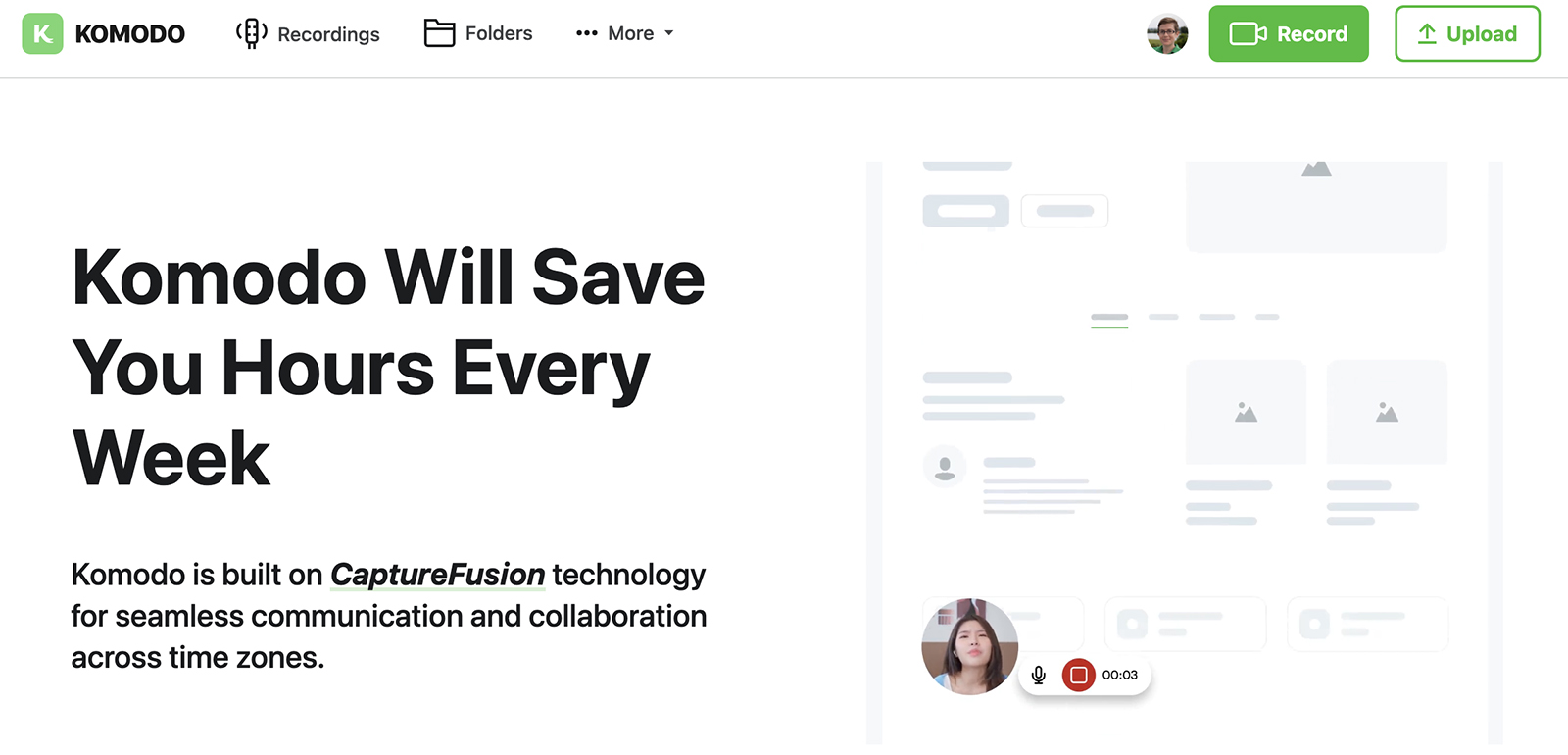 Komodo is a screen recorder that captures your screen, webcam, or both simultaneously. It's an async video communication tool designed for salespeople to produce personalized outreach, teams to share feedback, and educators to create custom lessons.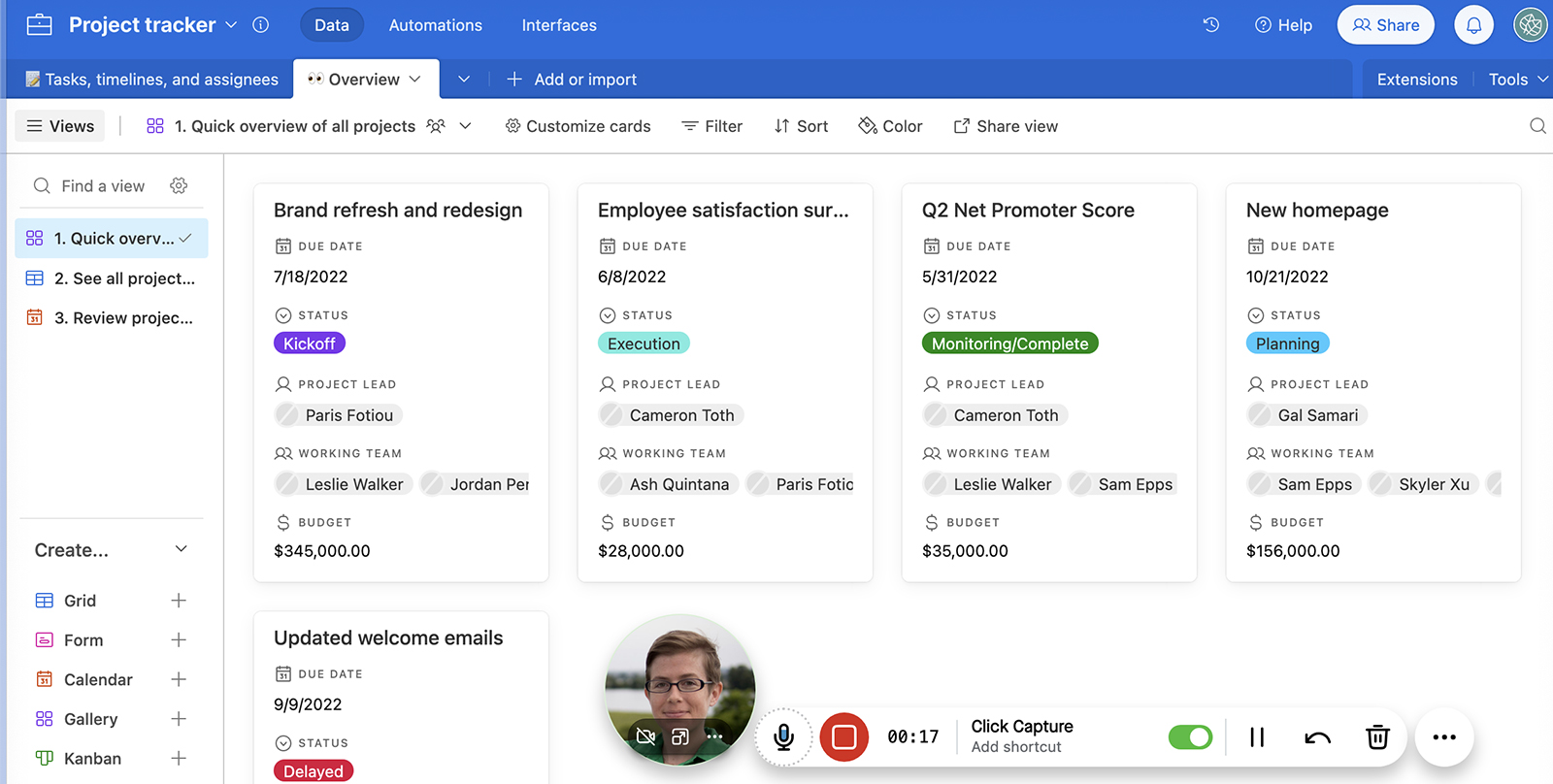 It's also an AI-powered video editing tool that automatically transcribes your audio. Komodo's video editor can remove pauses with a single click to create a cleaner, more professional video.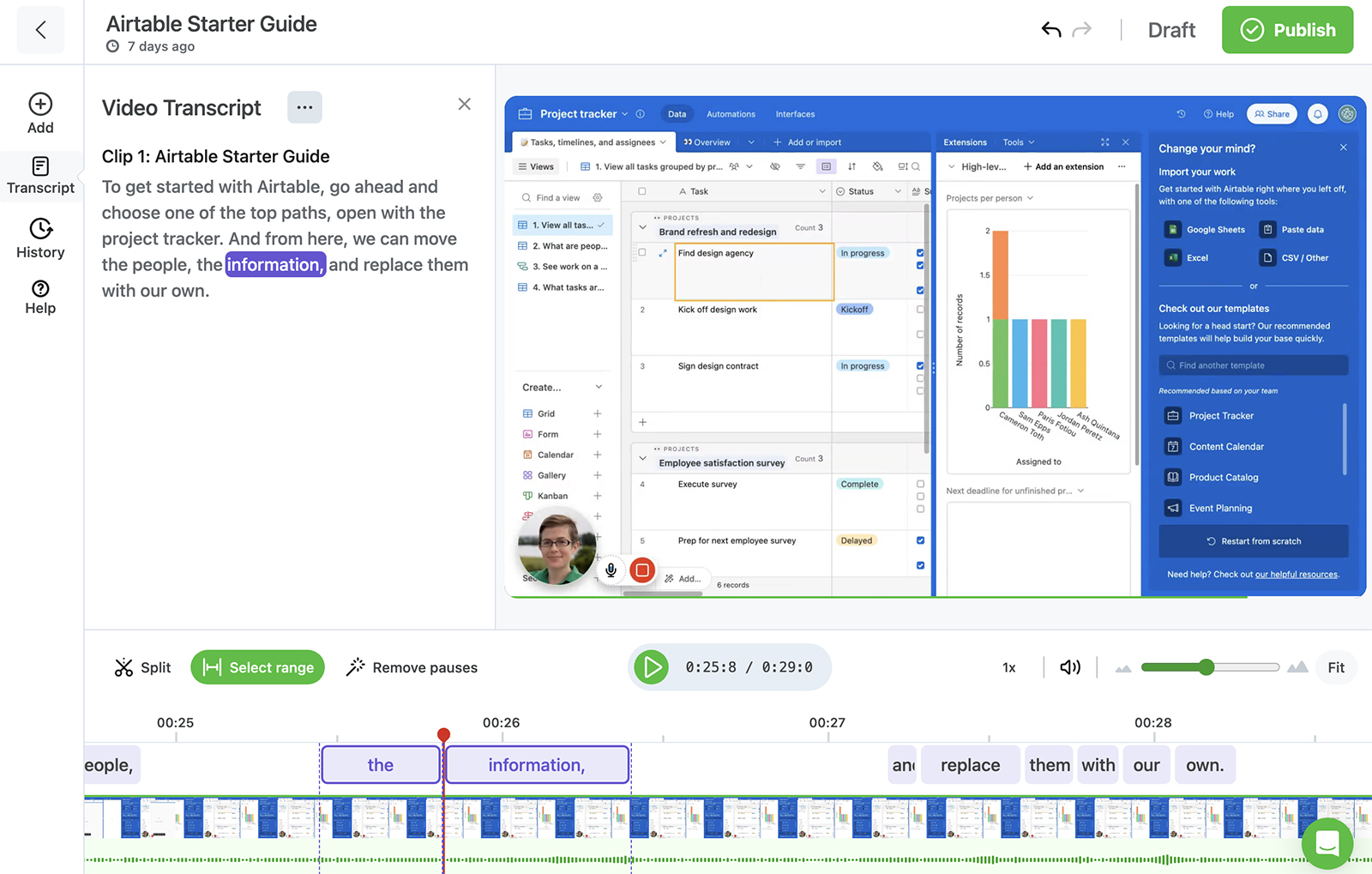 With Komodo, you can edit videos manually too. You can fix errors by re-recording audio or add talking points by inserting new audio, eliminating the need to start from scratch each time.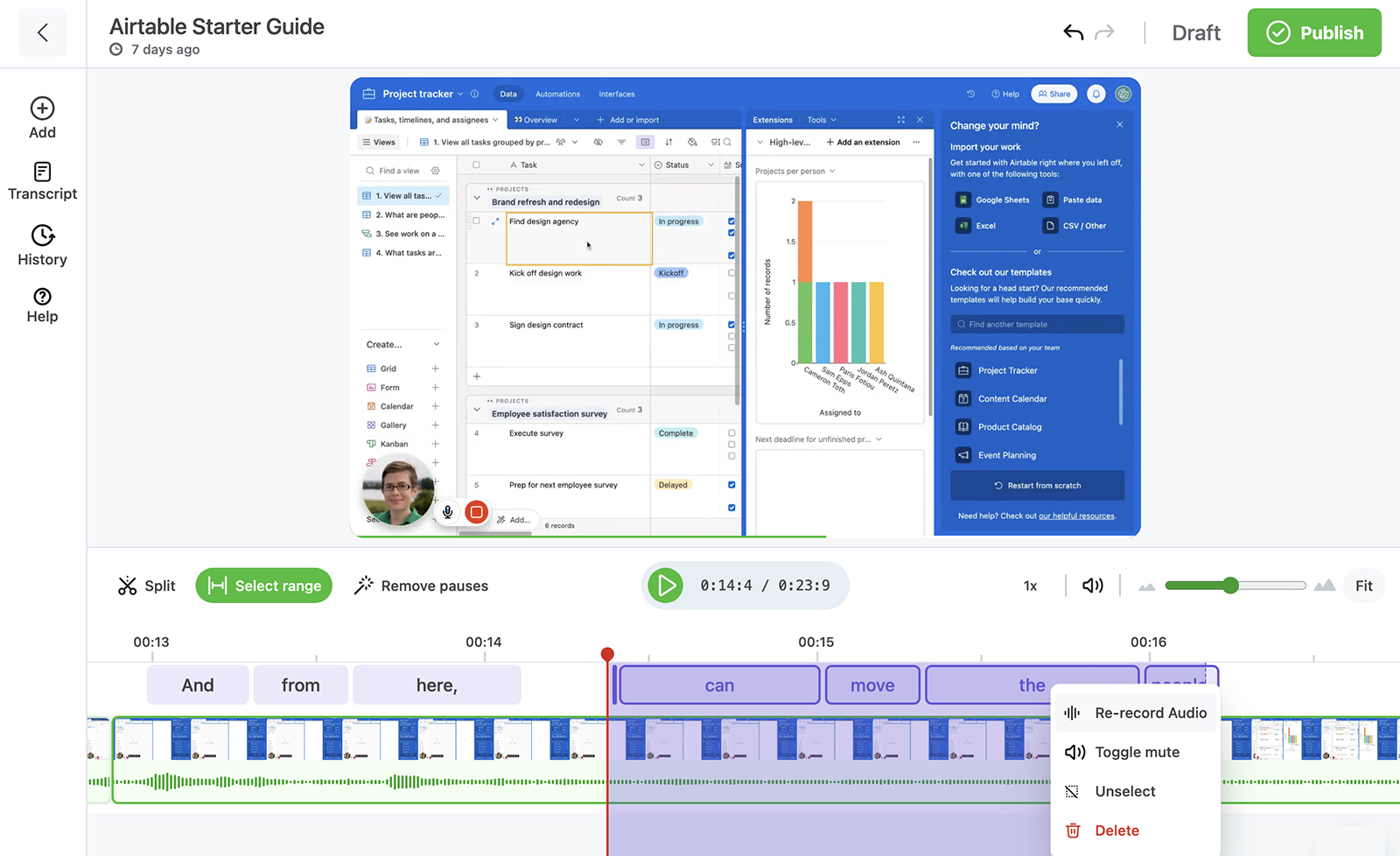 You can also combine multiple recordings into a single video. This feature is particularly helpful for adding custom introductions to videos or updating existing recordings.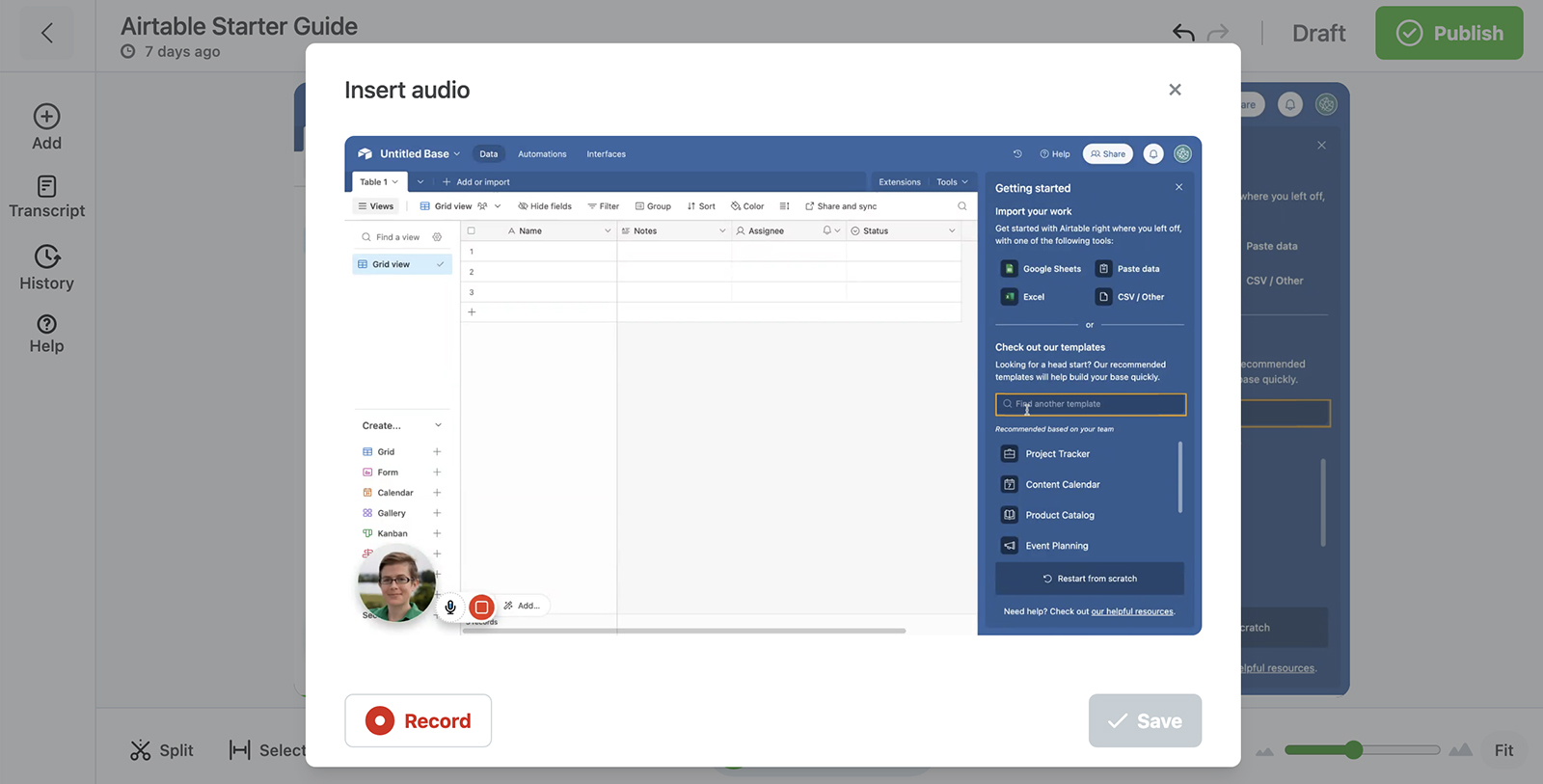 Yet this tool can do more than just record your screen, transcribe your audio, and edit your videos. Komodo can also turn your videos into step-by-step guides.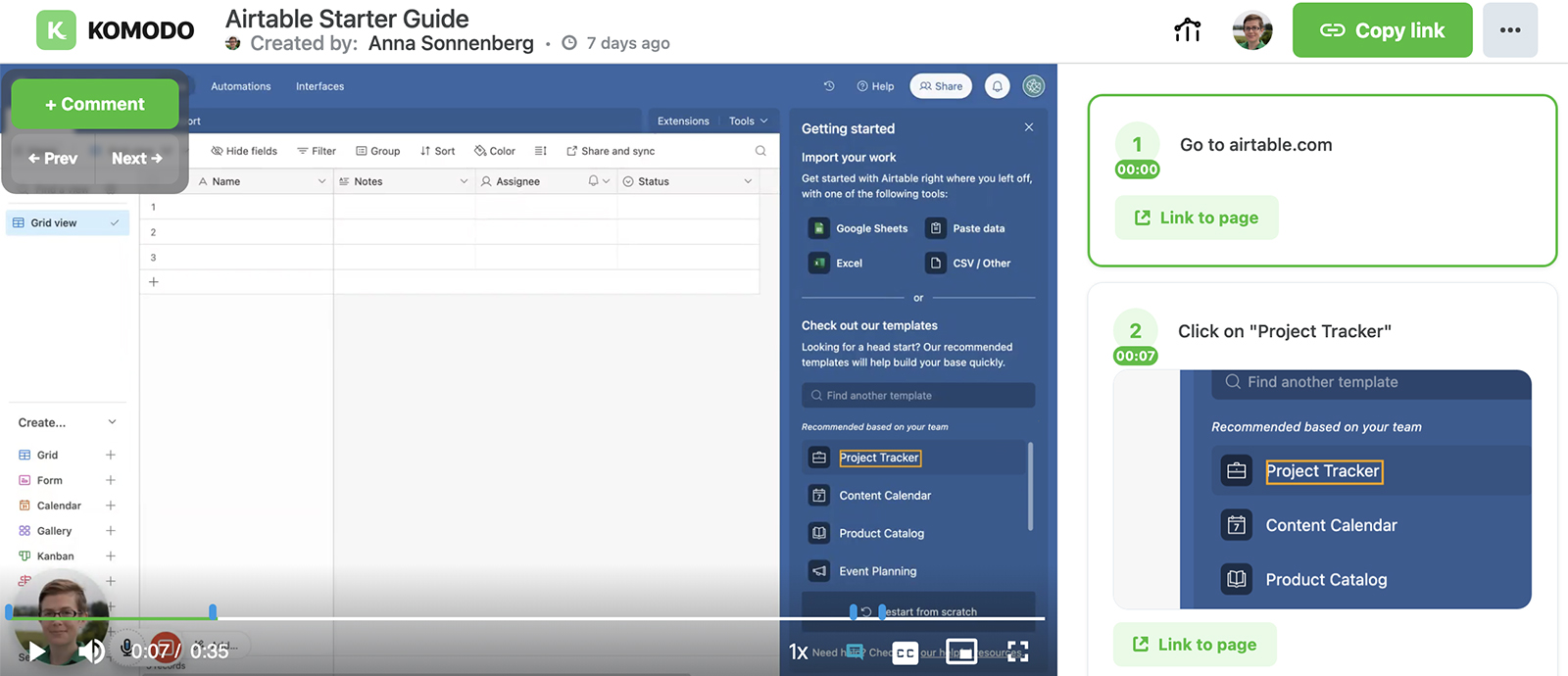 When creating guides, Komodo automatically adds on-screen annotations and generates text-based instructions. You can share guides and videos together to clarify processes and add extra context.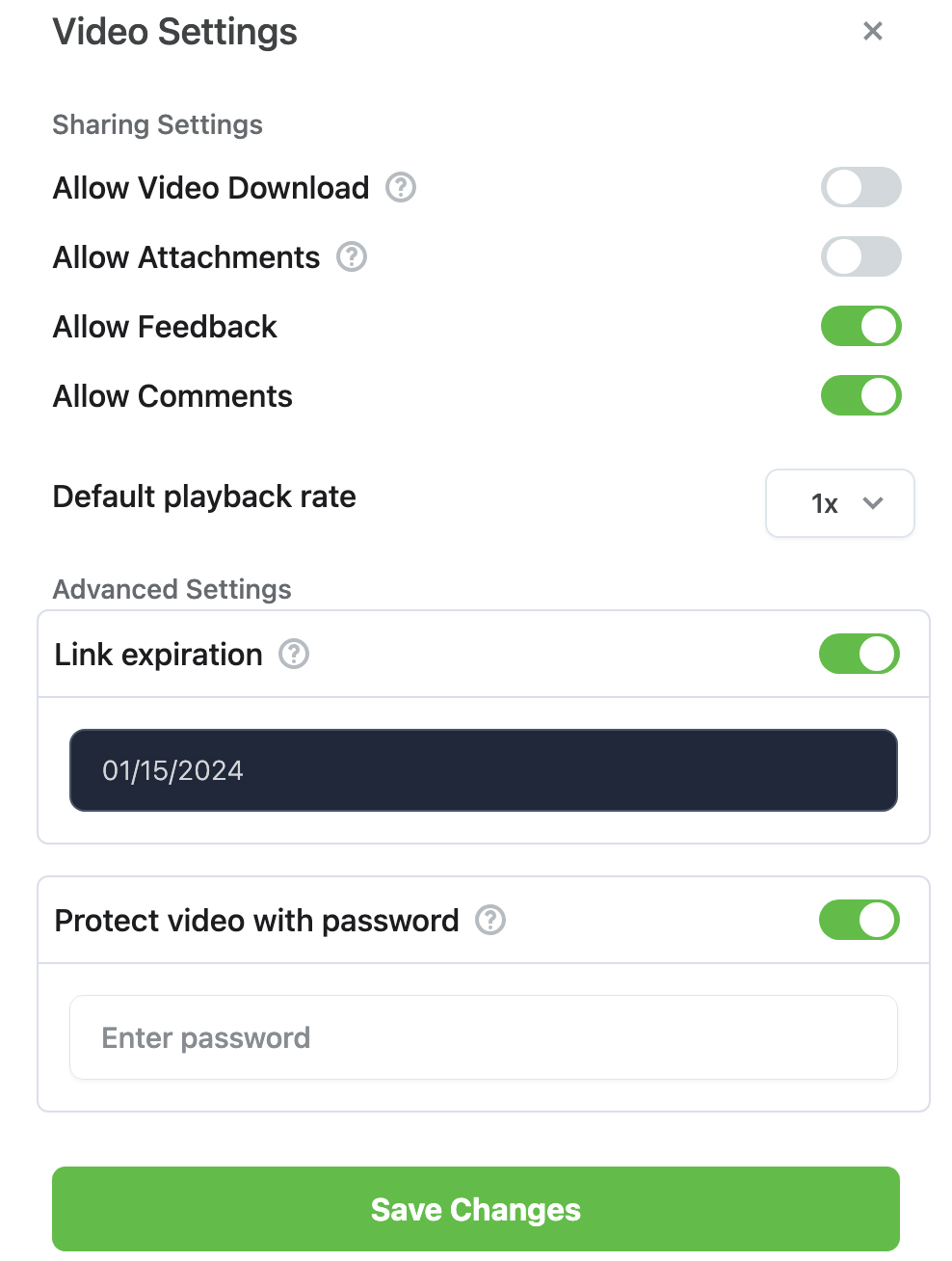 With Komodo, you can share content via URL or embed, and viewers can leave comments and questions. For privacy and security, you can add password protection or set links to expire.
What Komodo does better
As a dedicated screencasting tool, Komodo is a superior screen recorder with better privacy and sharing features. And since it's a Chrome extension, Komodo records video messages directly from your browser—unlike Descript, which requires a desktop app.
While Descript can't break down your videos into step-by-step instructions, Komodo creates guides automatically. They're ideal for L&D, operations, product, and customer success teams that need to share complex processes.
Komodo has one of the most generous free versions out there. As a free screen recorder, Komodo offers unlimited screen recordings with no time limits. In comparison, Descript's free plan has limited time and capabilities.
Where Descript outdoes Komodo
Komodo isn't a complete video and audio production suite. Descript is a better option for recording podcasts, conducting interviews, and editing videos.
Komodo pricing
Komodo's free plan includes unlimited videos. Paid plans with advanced features start at $5 per month for individual users and $20 per month for five-person teams.
2. VEED

VEED is the AI-powered video editor, screen recorder, and transcription tool that comes closest to replacing Descript. It's an all-in-one video production and editing suite designed for marketing, sales, product, and HR teams.
What VEED does better: VEED has more robust video editing software, as it's geared more toward creators. Since its transcription tool also works as a notetaker for meetings, it also checks a box that Descript doesn't.
Where Descript outdoes VEED: Although VEED is a complete video editing tool, it doesn't have the remote recording or audio editing features that Descript does. If you need a tool for podcasts. Descript is a better choice.
VEED pricing: Free plan adds watermarks to exports and caps subtitles at 30 minutes. Subscriptions start at $25 per user per month.
3. Bubbles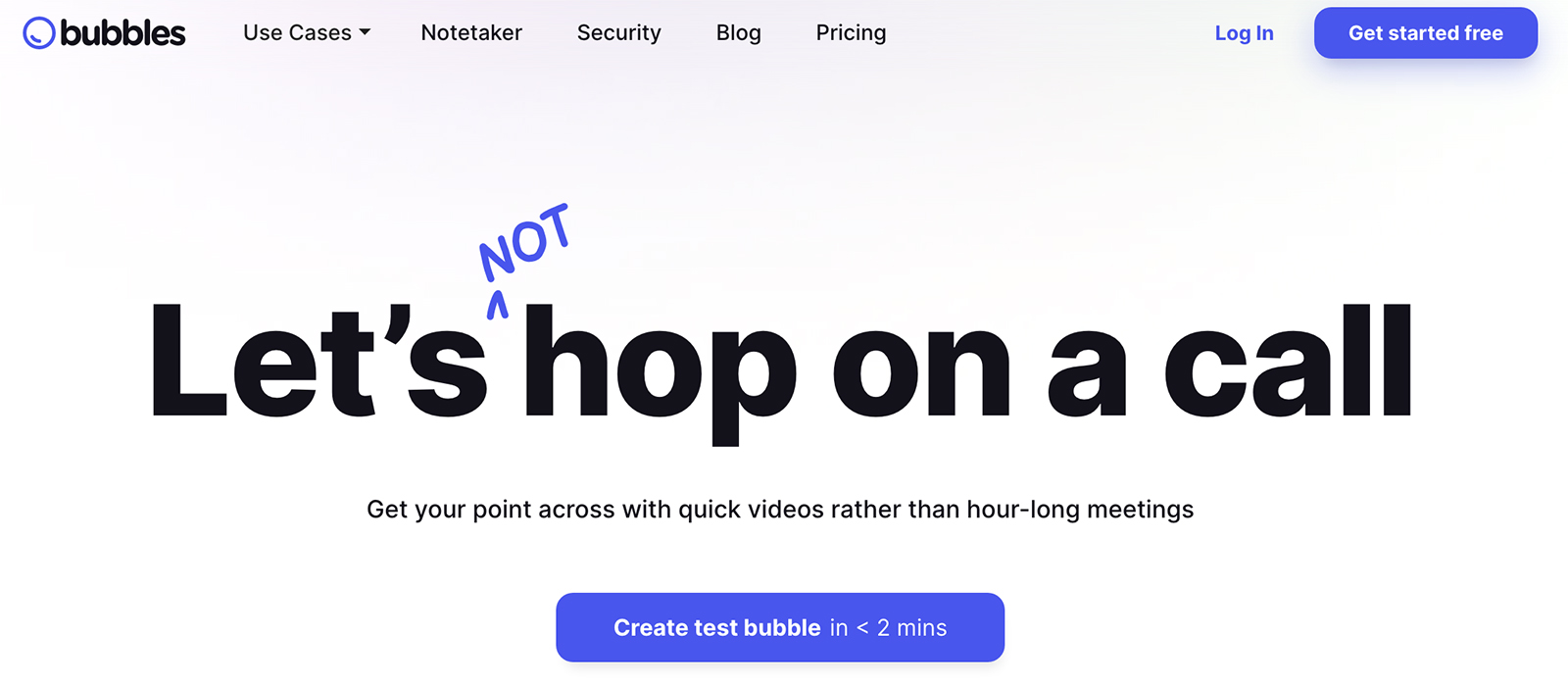 As a screen recorder and AI-powered transcript generator, Bubbles works as a video messaging tool and as an automated notetaker. It's ideal for async communication and streamlining meetings.
What Bubbles does better: While the two tools' screen recorders are comparable, Bubbles has an AI note taking feature that Descript doesn't. Bubbles integrates with Zoom and Google Meet, automatically creating transcripts that you can use to review and share meeting takeaways.
Where Descript outdoes Bubbles: Unlike Descript, Bubbles doesn't have any editing tools. If you need to fix or update a screen recording with Bubbles, you'll have to start from the beginning.
Bubbles pricing: Free plan limits recordings to 30 minutes. Paid plans start at $10 per member per month.
4. Pictory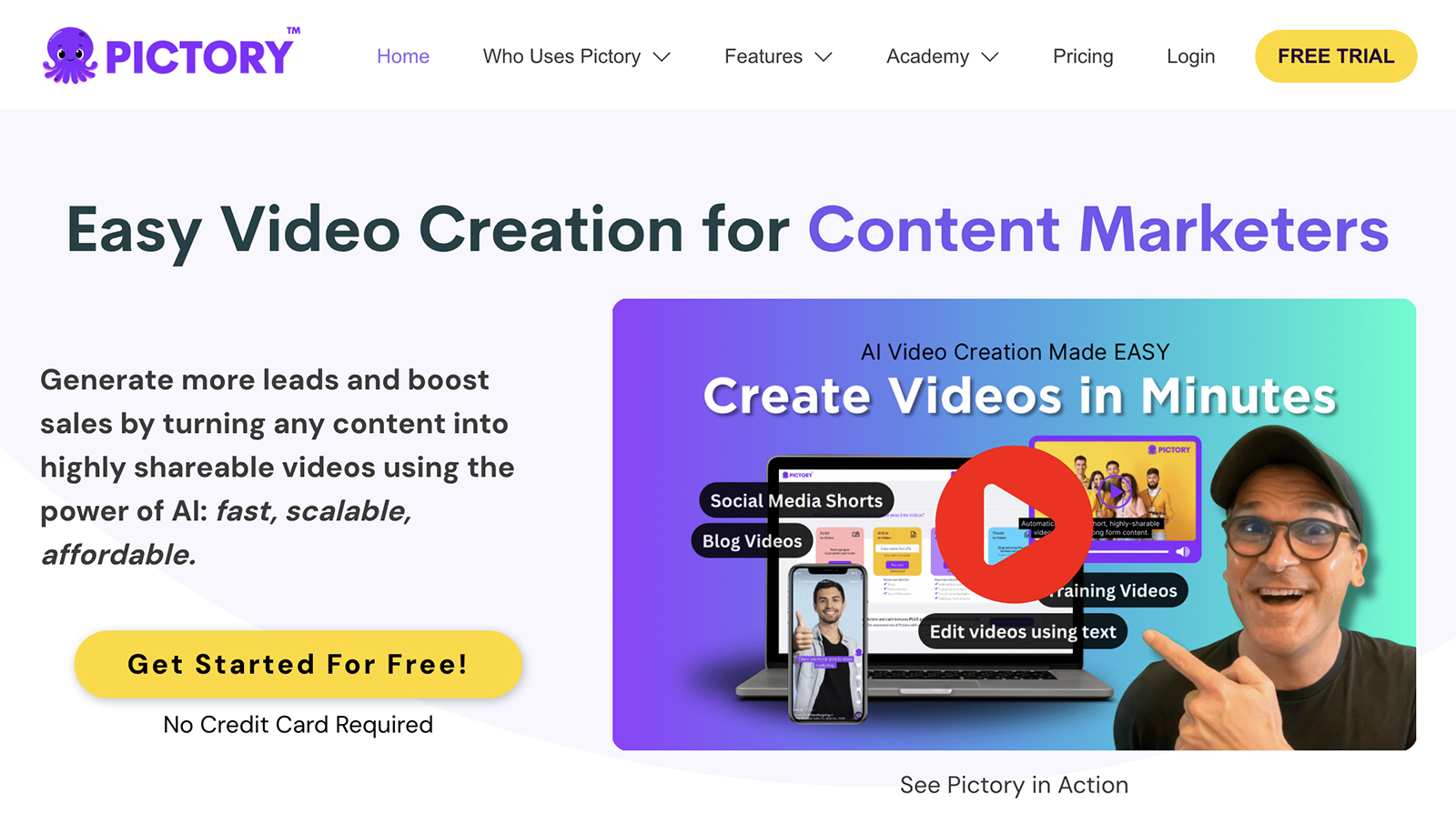 Pictory is a video production and editing platform that turns text-based scripts into videos and breaks down long-form content into short video clips. It also adds captions and summaries automatically, making video content more accessible.
What Pictory does better: Pictory has much more advanced video creation capabilities. It can turn almost any type of text—including blog posts—into videos, complete with AI voices and music.
Where Descript outdoes Pictory: While Pictory does have text-based audio editing tools, it doesn't have the audio recording or multi-track editing tools that Descript has. If you need a tool primarily for podcasting, Descript outperforms Pictory.
Pictory pricing: Free trial includes three projects, each with a 10-minute limit. Subscriptions start at $23 per user per month.
5. Piktochart Video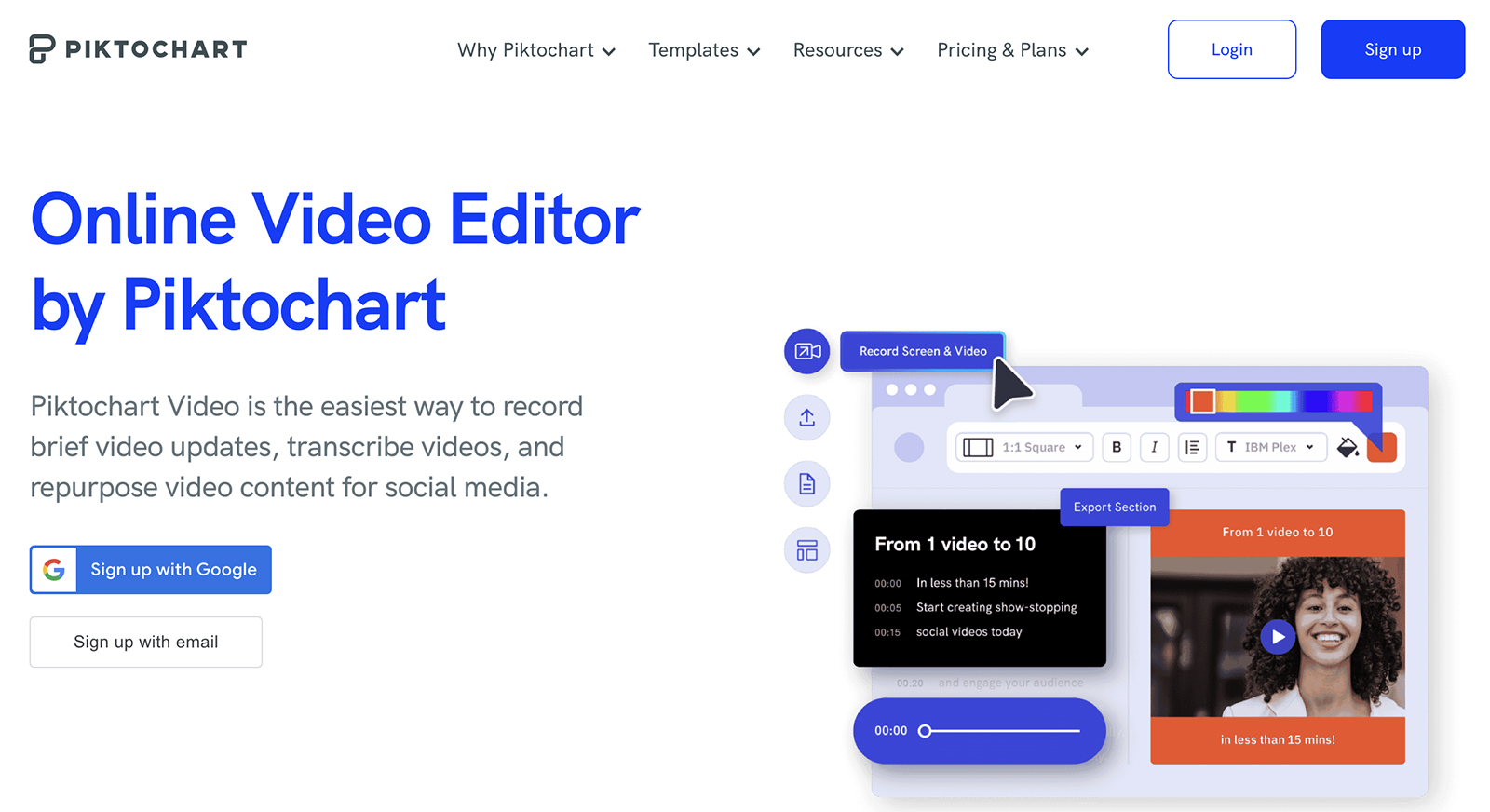 Part of the Piktochart suite, Piktochart Video is a video editing, repurposing, and transcription tool that works well for marketing, sales, and product videos. It also has a built-in screen recorder for async video messages.
What Piktochart Video does better: Piktochart Video is a browser-based tool, which means you can create and edit videos without downloading a separate app. In contrast, Descript's most powerful features are available only in the desktop app.
Where Descript outdoes Piktochart Video: While Piktochart automatically transcribes and subtitles videos, it doesn't work in the opposite direction. If you need a reliable text-to-speech tool, you'll be better off with an option like Descript.
Piktochart pricing: Free plan includes five projects and 100MB of storage. Paid plans start at $29 per member per month.
6. Riverside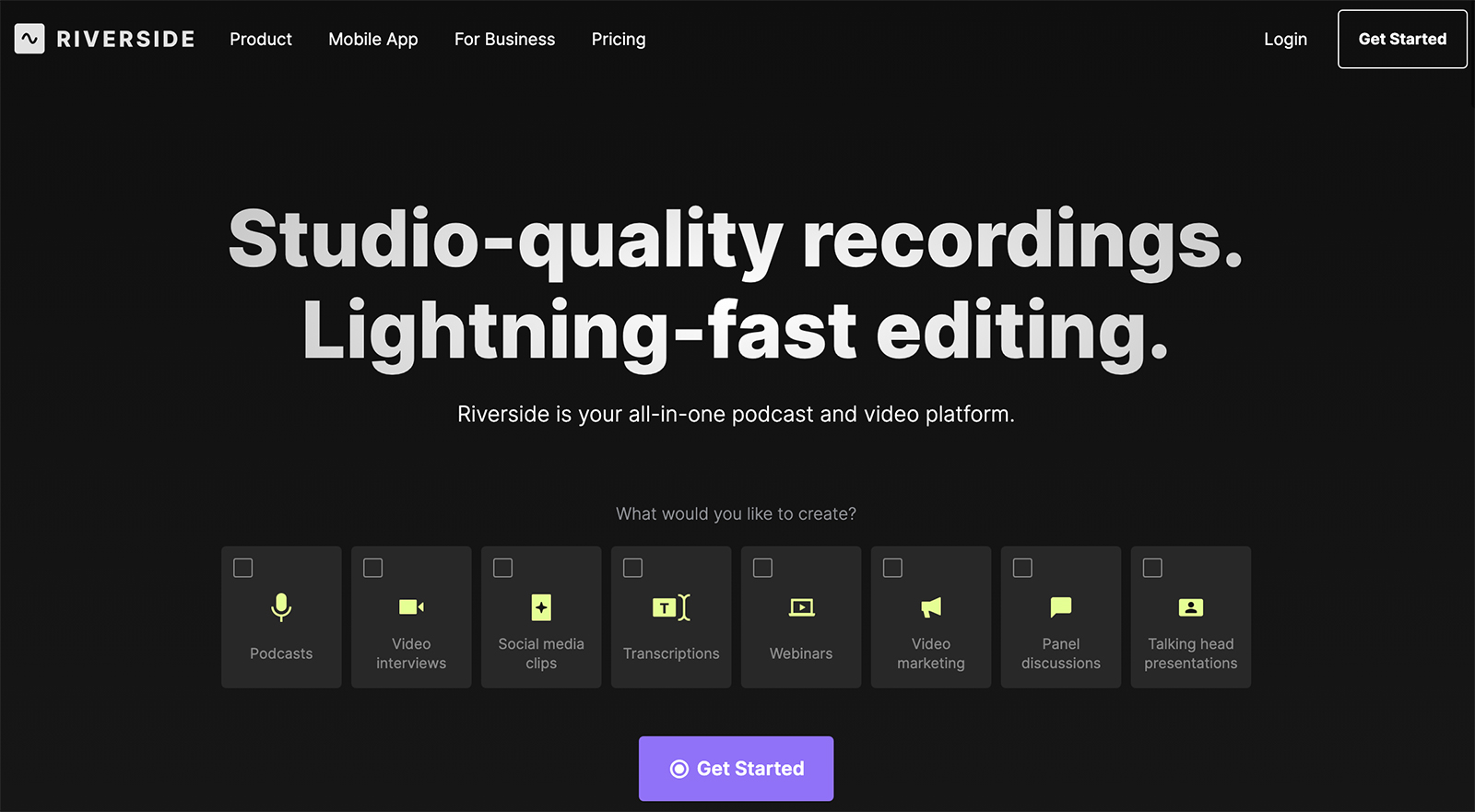 One of the most popular audio and video recording and editing tools, Riverside is known as a podcasting tool. However, it also has powerful video capabilities, making it ideal for producing and distributing podcasts, interviews, webinars, and presentations.
What Riverside does better: Riverside transcribes audio with 99% accuracy, which can save you a ton of time when adding subtitles or repurposing into written content. And with Riverside's AI-powered magic clips feature, you can find and create video clips for social media automatically.
Where Descript outdoes Riverside: While Riverside has plenty of AI-powered editing and repurposing features, it doesn't have AI voices or text-to-speech capabilities. If you need generative AI features, Descript is a better option.
Riverside pricing: Free plan includes 2 hours of separate audio and video tracks. Paid plans start at $19 per month for individual creators.
7. Castmagic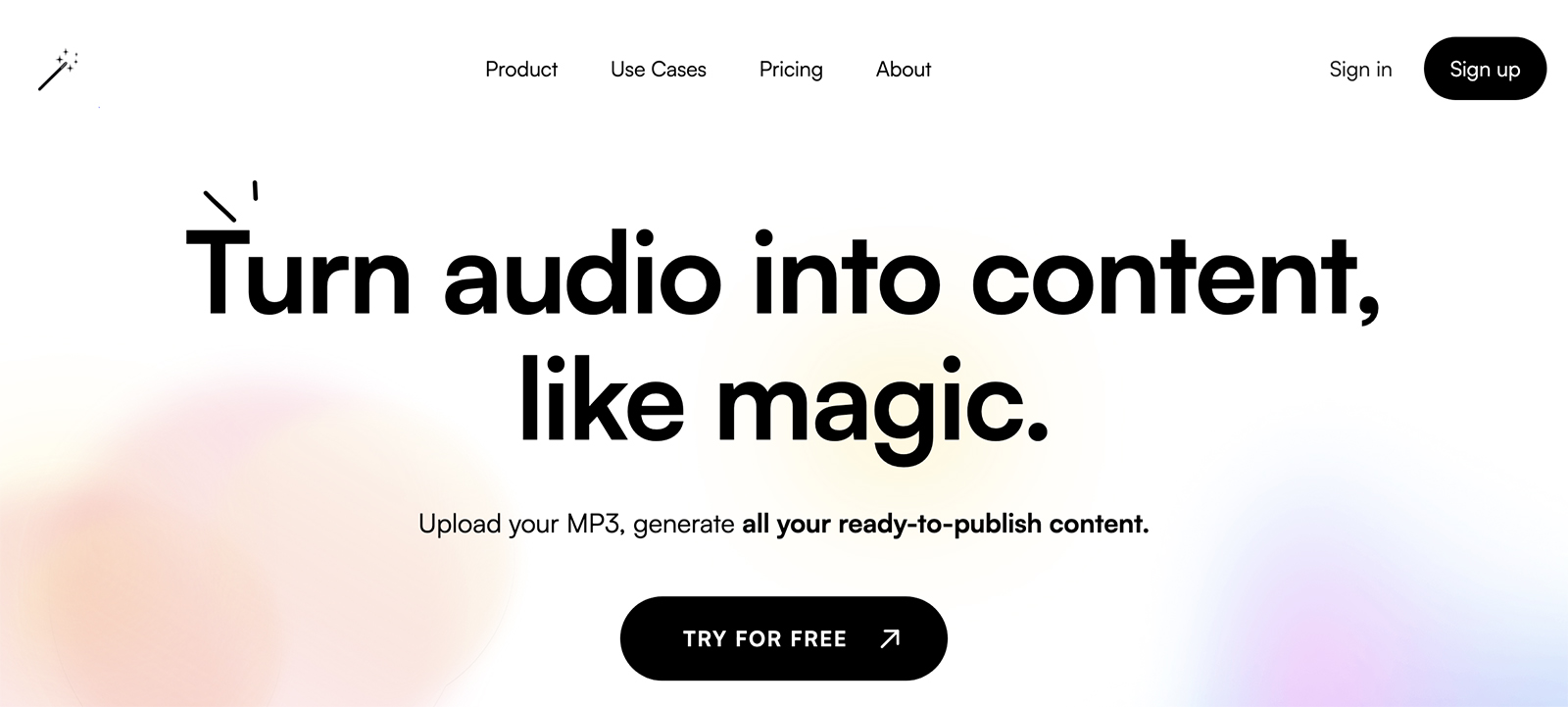 Castmagic is a dedicated transcription and repurposing tool. It takes audio files and turns them into shownotes, shareable clips, and text-based social media assets. Castmagic also has customizable AI prompts that you can use to get the content you need efficiently.
What Castmagic does better: Castmagic's AI-powered prompting, summarizing, and repurposing tools make it a better choice for creating shareable content in a variety of formats.
Where Descript outdoes Castmagic: While Castmagic can transcribe and repurpose audio content, it doesn't have the editing or generative AI tools that Descript does. If you need a complete audio production and editing suite, Descript is a better bet.
Castmagic pricing: Free trials are available. Subscriptions start at $39 per month.
8. Otter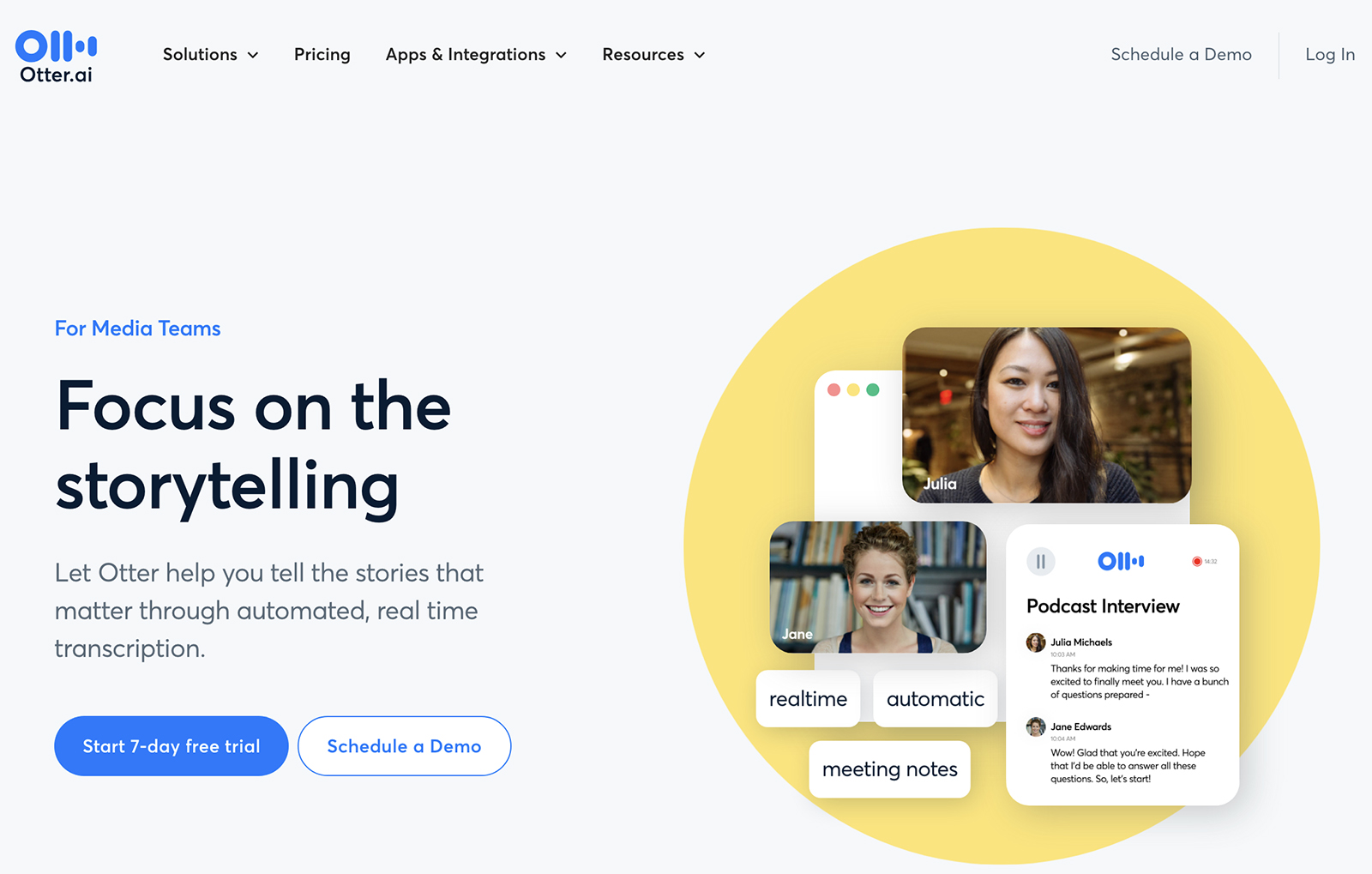 Otter is a transcription tool that can turn anything from short soundbites to full interviews into text. It can process both live audio and recorded files, and it works with meeting tools like Zoom and Google Meet. Otter also has editing and collaboration features to help you turn conversations into tasks.
What Otter does better: Ideal for sales teams, Otter automatically summarizes calls and identifies insights. Sales teams can use these takeaways to provide real-time coaching and improve outcomes.
Where Descript outdoes Otter: While Otter focuses solely on transcription, Descript also has audio production and video editing features. If you're in the market for a complete audio and video suite, Descript is a better choice.
Otter pricing: Free plan includes 300 transcription minutes per month, with up to 30 minutes per conversation. Subscriptions start at $16.99 per user per month.
9. Rewatch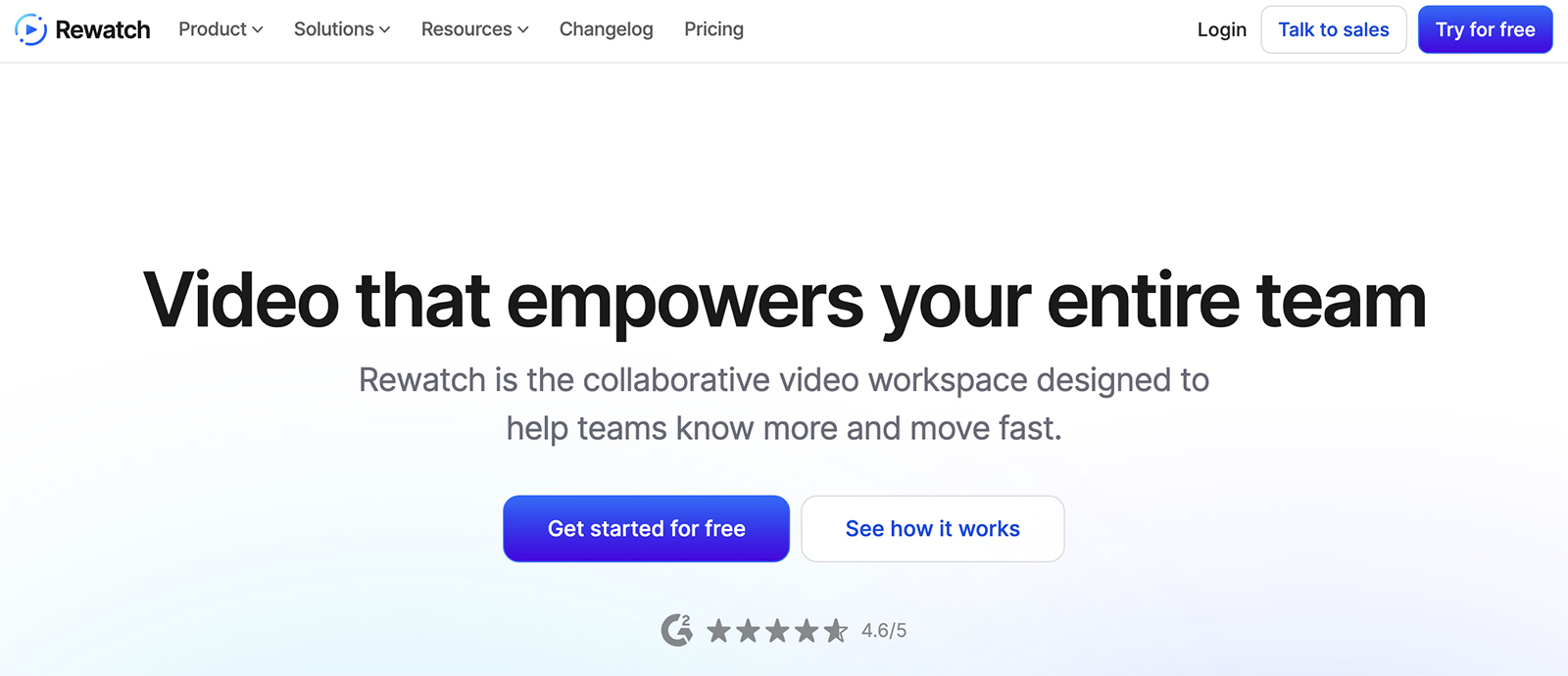 Rewatch is a screen recorder and a note taking tool that automatically transcribes and summarizes both meetings and video messages. It's designed to help teams collaborate in real time while generating notes that everyone can refer to later.
What Rewatch does better: Rewatch is great for productivity and collaboration, whether your team schedules a lot of real-time check-ins or prefers to replace meetings with async communication.
Where Descript outdoes Rewatch: As useful as it is for transcription, Rewatch isn't an audio or video production suite. If you need an all-in-one tool for podcast and video marketing, Descript is more useful.
Rewatch pricing: Free plan includes five AI summaries and 15 transcriptions per month. Paid plans start at $23.75 per user per month.
10. Synthesia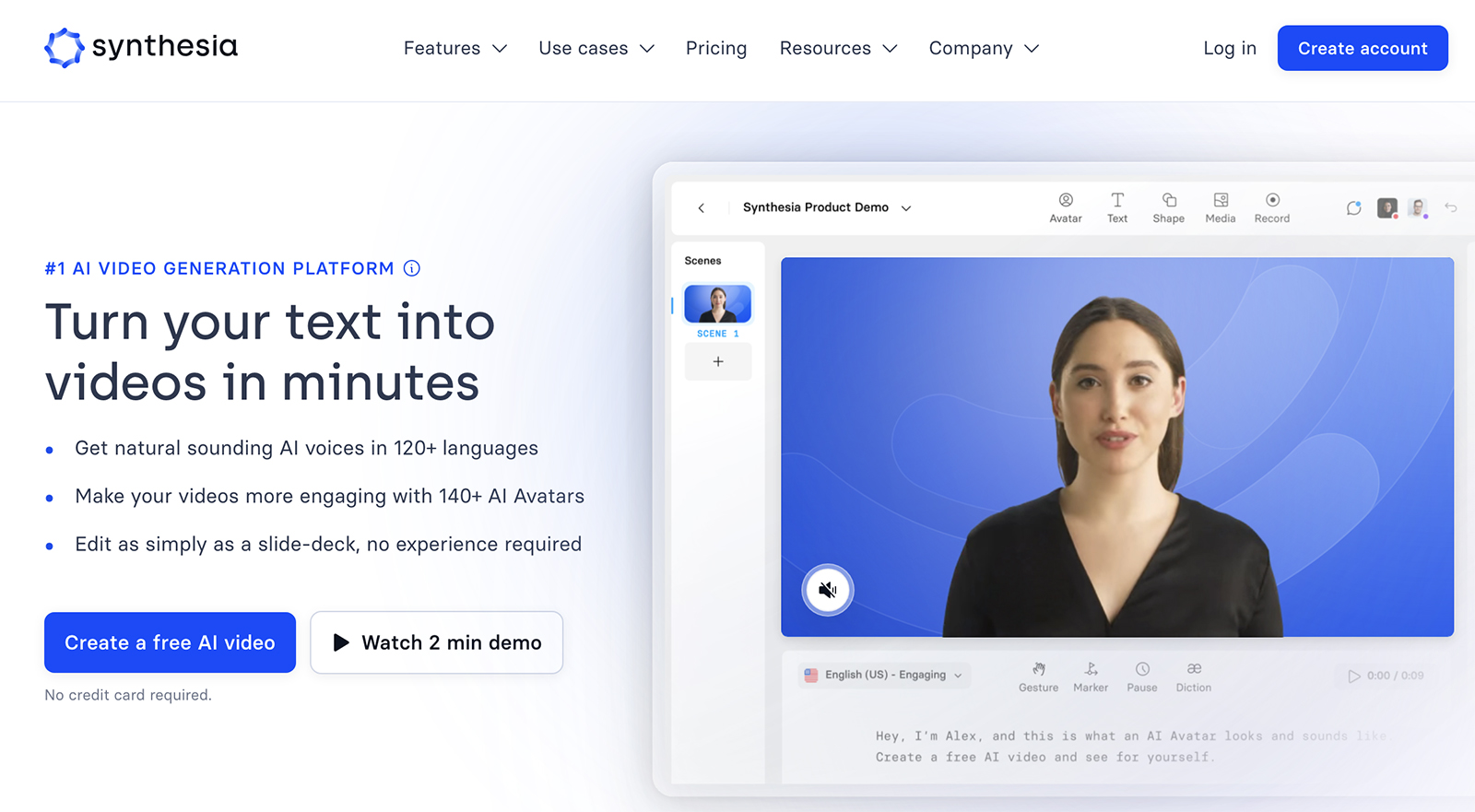 Synthesia is an AI video generation platform that handles production for you. It creates video files from text, using AI voices and avatars to communicate your message flawlessly. Like Descript, Synthesia has a user-friendly video editor that works just like a slide editor.
What Synthesia does better: Synthesia has a full library of avatars, voices, and languages, making it ideal for teams that plan to leverage these AI capabilities. It also has more integrations with ecommerce, project management, and learning management system (LMS) tools, making it easier to add to your tech stack.
Where Descript outdoes Synthesia: While Synthesia is video generator and a screen recorder, it doesn't work as a podcast production tool. If you plan to focus more on recording and editing original content, Descript is a better choice.
Synthesia pricing: Free trial includes one video. Paid plans start at $29 per user per month.
11. HeyGen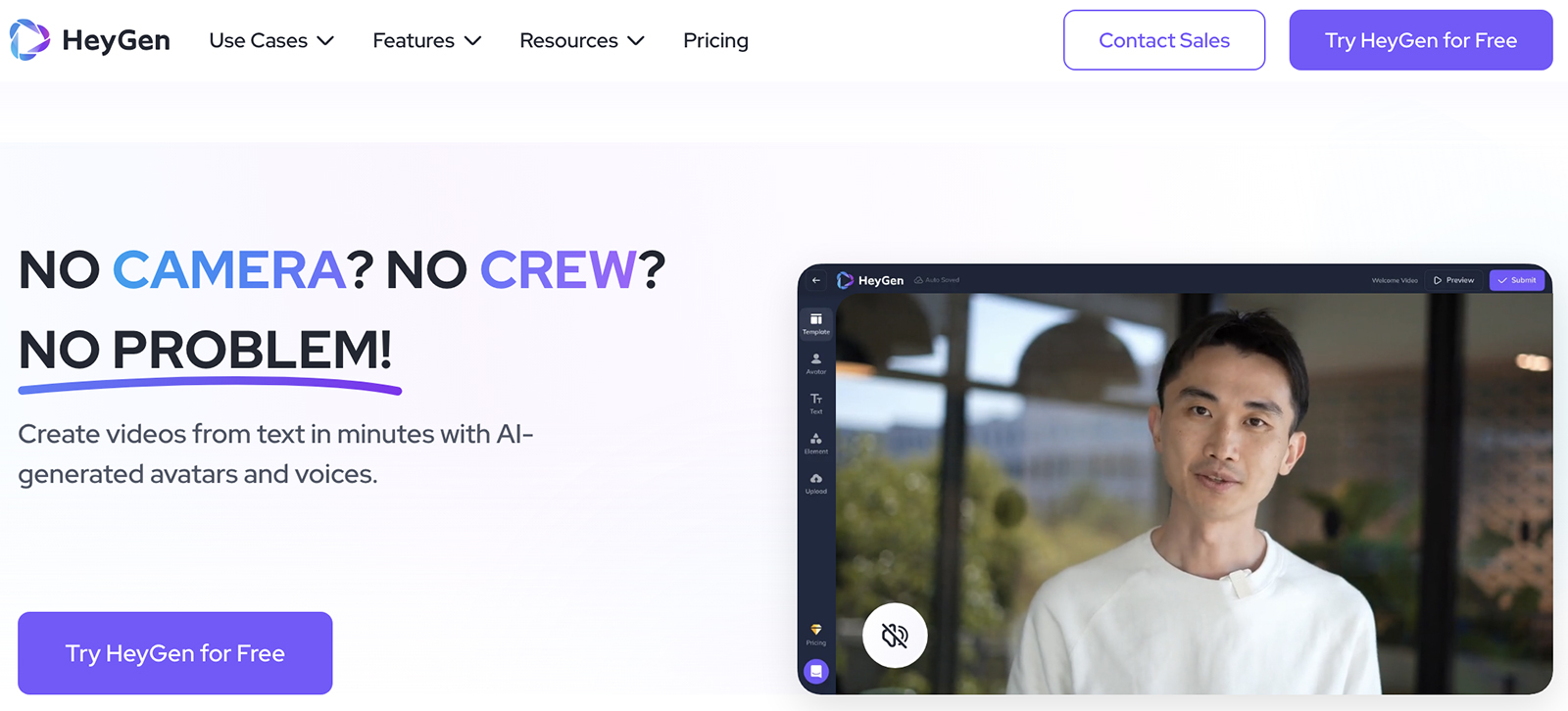 HeyGen is a generative AI tool that turns text into video using avatars and stock voices. It's essentially an AI-powered video production suite that eliminates the need for your team to appear in videos. Like Descript, it works for sales, marketing, and L&D teams.
What HeyGen does better: As a dedicated AI video tool, HeyGen has more powerful text-to-video features. It has 120+ avatars, 300+ voices, a voice clone option, and an automated script writer.
Where Descript outdoes HeyGen: While Descript has some AI capabilities, it also supports video and audio production. If you're in the market for a tool that does both, Descript is a better choice.
HeyGen pricing: Free plan includes one free credit and limits videos to 1 minute. Subscriptions start at $29 per user per month.
Start Recording and Editing With a Top Descript Alternative
Creating professional video explainers and async messages for clients, colleagues, prospects, or students doesn't have to be difficult—or require an all-in-one platform. Install the Komodo Chrome extension and start recording and editing videos right away, right from your browser.
Get Unlimited Recordings with KomodoGet Komodo for FREE
About the author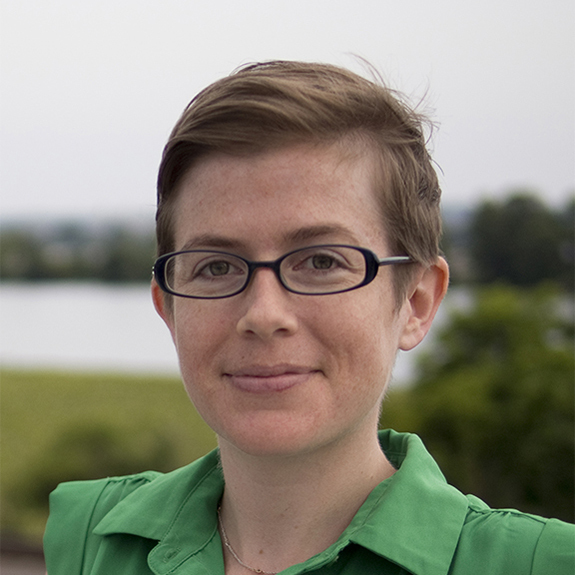 Anna Sonnenberg
B2B SaaS writer
Anna Sonnenberg is a B2B SaaS writer specializing in product-led and strategic content marketing for martech, sales automation, and productivity platforms.