Ready, Set, Record! How to Prepare for Successful Video Recording in 7 Steps
Khanan Grauer
Feb 12, 2023
Lights, camera, action? Not so fast! Creating high-quality videos has become essential in today's digital age. Whether you're a business owner, manager, executive, team lead, educator, or individual interested in using video content to promote your brand, educate, or share your knowledge with the world, successful video recording starts with proper preparation.
Whether you're recording an explainer video, instructional video, or video interview, you must ensure that your videos are set up for success right from the bat. However, recording a professional-looking video can be intimidating, especially if you're new to the video creation process and screencasting tools. But fear not!
In this blog post, we'll take you through preparing for a successful video recording step-by-step. Following a few simple tips and using the right video recording software, such as Komodo, can make all the difference and help you create high-quality videos that will engage your audience and keep their eyes glued to the screen. Ready? Let's dive right in!
Tips & Tricks for a Smooth Shoot: 7-Step Guide to Preparing for Recording Professional Videos
Ready to take your video recording skills to the next level? Whether you're a seasoned pro or just starting out using video to keep those chats, emails, and meetings to a minimum, a smooth shoot is always the goal. And preparation is the secret sauce for success. As Abraham Lincoln once said: "Give me six hours to chop down a tree, and I will spend the first four sharpening the axe."
Armed with these tried and true tips for video recording preparation, you'll be able to confidently record high-quality professional videos bound to captivate your audience. We'll walk you through the key elements you need to pay attention to and show you how to master each one for a seamless and stress-free video recording experience.
1. Think It Through: Determine the Type of Video You Want to Record
Think of it this way: Would you start building a house without a blueprint? Of course not! Similarly, you can't create a high-quality professional video without a plan. So, before you even think about hitting the record button, take a deep breath, grab a pen and paper, and start brainstorming.
Determine the type of content you want to create and what message you want to convey. Do you want to educate your audience with a video tutorial? Showcase your product's features with a product demo? Or maybe brag about your team's accomplishments with a company update? Each type of video requires a different approach, so knowing your video's purpose is essential.
Whatever your goal may be, having a script or at least a rough outline can help you stay on track, avoid awkward pauses, and ensure that your message is clear and concise. So, take the time to get your ducks in a row, and you'll be well on your way to creating purpose-driven videos that will perfectly get your ideas across and impress.
2. Setting the Scene: Find the Right Location
Finding the right location to record your video is crucial to the overall video quality. You don't need a Hollywood recording studio to create high-quality videos, but you do need to be mindful of where you're making them. Think of it as the foundation of your video messages – it's the base upon which everything else is built.
A cluttered or distracting background can take away from your message, while poor lighting and background noise can make your video look and sound amateurish. Look for a well-lit area with natural light, minimal background noise, and a clean, monochrome, professional-looking background. If you want to look your best on camera, daylight and natural lighting are your best friends.
Position yourself so that your key light sources are facing you directly rather than behind or above you. Avoid areas with overhead lighting, as it can create harsh shadows and negatively impact the video's quality. Remember, your video content is a reflection of you, your brand, and your message, so make sure it's a positive one!
3. Don't Skimp on the Tech: Use Quality Video and Audio Equipment
If you want to make an impact with your videos, investing in quality video and audio equipment is a must. You don't want to be that person who creates shaky footage and muffled audio that people struggle to understand. So, invest in quality video and audio equipment to ensure that your videos have great video and sound quality.
If you want to make an impact with your videos, investing in quality video and audio equipment is a must. You don't want to be that person who creates shaky footage and muffled audio that people struggle to understand. So, invest in quality video and audio equipment to ensure that your videos have great video and sound quality.
4. A Confident On-Screen Presence: Practice Good Body Language and Eye Contact
Your body language can speak volumes, even before you utter a single word on camera, and significantly affect how your audience perceives you and your message in the video. So, ensure your body language matches the tone you want to convey. Sit or stand up straight, and use hand gestures (reasonably) to emphasize your points.
It's best to keep your camera at eye level to avoid unflattering and unnatural angles. And most importantly, maintain eye contact with the camera to create a personal connection with your audience. Remember, your eyes are the windows to your soul, and maintaining eye contact can make your audience feel more engaged and connected. So, practice, practice, practice until you feel comfortable and confident in front of the camera.
Let's face it, being in front of a live audience can be nerve-wracking, but with video recording, you can let out a sigh of relief and take your time. No more sweaty palms or shaky voices! And the best part? If you make a mistake, no biggie! You can always hit rewind or use Komodo to edit your video until it's pitch-perfect. So, sit back, relax, and let your inner star come through!
5. Dress to Impress: Choose the Right Attire for Your Video
Looking your best on camera can make a big difference in the overall quality of your video. But it's not just about the looks – you need to beware of certain wardrobe hazards! Strong, busy patterns can sometimes distort the picture or cause signal noise on-screen. So, stick to solid colors or more subtle patterns like small checks or vertical stripes.
Also, don't let your wardrobe hinder your performance – wear comfortable clothing that allows you to move freely and naturally on-camera. And when it comes to accessories, avoid anything bulky, reflective, or noisy. After all, the focus should be on you and your message. Skip the shades, and opt for clear glasses to avoid reflections that could hide your eyes. If reflections do show up, don't panic – simply adjust the camera lens or lighting to clear things up!
6. Take Advantage of Komodo: Use Screencasting Software to Make Professional Videos
Komodo is not just any ordinary video recording tool – it's the ultimate screencasting solution to creating stunning videos effortlessly. With its robust video capabilities and intuitive and user-friendly interface, you can record professional-looking HD videos without any hassle or prior tech knowledge.
With revolutionary features such as team guide creation, inline video commenting, asynchronous video collaboration, AI-based editing, document creation tools, organization-facilitating folders, video analytics, and an active, growing community for support and guidance, crafting videos is a breeze.
But that's not all. Komodo's advanced yet easy-to-use editing features enable you to tweak, refine and enhance your video workflow with music, captions, notes, voice over, and other visual elements to create an immersive experience for your audience. So, say goodbye to those long and tedious video editing process sessions and let Komodo work its magic!
7. Time to Shine: Position Yourself for Success
When it comes to recording actual videos, positioning is key. Don't be fooled by the large window on your computer screen – your recording will likely be much smaller if you're using your laptop or web camera. To ensure that you are visible and engaging, stay close to the webcam (about 2-3 feet away) and make sure to position yourself properly.
If you're using Komodo's Android or IOS app and recording from a mobile device, keep it in a vertical orientation (landscape mode) to optimize the viewing experience for larger screens too, not just small devices. To ensure your footage is level, utilize the 3x3 grid overlay feature if your phone has one. This will help you avoid the dreaded tilted footage and maintain a professional look.
Remember, a good video is all about perspective!
Bonus Hacks: Useful Recording Tips You Probably Wouldn't Have Thought of
Are you ready to take your video recording game to the next level? In addition to these standard essential steps for preparing yourself and your surroundings for professional video recording, a few lesser-known hacks and insider tips for video recording can make all the difference in the quality of your finished material.
Bring water to drink to avoid dry mouth and maintain a clear voice throughout your recording.
Warm up your voice and body before recording to help reduce any tension and anxiety. Some light stretching or breathing exercises can help.
Turn off the sound on your phone and put any devices on mute to avoid interruptions or background noise that could ruin your recording.
Use a teleprompter app on your phone or tablet to keep your script or notes in view and avoid looking away from the camera.
Keep a mirror nearby to be able to check your appearance at any time and fix any issues.
Test your equipment and setup beforehand to ensure everything is working properly, and make any necessary adjustments before you start recording.
Don't forget to be yourself! Your personality and energy can go a long way in engaging your employees, team members, students, or clients and making a successful recording.
Lights, Camera, Perfection: Leverage the Power of Komodo for Flawless Video Recordings
Creating high-quality, expert videos may seem daunting, but by following these simple steps, you can produce educational, instructional, and explainer videos that will effortlessly engage your audience. With Komodo's cutting-edge video recording and screencasting platform, you can take your video production to the next level and create amazing videos that speak volumes. Simply sign up to give it a go and get unlimited recordings for free.
Now, all that's left to do is hit that record button and start recording. Don't worry if you make mistakes or stumble over your words. You can always edit your video later to create a polished final product. Review your raw footage and make any necessary edits before sharing your video via a safeguarded link or uploading and organizing it into folders on your Komodo account. Ready, set…. Action!
Get Unlimited Recordings with KomodoGet Komodo for FREE
About the author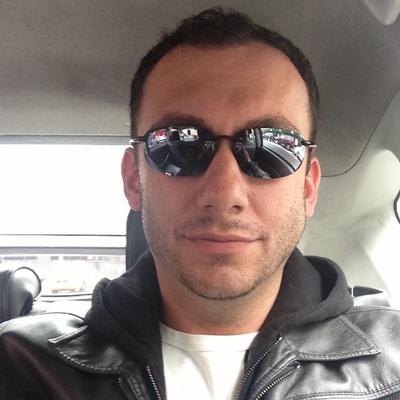 Khanan Grauer
Founder and CEO of Komodo
Khanan Grauer is the founder and CEO of Komodo and TouchApp Media, a design and development studio that brings mobile software to market. He has over 15 years of experience leading software teams and he's passionate about building products that improve communication across time zones.