Top Screencasting Solutions: Komodo Vs. Loom Comparison
Khanan Grauer
Apr 28, 2023
In the world of screencasting and recording software, few names stand out quite like Komodo and Loom. While both platforms offer powerful tools for recording and sharing HD screen recordings with others, lately, our Komodo deck has stirred the pot as the go-to solution for remote teams, online educators, and business organizations worldwide.
Loom is a well-known brand that has established its dominance through the years. However, despite being a newcomer, Komodo has quickly gained popularity for its user-friendly platform, affordable pricing, and strong community support.
So, what is it about Komodo that has everyone talking? Could Komodo be the Loom alternative you need? Read on as we compare the two platforms, their features, uses, and benefits.
Komodo Vs. Loom 101: A Quick Recap
Loom may have reigned supreme for a while (for a good reason), but Komodo is gaining traction and shaking things up in the world of screencasting. As remote and hybrid work becomes more prevalent, organizations face new challenges in connecting their in-office and out-of-office teams. With this in mind, we've designed Komodo – an innovative video collaboration platform that aims to bridge this gap by providing cutting-edge solutions that connect people in unique and inventive ways.
By using Komodo, teams can communicate more effectively and efficiently without the need to fit in each other's timelines for online meetings, thus, streamlining their workflows and maximizing their productivity. Business executives – breathe out. Your team can now watch your HD video recordings whenever, wherever!
Whether you're an educator, a large enterprise, or a small business, Komodo's team environment-type screencasting solution can help you better convey your thoughts, share your ideas with people, collaborate with your team, and run your business online without the need for endless back-and-forth cold emails or spending a lot of time learning the ropes, as it's extremely intuitive and user-friendly.
Komodo Decks vs. Loom: An In-Depth Comparison of Two Leading Screencasting Platforms
How does our screencasting platform differentiate itself in the market? What makes Komodo unique compared to Loom and other screencasting solutions? And, more importantly, is it time to make the switch?
Let's take a deep dive into some of its key features to find out.
1- Pricing & Affordability: What Do the Digits Say?
The first thing that sets Komodo apart is that it is extremely cost-effective and more affordable than Loom. Firstly, Komodo is the first of its kind to offer unlimited recording for free, while Loom has limited its free starter pack to up to 25 videos per person and up to 5 mins of recording per video. Yes, this means you can record unlimited videos, that is, unlimited amounts of video content of any length, to turn your vision into reality without spending a cent.
While the price difference between Komodo and Loom may seem small at first glance, the savings can quickly add up over time, especially with multiple users. Don't underestimate the power of a few dollars saved per individual user – it can significantly impact your bottom line down the road. Large and growing businesses know this far too well.
But are the extra bucks in your pocket worth it? Let's dig deeper.
2- Features: Get More Bang for Your Buck
Komodo is a more budget-friendly alternative that offers all of the pro features Loom does. It has most of the same features as Loom, but we have also sprinkled in some extra features like guide creation, which allows you to create guides in a heartbeat, with team guide editing. It also comes with unlimited storage – yes, even if you're using the free version. One of the standout features that echoed throughout the marketplace are asynchronous video collaboration and presentations, with AI-based editing and document creation tools.
Komodo offers a host of other powerful features and creative solutions that make hybrid work a breeze, helping your entire company and team stay connected and productive at all times. Designed with the user in mind, it helps organizations navigate the hybrid business model landscape with ease in high-resolution output, whether you need to create high-quality video demos, walkthroughs, guides – you name it.
On top of that, Komodo is constantly evolving and improving, with regular updates and even more feature additions already cooking up. What do you think we might come up with next? Got an idea? Oh, about that... This leads us right to our next point.
3- Personal Touch: Support & Community
It's all too common for large-scale, giant companies to forget about the very communities that helped them get there in the first place. As they grow and become more successful, they may lose sight of the personal touch that made them stand out. But not Komodo.
At Komodo, we understand that our users are the lifeblood of our business, so our business angle is to go out of our way to provide support and keep our growing community involved in the development process. With Komodo, you can rest assured that your voice will be heard and your needs addressed, as you'll be part of a large community that truly values your input – and acts on it!
As a Komodo user, you can even be involved in the platform's evolution first-hand by using the feedback option to vote on existing ideas, suggest new ones, and contribute to the collective knowledge with your questions and thoughts. We have already implemented several user suggestions and brought them to life, and intend to keep tuning in to your needs – we're all ears! And, if you have any questions or concerns, you get the benefit of the very people behind the platform addressing them.
You can also:
Learn with curated and summarized resources,
Get feedback on your processes and ideas,
Share your wins and experiences with other users, and more.
This is one of Komodo's main competitive edges that tries to solve a lot of all-too-common user pain points and sets it apart from other alternatives on the market. After all, alone, we can do so little, but together we can do so much, right?
4- User-Friendly Interface: The Navigation Race
As a dynamic, innovative, and forward-thinking company, we at Komodo are committed to revolutionizing the way people create, share, and interact with video content. Passionate about leveraging the power of AI and cutting-edge tech to make video creation more accessible, intuitive, and fun for everyone, we're empowering users to be creative, productive, and efficient in their video workflows.
Thus, Komodo has an extremely user-friendly interface that allows easy and efficient video collaboration, communication, and screen recording, whether you need to create interactive business product demos, conduct user testing, or develop training videos and how-to videos. You can skip all coding and exporting and simply embed or send it along as a shareable link.
Even if you're not tech-savvy, you'll be able to figure out how to use the platform without a hitch. Many brilliant people don't have access to or time to figure out how to use professional tools, and we have made it our mission to solve the biggest challenge – bring powerful features to regular users and give them the benefit they're missing with a small learning curve.
Not only is Komodo super easy to use, but it's also a multi-platform that can be worked on Linux, Mac, or Windows. It can be used as Chrome Browser Extension or as a MacOS, Android, and iOS App. Loom's interface is also pretty efficient, but we truly went the extra mile when it comes to navigation, usability, and user experience – it's a true differentiator.
5- What About Branding and Customization?
Komodo's unique white-labeling option is a significant strength and benefit, as it allows our clients to use not only their own branding but also their domain names for their videos. By creating a subdomain, you can host your footage on a custom domain. Talk about professionalism! Custom domains allow you to maintain brand consistency and reinforce brand identity, while also adding an additional layer of trust and credibility for viewers.
At Loom, you can use your logo and color scheme and remove the Loom branding, but that's as far as their customization features go and are only available for SDK Custom applications. You need to use a separate tool to create custom domains for Loom videos.
6- Team Folders: The Secret Komodo Sauce
If you've never heard of the concept of team folders before, don't worry – you're not alone. But thanks to Komodo, you're about to become a pioneer in this exciting new feature.
Say goodbye to the hassle of searching through a disorganized mess of videos and guides, and hello to a more productive and efficient workflow with this innovative feature that allows you to sort your video content effortlessly by moving it into customizable folders in a way that makes sense for your team, no matter how big or small.
No more wasting time trying to find that one important video buried in a sea of other files – with Komodo's organized system, you and your team or customers can easily locate and access the content you need exactly when you need it. Phew, what a relief, right? We went the extra mile to ensure that Komodo is not only user-friendly but intuitive, delivering on our promise to make it accessible to everyone.
Komodo Vs. Loom: Ready to Make the Switch?
To wrap it up, Loom has been the reigning champion of the screencasting world for a reason and definitely deserves its place in the market. However, Komodo has emerged with a powerful mission, offering more affordable pricing, a tight-knit, user-centric community and support, and a user-friendly interface.
While Loom is a well-established tool, Komodo has done what many others in the market have failed, leaving businesses and teams struggling to find an affordable, feature-rich, yet easy-to-use screencasting solution that works for them. But with our innovative, budget, and user-friendly platform, businesses can now seamlessly bridge the gap between in and out-of-office teams.
Ultimately, it's up to the users to weigh their options and decide which platform best fits their screencasting needs. If you're tired of struggling with outdated, complex, or inefficient tools or looking for more bang for your buck and a personalized touch, it might be time to give Komodo a try and see the difference for yourself.
With even more updates in line to be released, the future looks bright, as Komodo has a lot more in store for its users. After all, you can always take it for a test spin – it's completely free!
Get Unlimited Recordings with KomodoGet Komodo for FREE
About the author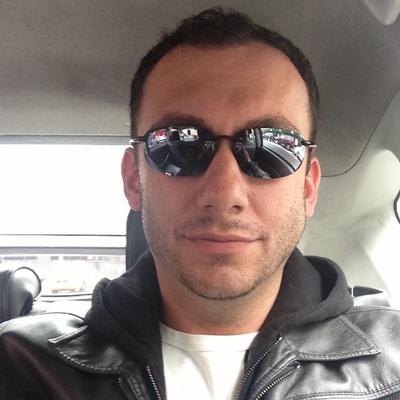 Khanan Grauer
Founder and CEO of Komodo
Khanan Grauer is the founder and CEO of Komodo and TouchApp Media, a design and development studio that brings mobile software to market. He has over 15 years of experience leading software teams and he's passionate about building products that improve communication across time zones.