Vidyard Alternatives: Better Tools For Sales Teams
Anna Sonnenberg
Sep 11, 2023
Vidyard is one of the most popular video tools for sales teams. But it's far from your only option for video outreach. Plenty of Vidyard alternatives have more advanced editing features or workflows that are better suited for scaling.
In this article, we'll cover what this video tool does well and where it falls short. We'll also explore the top Vidyard competitors so you can find the right tech for your team to leverage throughout the sales cycle.
What is Vidyard?
Vidyard is a video messaging tool designed for sales reps. It helps SDRs, BDRs, and AEs create personalized videos for prospects. These videos can improve reply rates, build relationships, and ultimately close deals faster.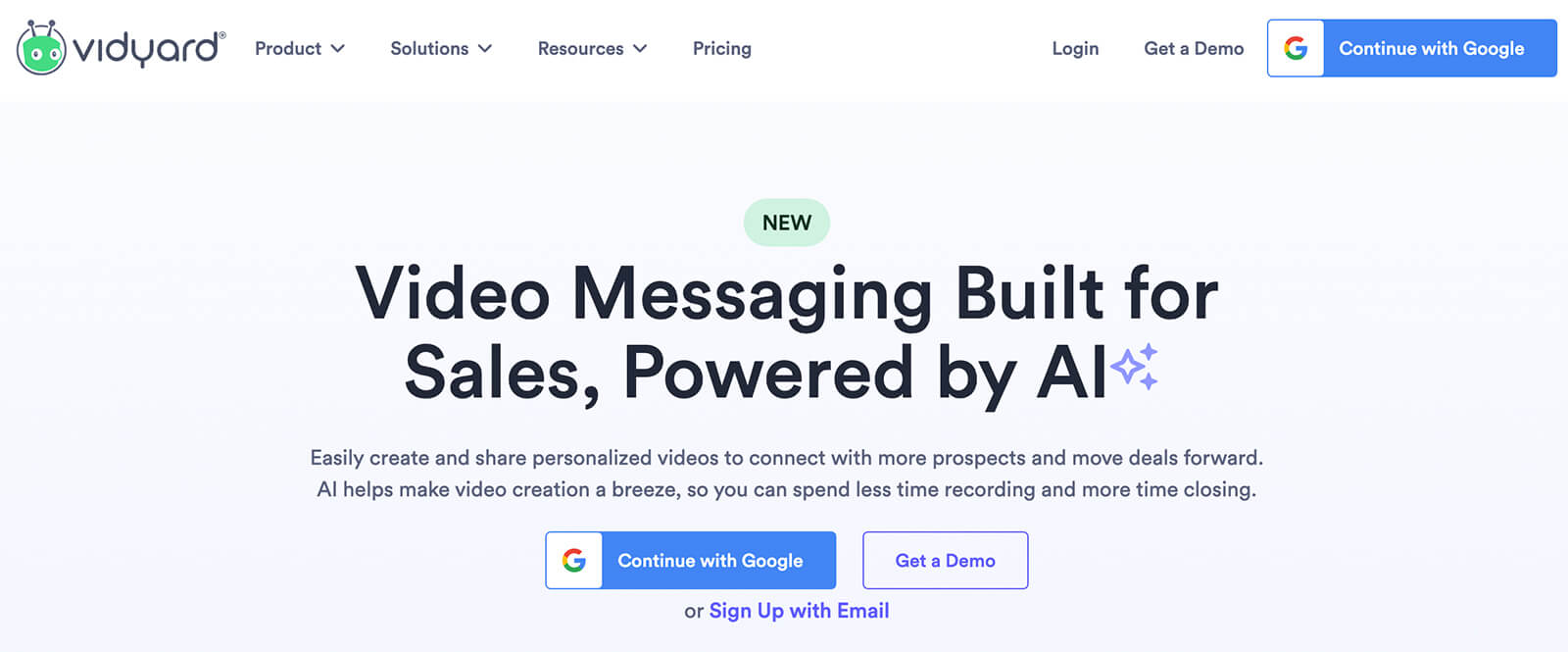 With Vidyard, you can record your screen, your webcam, or both at the same time. These videos can show product demos, walk buyers through use cases, and make personal connections with prospects.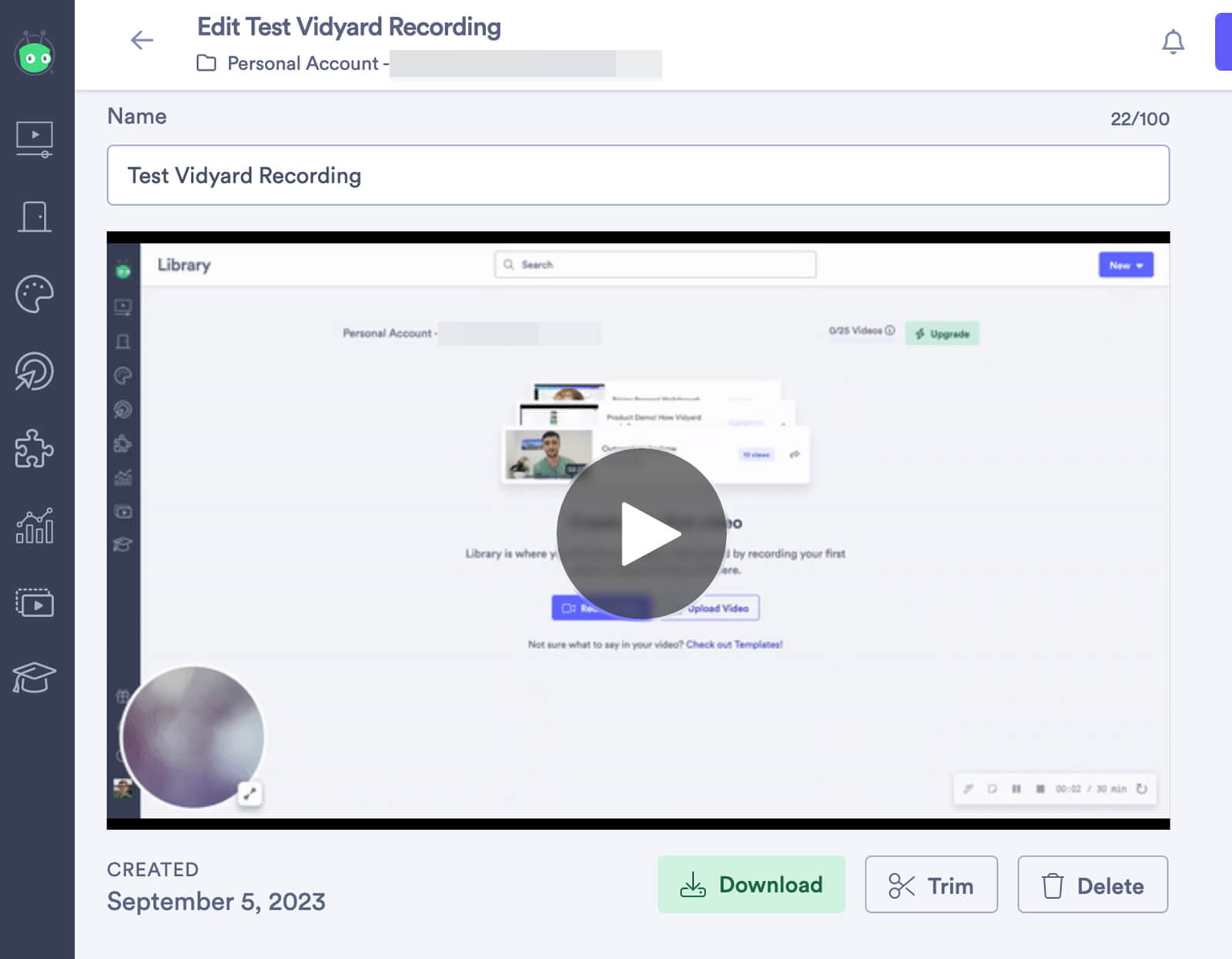 Since Vidyard works with email, LinkedIn, and Slack it's ideal for connecting with prospects using your existing outreach channels. Its AI tools can even help you write sales scripts that resonate with prospects.

To guide buyers toward next steps, Vidyard supports in-video calls-to-action (CTAs). The platform also has analytics that track who's viewed and engaged with your videos—so you can optimize follow-ups.
So what could Vidyard do better? With only a trimming tool in its editing suite, the platform doesn't have many options for adjusting or scaling videos. And aside from basic CTAs, the platform doesn't support annotations.
Although Vidyard has a free version, this plan allows just 25 videos and lacks features like analytics and CTAs. Pro plans start at $29/user per month, and Plus plans start at $89/user per month.
Who is Vidyard for?
Vidyard is built almost exclusively for sales teams. With this platform, AEs, BDRs, and SDRs can:
Track video engagement and deal progress via popular sales platforms. Vidyard integrates directly with tools like Salesforce, HubSpot, Salesloft, Gong, Apollo.io, and Outreach.
Test video messaging and formats. Then teams can create templates that everyone can use to produce sales outreach.
Collaborate across teams by sharing video recordings, which can save time and prevent duplicated efforts.
Set up virtual rooms where sales and buying teams can share resources, answer questions, and move deals forward.
That said, Vidyard does have some use cases for marketing and communications teams. But if you mainly need a tool for internal team use, you'd be better off with an asynchronous video communication platform instead.
13 Best Vidyard Alternatives
Whether you need a tool with a more generous free plan, more robust editing features, or a wider range of use cases, take a look at the top screencasting solutions for sales teams.
1. Komodo
Komodo is a screencasting tool that can record your device's screen, webcam, or both. It's ideal for personalized outreach, product demos, and async sales messaging.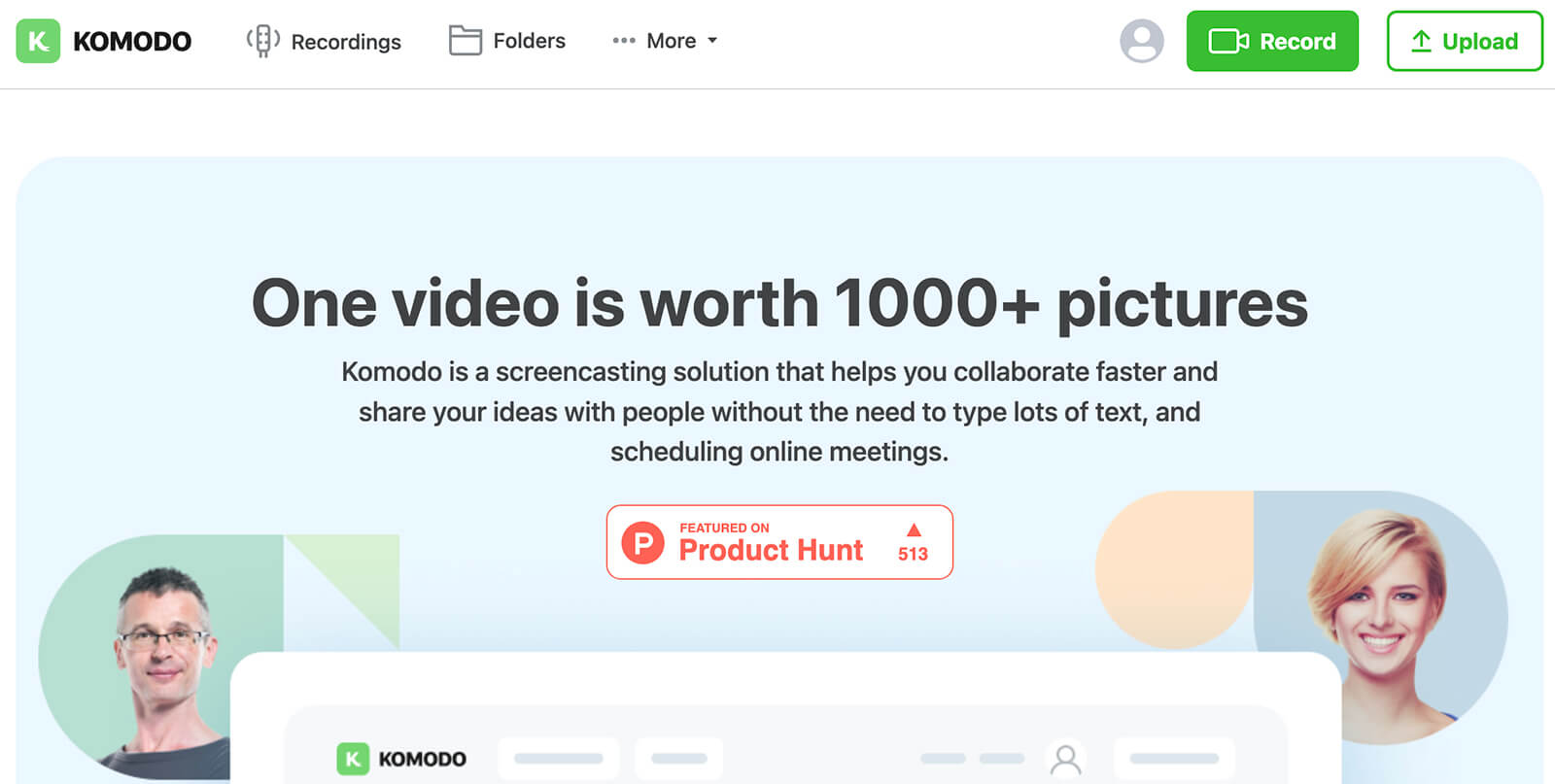 Like Vidyard, Komodo is designed for sales teams. But as a popular Screencastify alternative, it works just as well for marketing, design, and product teams who need to communicate with internal and external stakeholders.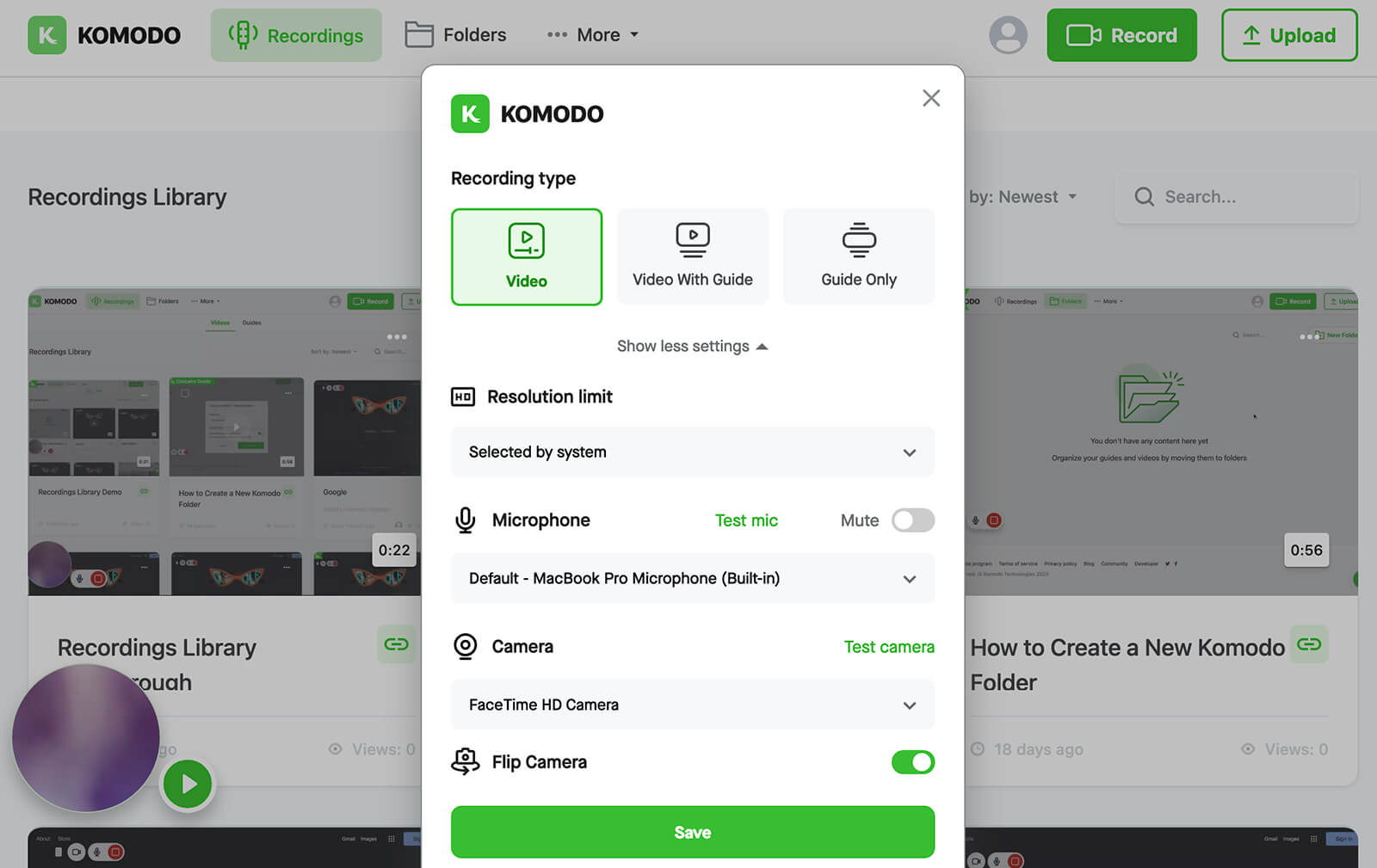 No matter how your team uses Komodo, the platform makes collaboration easy. With Komodo, you can share content and folders with team members so everyone can access the right videos at the right time.
Since viewers can comment on your video content, you can use Komodo to collect feedback. The platform has multiple distribution options, including sharing videos via URL or embedding them on your website.
What Komodo does better
Komodo does more than just video messaging. The platform also has a guide creation tool that records processes and turns them into step-by-step content. This feature is helpful for both sales and customer success teams.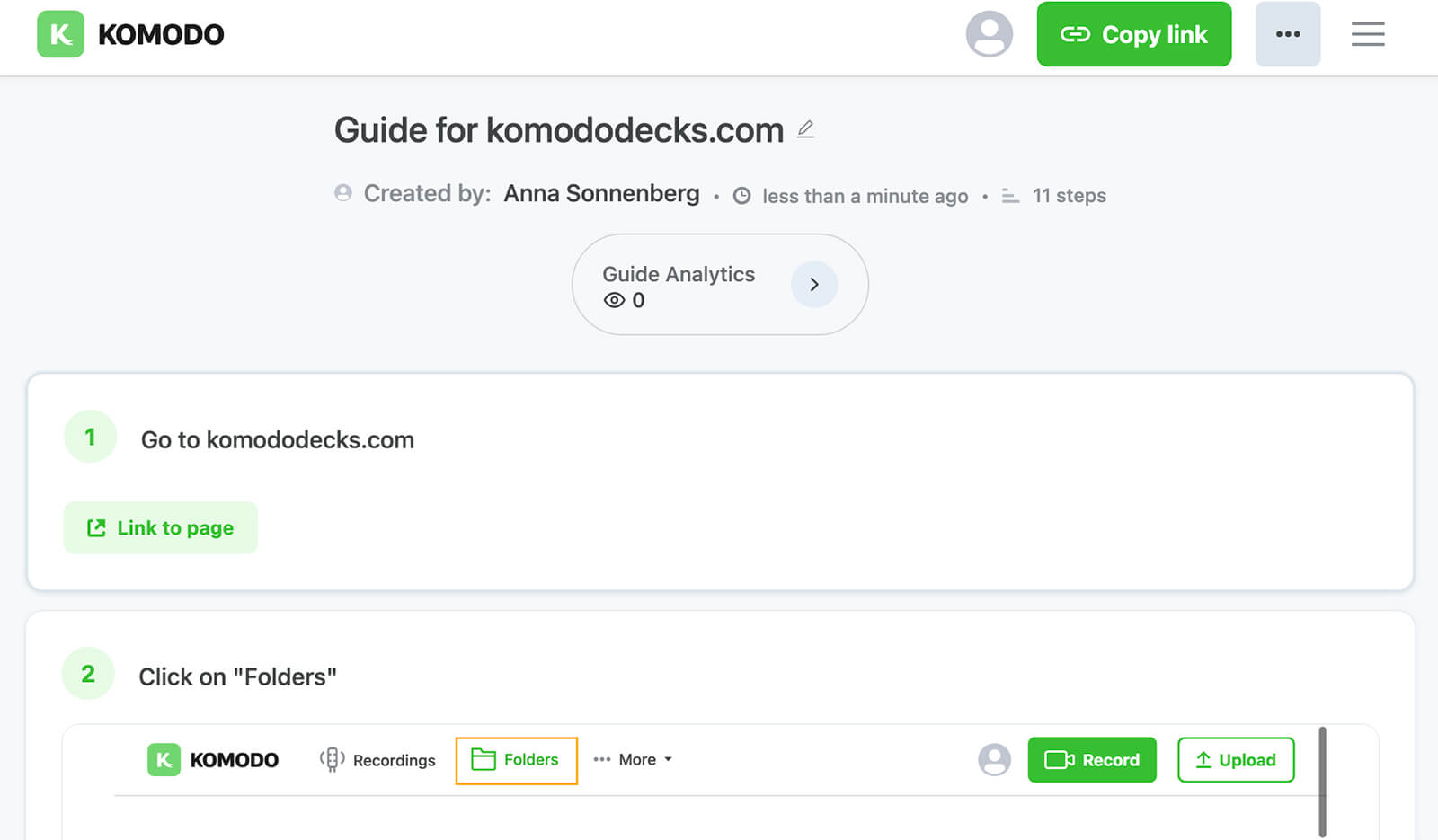 With Komodo's screen recording app for macOS, you can generate transcripts for video content automatically. Then you can edit mistakes and make improvements by rerecording words or short snippets.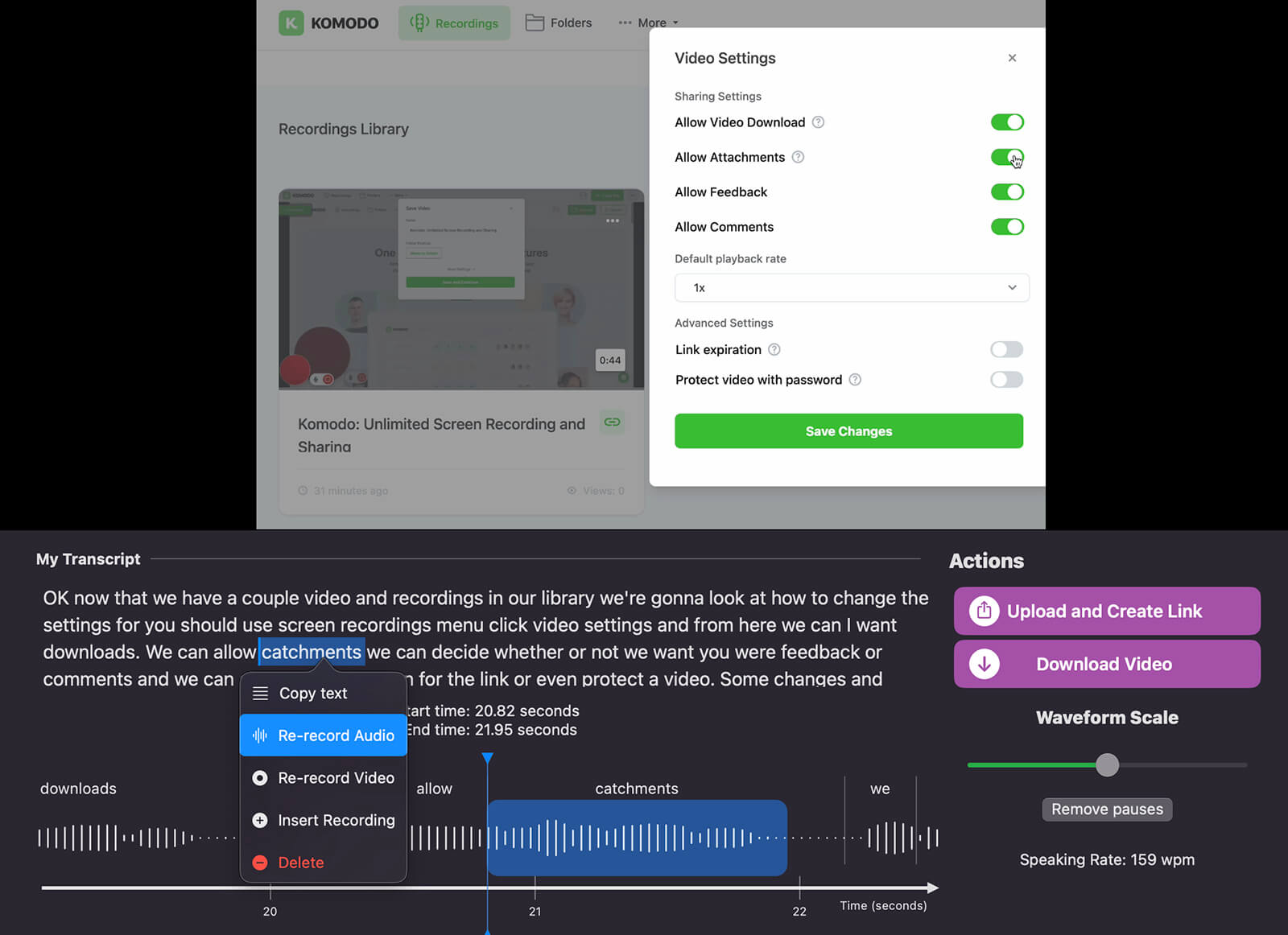 Where Komodo falls short
Komodo does have an API and allows website embeds. But currently, the platform doesn't have the direct integrations that Vidyard supports.
Komodo pricing
Compared to Vidyard pricing, Komodo is much less expensive. The free plan allows unlimited videos, which sales reps can share instantly via URL.
For access to the full feature set, paid plans for single users start at $5 per month. Team plans start at $20 per month for 5 users.
2. Sendspark
As the tool that's most similar to Vidyard, Sendspark is another top alternative. Like Vidyard, Sendspark is a screen recording app that helps reps book more meetings and speed up the deal cycle.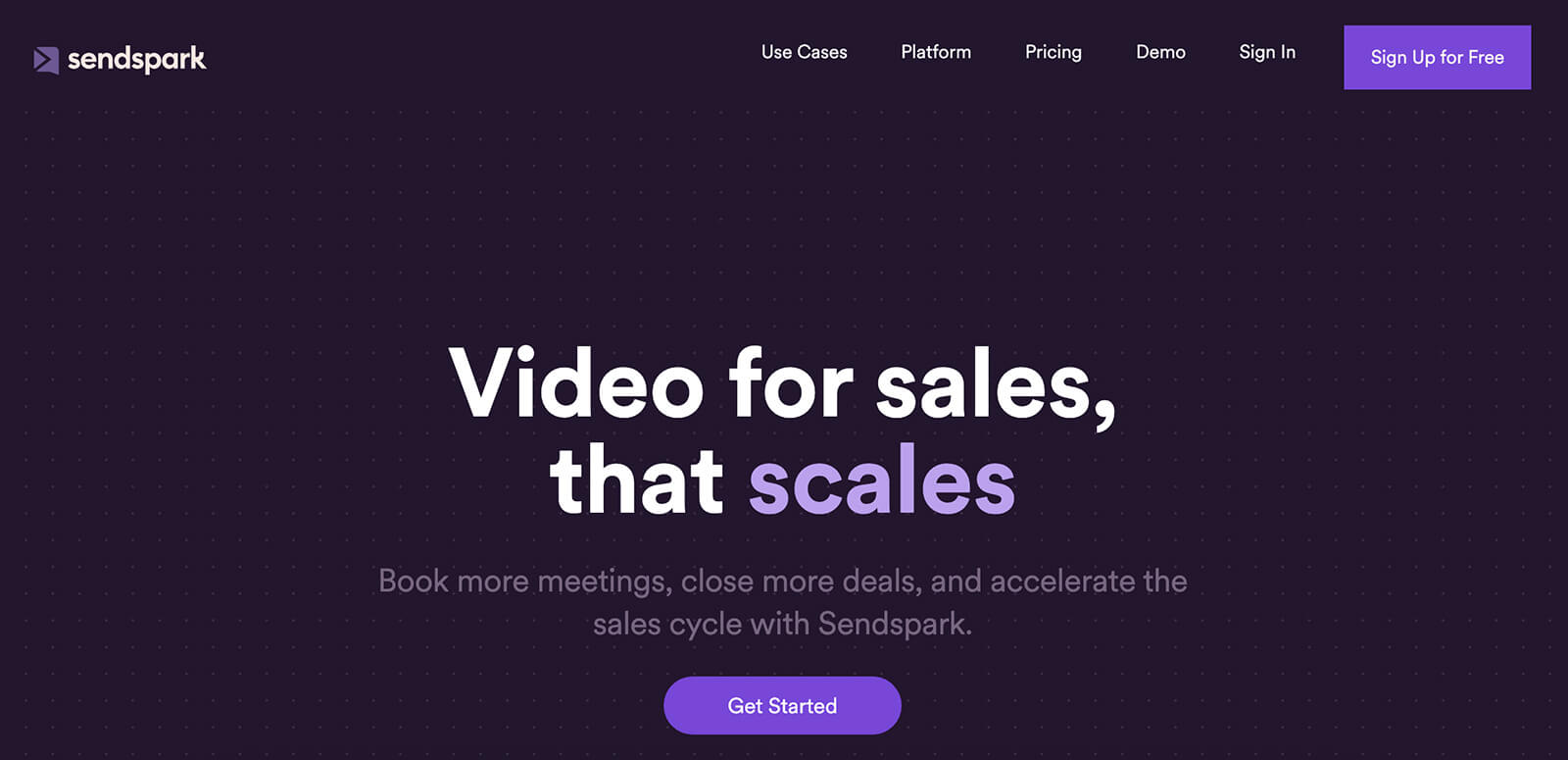 It's great for making personal connections with prospects, expanding existing accounts, and using CTAs to prompt next steps. It also integrates with messaging and CRM tools so you can use it with your tech stack.
What Sendspark does better: Sendspark lets you insert personalized intros and custom clips into existing videos—so it's better for creating outreach at scale.
Where Sendspark falls short: Sendspark doesn't support rooms, which can make collaboration trickier.
Best for: Sales teams scaling outreach or marketing teams running account-based marketing (ABM) campaigns.
Pricing: Free plan supports 30 videos; paid plans start at $15/user per month.
3. Hippo Video
Like Vidyard, Hippo Video is a screen recording tool for sales teams. It's great for sending cold outreach, product demos, and short explainers via email or LinkedIn DMs.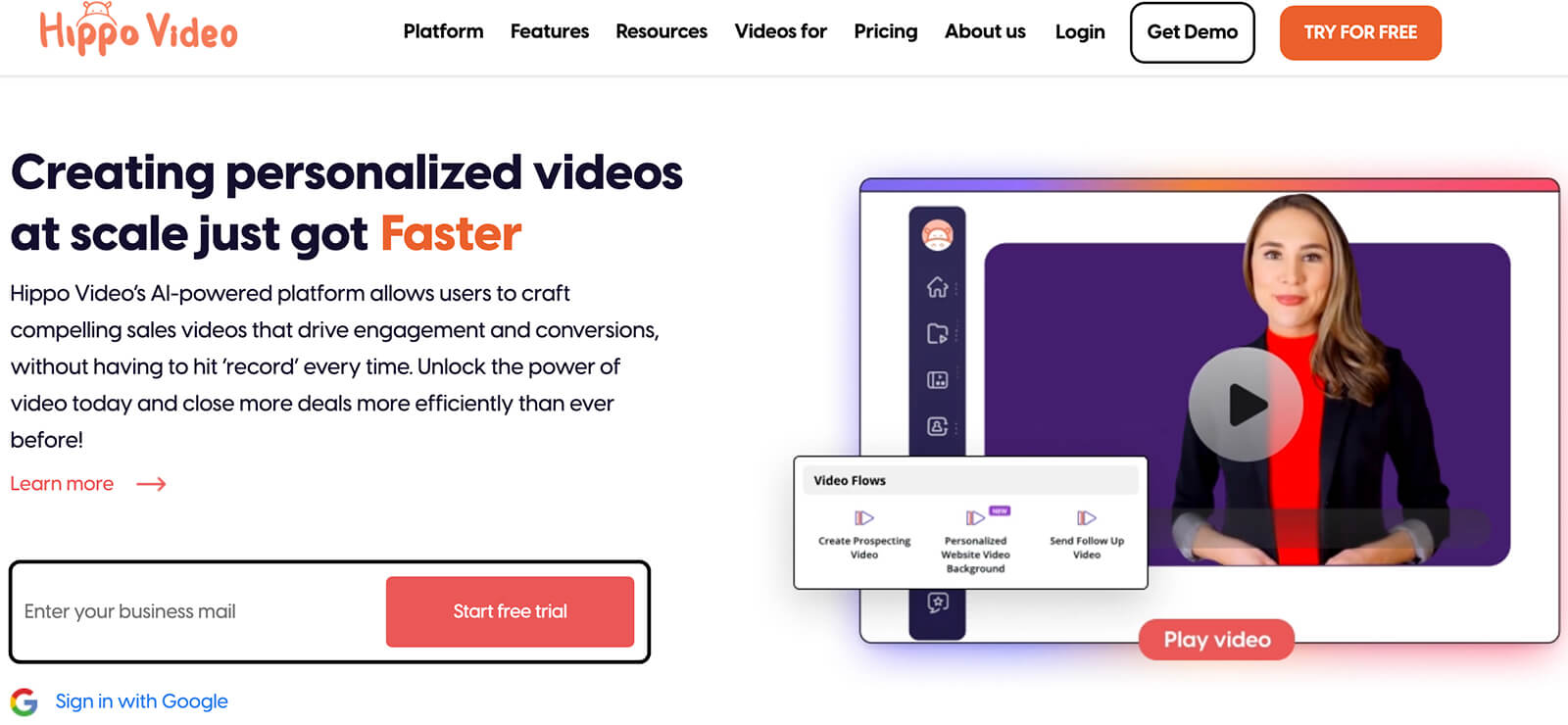 Similar to Sendspark, Hippo Video makes it easy to scale video production. You can add a custom intro to any pre-recorded video, so you can quickly repurpose and personalize content.
What Hippo Video does better: In addition to its editing suite, Hippo Video's interactive tools (polls and forms) give it an edge over Vidyard.
Where Hippo Video falls short: The platform works with many popular messaging apps and CRMs, but it has far fewer integrations overall.
Best for: Sales, customer support, and marketing teams that need to customize a lot of video content.
Pricing: Free plan supports 50 videos per month; paid plans start at $30/user per month.
4. Loom
Loom is an async communication tool that creates sales videos showing your screen, webcam, or both. While it's primarily a browser-based tool, Loom also has an iOS and Android screen recorder app.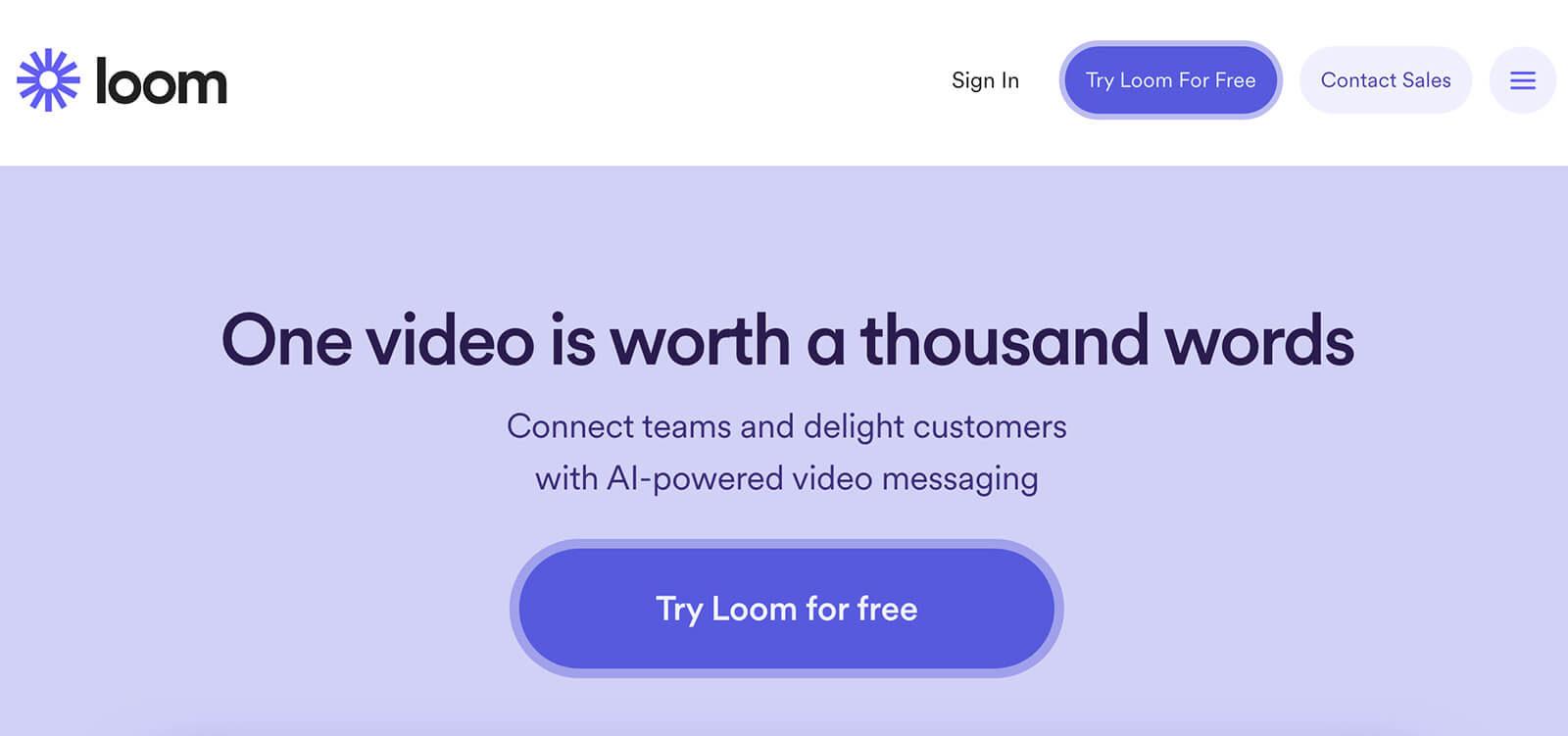 Its videos support customizable CTAs that can link out to virtually any resource—including your calendar. Loom also has robust analytics that reveal who viewed your videos.
What Loom does better: Since it works for a wider range of use cases, Loom is better for teams that intend to hand off accounts from sales to customer support.
Where Loom falls short: When comparing Vidyard vs. Loom, the biggest difference is that Loom doesn't have the video templates or AI scriptwriting features that Vidyard offers.
Best for: Companies that need a screencasting tool for sales, marketing, design, and customer support teams.
Pricing: Free plan supports 25 videos total; paid plans start at $15/user per month.
5. Berrycast
A simple screen recorder, Berrycast is one of the most popular Loom alternatives and a solid Vidyard competitor. In addition to creating sales outreach videos, Berrycast also works well for async messaging and video transcriptions.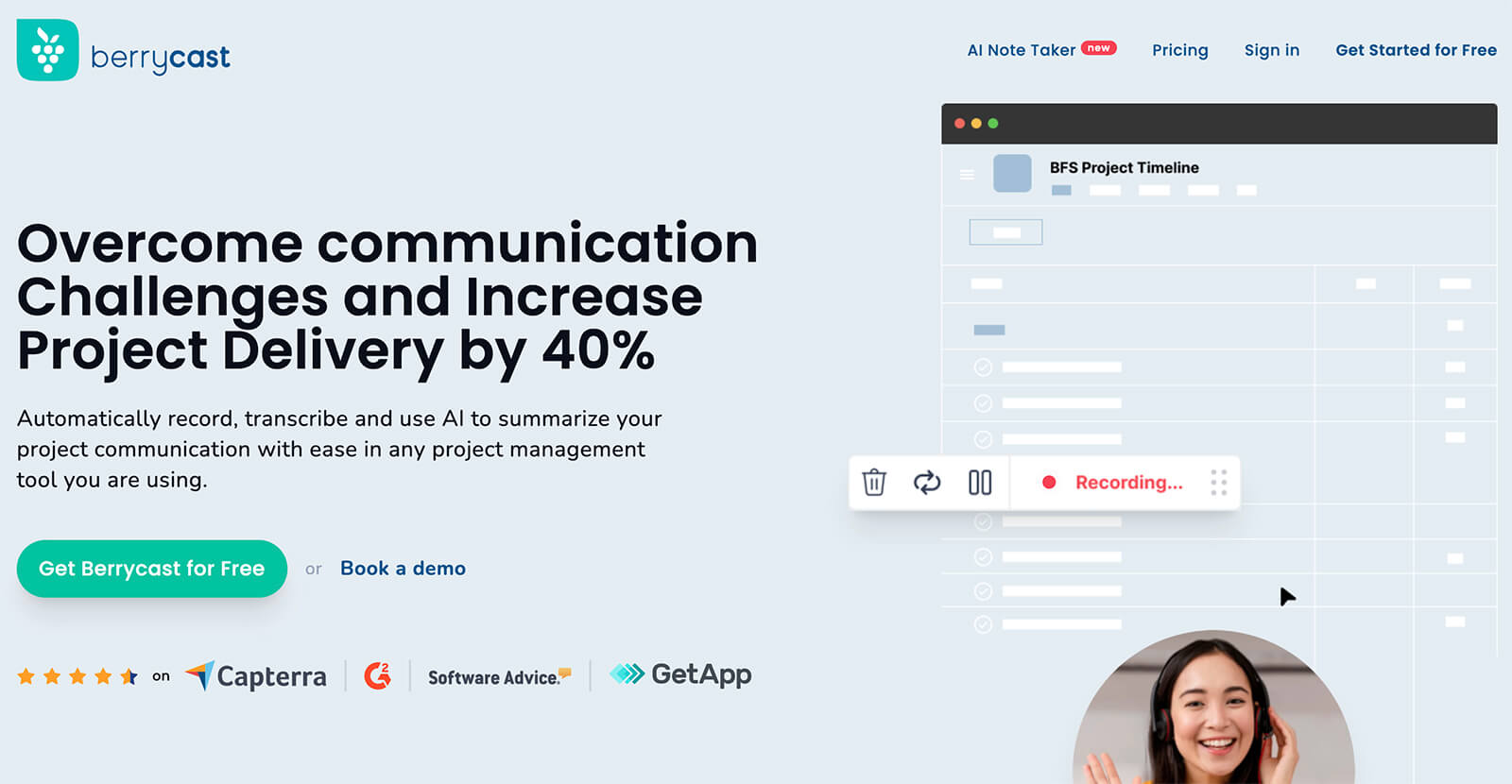 The platform integrates with most major project management tools so you can share videos easily. You can also send Berrycast videos via email or URL.
What Berrycast does better: Berrycast can record meetings, transcribe sales calls, and turn them into action items automatically.
Where Berrycast falls short: Berrycast is one of the most affordable Vidyard alternatives, but it doesn't have a free plan.
Best for: Organizations that need a sales video platform and a tool that other teams can use for async communication.
Pricing: No free plan; paid plans start at $5/user per month.
6. Covideo
Optimized for prospecting, Covideo is a tool for creating and sharing short video messages. It supports CTAs that point prospects to resources, demos, and proposals.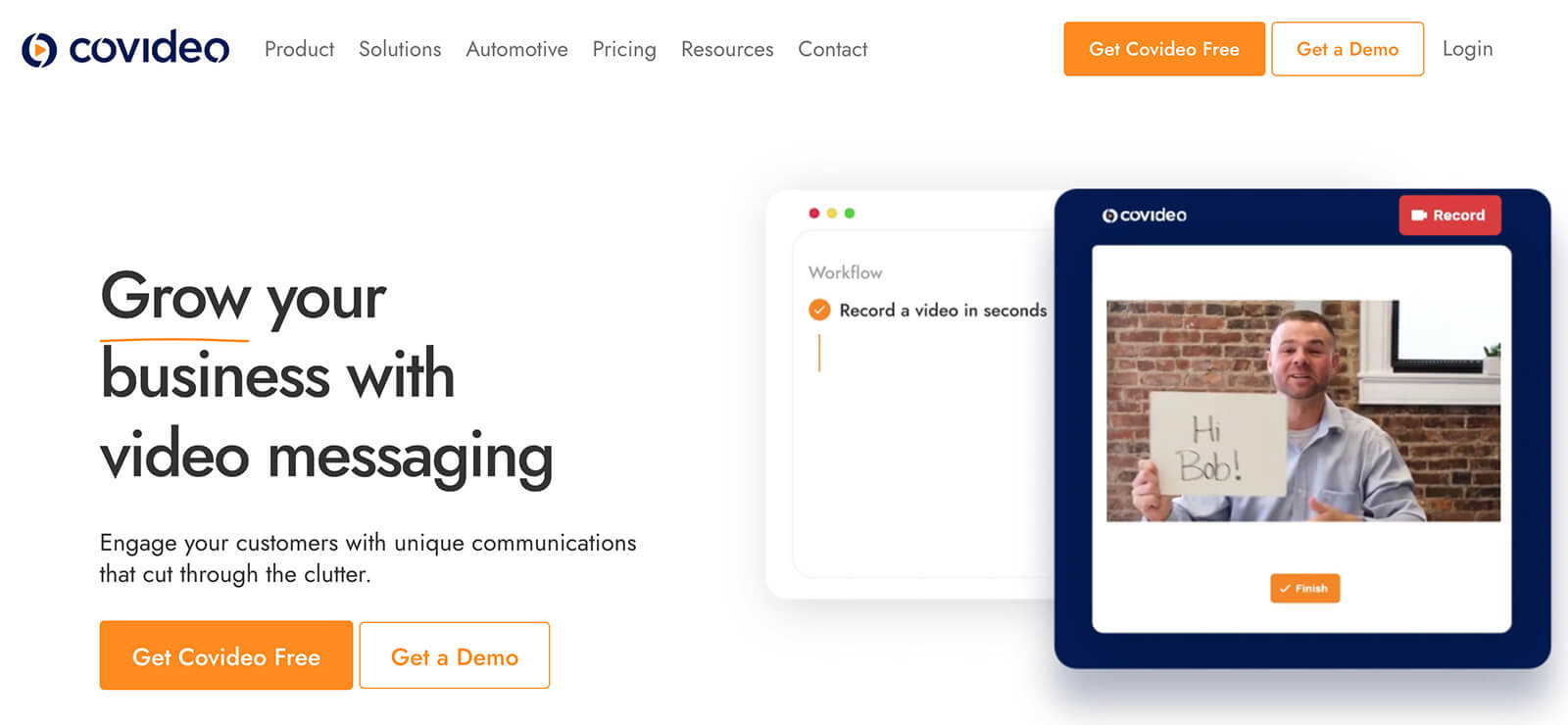 Covideo offers both file and video hosting so you can organize sales content and resources in one place. It also has advanced analytics—including hotspots—to help sales reps improve outcomes.
What Covideo does better: Covideo works with SMS, which is ideal for sales teams that prospect via text.
Where Covideo falls short: It doesn't have AI tech for video or script creation.
Best for: Teams that need robust video analytics and integrations with both email and SMS.
Pricing: Free plan supports up to 10 videos; paid plans start at $29/user per month.
7. Show
Part of the Animaker video suite, Show is a sales messaging tool designed for email outreach. Using its AI tech, sales reps can write targeted emails at scale.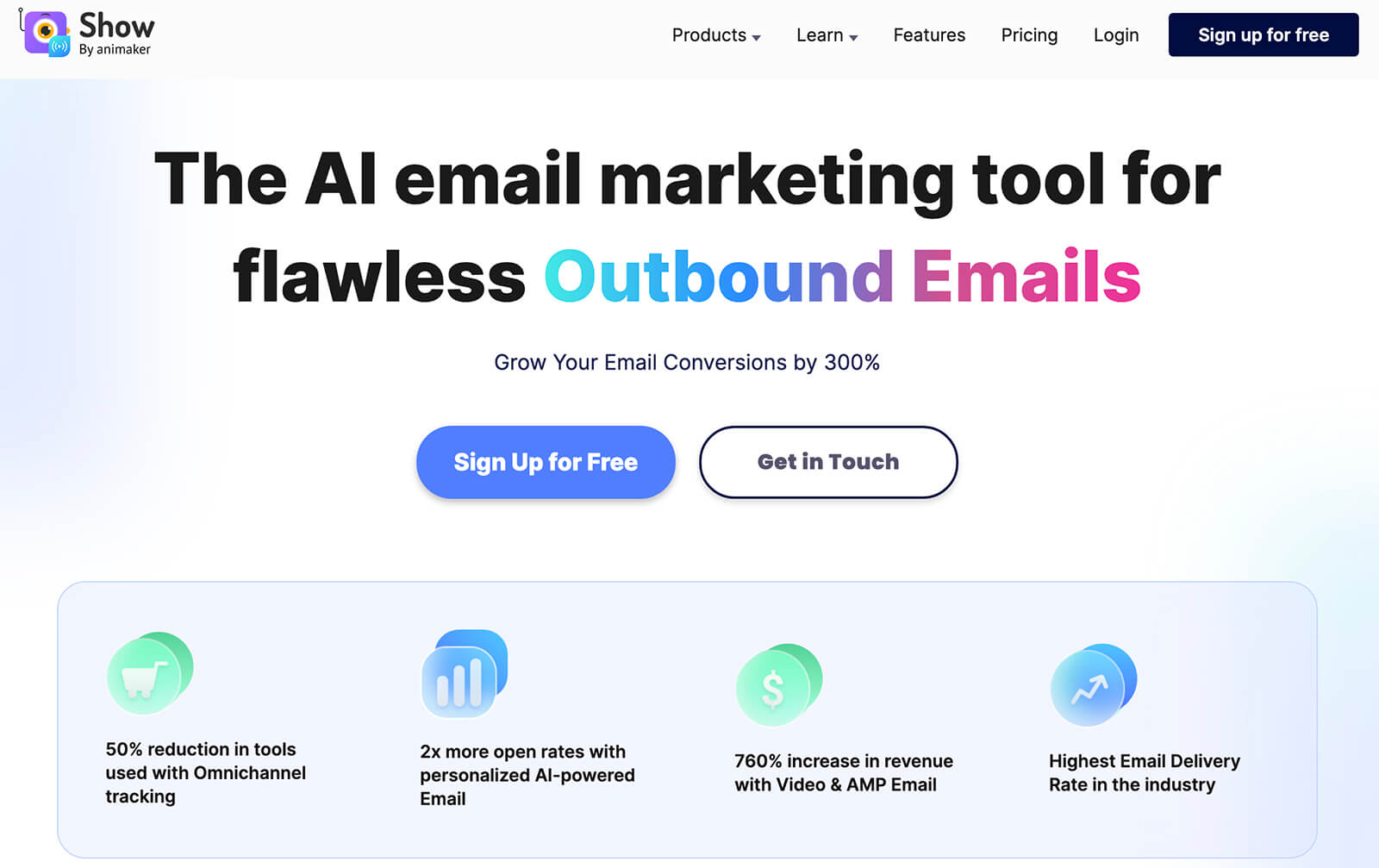 With its interactive CTAs, Show lets you collect feedback using polls and surveys. The platform also tracks custom events and conversions for more granular segmentation.
What Show does better: It has much more advanced analytics, including IP-level data, custom tracking, and multi-touch attribution.
Where Show falls short: Show isn't a screen recorder. Instead, it supports video uploads and offers basic video editing.
Best for: Teams that are already using the Animaker suite for video marketing.
Pricing: Free plan supports up to 50GB; paid plans start at $29/user per month.
8. Bonjoro
Bonjoro is a video messaging and screen recording tool for inbound sales teams. Using its desktop and mobile apps, your team can quickly respond to prospects with personalized messages.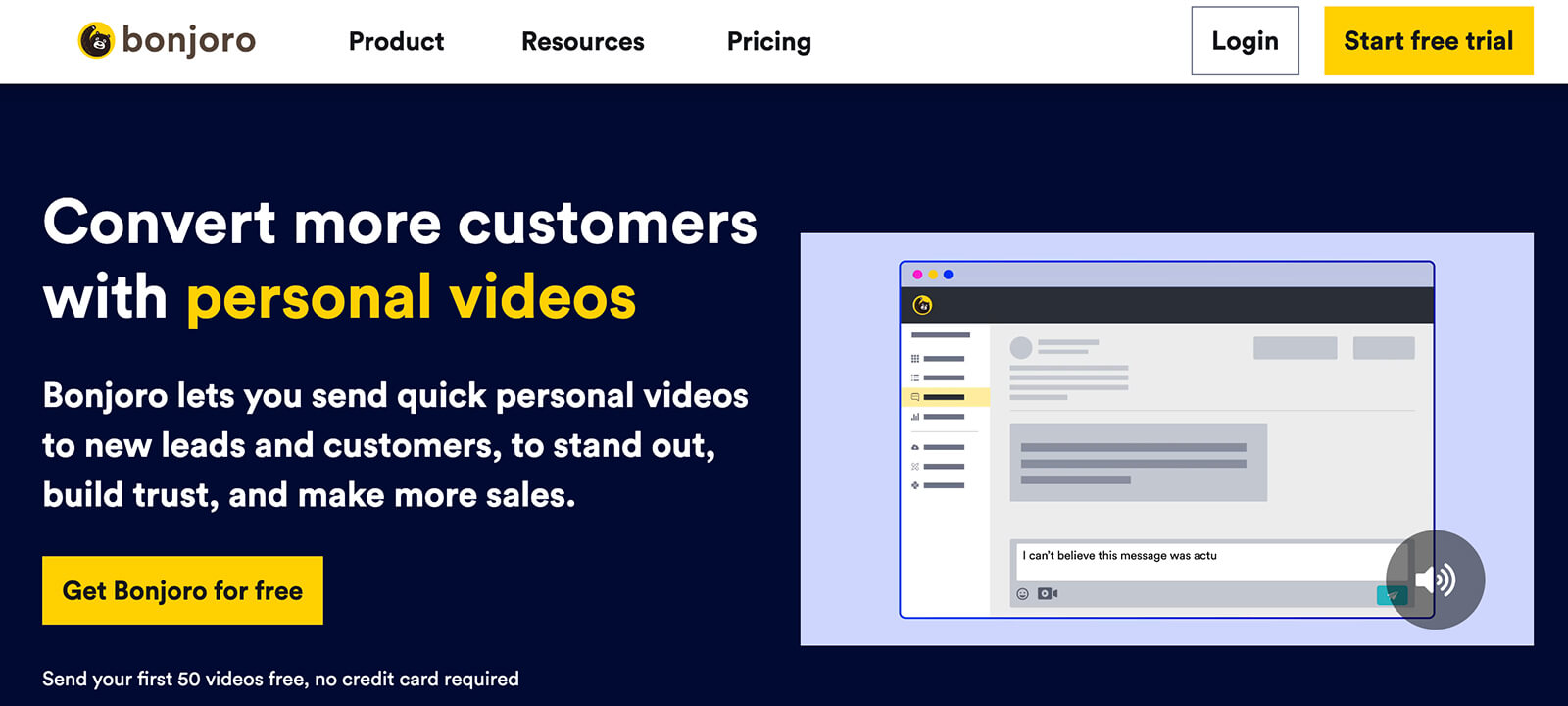 The platform integrates with tons of email and CRM tools so you can connect instantly after signups and inquiries. Bonjoro also has collaboration features that let you assign follow-ups to sales or customer support reps.
What Bonjoro does better: Its testimonial feature collects customer videos that you can use to convert more leads.
Where Bonjoro falls short: While it works with many major email and CRM tools, Bonjoro doesn't have the sales integrations that Vidyard does.
Best for: Inbound sales, marketing, and customer support teams.
Pricing: Free plan allows sending up to 50 videos; paid plans start at $25/user per month.
9. Dubb
As a sales operating system, Dubb is designed to improve every stage of the sales cycle. It's a screen recorder that creates videos with custom CTAs, and it also has advanced features like text-to-video and an AI assistant.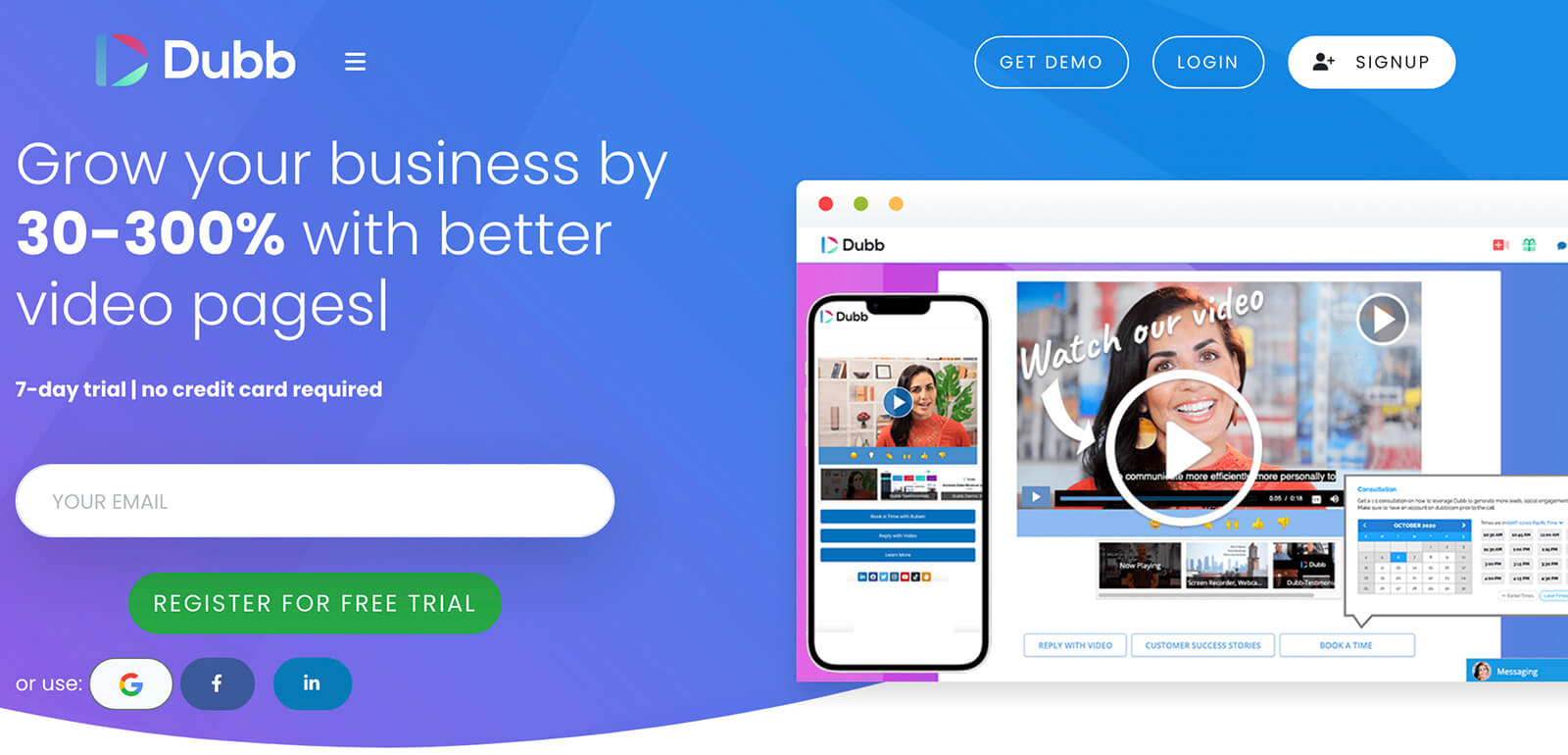 Dubb has a Chrome extension, desktop apps for macOS and Windows, and a mobile app for iOS and Android. You can add it to your workflow using almost any device.
What Dubb does better: Its AI-powered features are much more advanced and can help with scaling outreach.
Where Dubb falls short: Dubb's free plan is limited, and its base price costs twice as much as Vidyard.
Best for: Sales and marketing teams that need an AI-powered tool to work more efficiently.
Pricing: Free plan allows up to 10GB of storage; paid plans start at $59/user per month.
10. BombBomb
BombBomb is a video messaging platform designed for outreach, nurturing, and relationship building. With the desktop or mobile app, you can record a message, add a CTA, and create an animated GIF preview.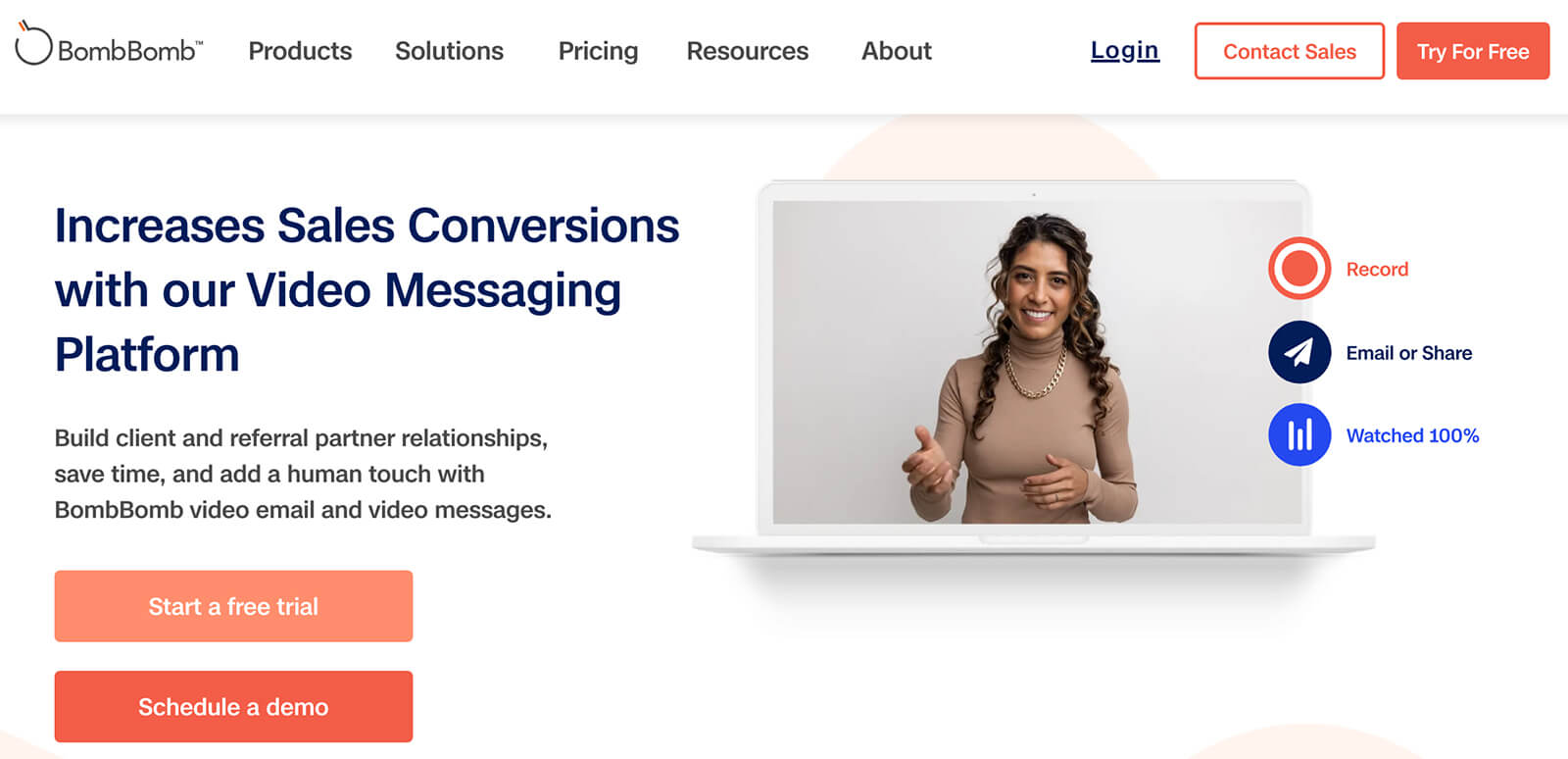 The platform integrates with 50+ tools, so you can easily use it with your existing tech stack. BombBomb also has its own email platform, which is ideal for sending campaigns at scale.
What BombBomb does better: Its built-in email editor and Gmail templates allow for more efficient prospecting.
Where BombBomb falls short: Like Dubb, BombBomb doesn't have a free plan—and its base price is one of the most expensive on this list.
Best for: Sales teams that need a dedicated tool for outreach.
Pricing: No free plan; paid plans start at $39/user per month.
11. Veed
Veed is a video platform with tools for creating mobile-friendly prospecting and nurturing videos. One of the most popular PC screen recorders, it's also available as a Chrome extension.

Compared to Vidyard, Veed's editing tools are much more advanced. With Veed, you can add animated text, remove awkward pauses, and develop templates for easier scaling.
What Veed does better: Its editing tools and mobile-first format make Veed ideal for efficient sales outreach.
Where Veed falls short: It has a lot of bells and whistles, making it overly complex for sales teams that need a simple solution.
Best for: Organizations that need an all-in-one video platform for sales and marketing.
Pricing: Free plan allows videos up to 10 minutes long, and paid plans start at $25/user per month.
12. StoryXpress
One of the most full-featured Vidyard alternatives, StoryXpress is a video messaging tool for sales and marketing teams. Its personalized videos can include custom branding and CTAs with interactive calendars and forms.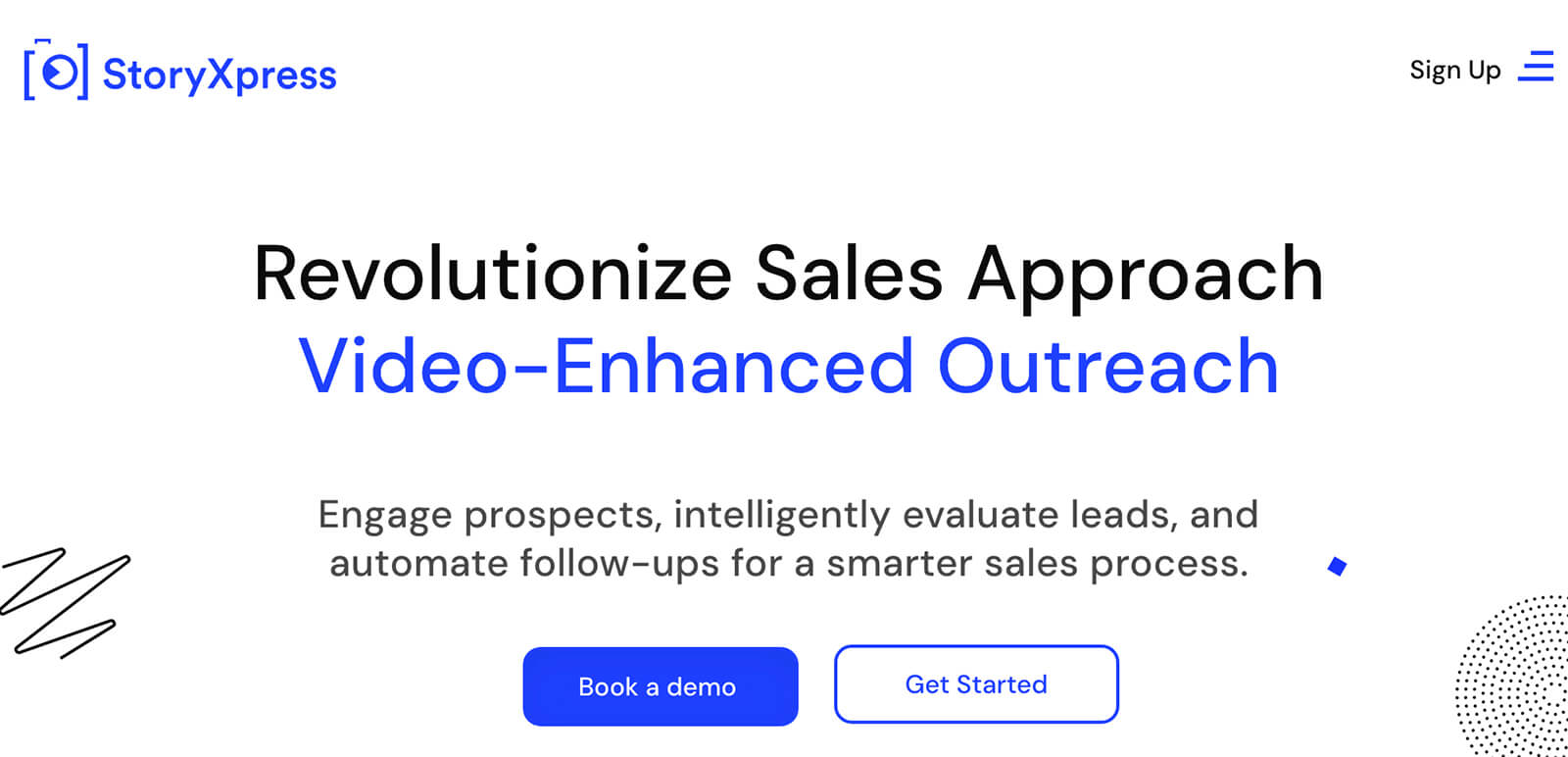 StoryXpress has robust analytics—including heatmaps—that help with measurement and optimization. With dozens of integrations, it likely works with the email and CRM tools your team already uses.
What StoryXpress does better: Its built-in lead scoring feature helps teams focus resources where they matter.
Where StoryXpress falls short: The lowest-priced plan is relatively basic, and higher tiers are significantly more expensive.
Best for: Sales and marketing teams seeking a tool that works with their tech stack.
Pricing: Free plan allows up to 4 videos, and paid plans start at $12/user per month.
13. Drift
Drift is a conversational platform that supports custom videos, webchat, and landing pages. With Drift, you can create personalized videos or GIFs for sales prospects and customers.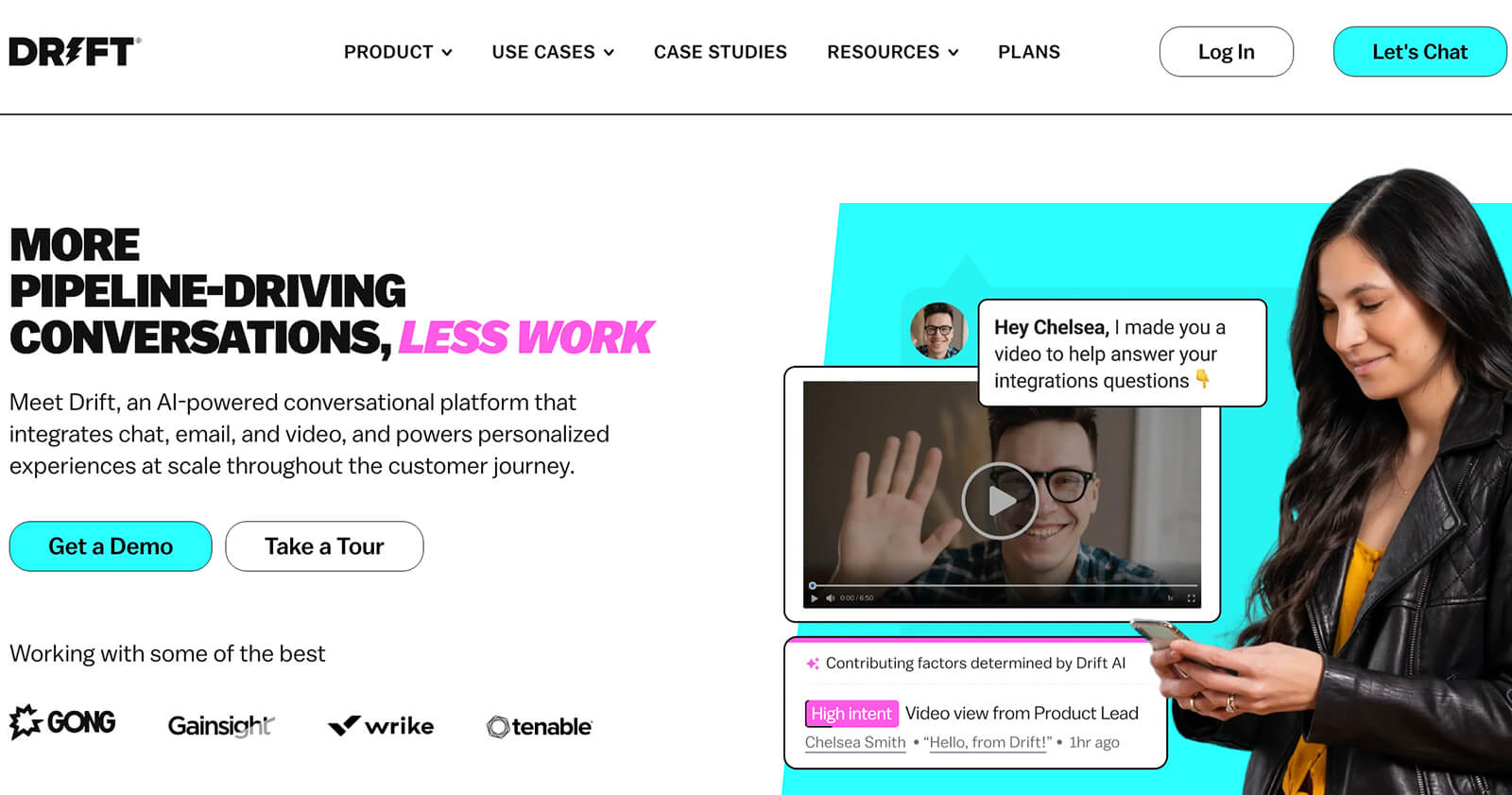 The platform's outreach videos are designed for interaction. Drift notifies you in real time when someone watches your videos, and you can chat with them as they watch.
What Drift does better: As a platform that's designed to drive conversations, Drift's real-time chat features are unmatched.
Where Drift falls short: Because Drift is much more than just a screen recorder, its base pricing is significantly higher than any other Vidyard competitors.
Best for: Teams looking for a complete conversational platform.
Pricing: Small business pricing starts at $2,500 per month for chatbots, live chat, and other features.
Get Started With a Top Vidyard Alternative
Ready to switch to a Vidyard alternative that offers more than just basic screen recording? Get the Komodo Chrome extension and start recording sales outreach, async messages, and step-by-step content for free.
Get Unlimited Recordings with KomodoGet Komodo for FREE
About the author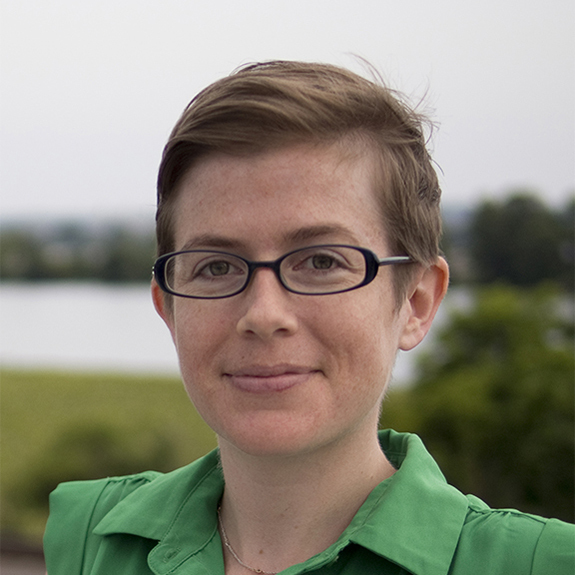 Anna Sonnenberg
B2B SaaS writer
Anna Sonnenberg is a B2B SaaS writer specializing in product-led and strategic content marketing for martech, sales automation, and productivity platforms.