Screencastify Alternatives: Better Options for Pros
Khanan Grauer
Jul 20, 2023
Has your team outgrown the free version of Screencastify? Need screen recording software with more advanced collaboration or editing tools?
In this guide, we'll cover the best Screencastify alternatives so you can find the right platform for your team to record and share video content.
What is Screencastify?
Screencastify is a simple screencasting platform designed for quick and easy asynchronous video communication. The software has two main products: a screen recorder and a video editor.
With the screen recorder, you can highlight your device's screen, your webcam, or both. Then you can share recordings and monitor viewers' engagement.
Using the video editor, you can modify screen recordings and imported videos. From trimming and merging to reordering and annotating, the editor has a solid toolset.
Who is Screencastify for?
This screen recording software has three primary user bases. It's best for:
Professional users like sales, marketing, design, and product teams that need a video editing platform for creating explainers, how-to videos, and product walkthroughs.
Teachers who want to record custom lessons and learning environments, students who need to submit short video assignments, and schools that need a secure video solution.
Creators who want to record experiences and events on their screens, create voiceovers and annotations, and share videos with their communities or on social media.
How Screencastify works
Screencastify is a Chrome extension screen recorder that plugs into your browser. Once you install and enable the Chrome extension, you can start capturing your screen, your webcam, or both.
Then you can use the platform's annotation tools to draw attention to on-screen elements. You can also use the editing tools to crop and combine videos or add text overlays.
After sharing videos, you can keep track of view analytics, including who's watched. The platform also supports interactive questions for engaging viewers.
13 Screencastify alternatives
Screncastify has plenty of perks, but it isn't the right screen recording tool for every use case. For example, the free version caps videos at 5 minutes, and the platform is available as a Chrome extension only.
If you're looking for the best alternative to Screencastify with a more generous free plan, a more robust toolset, or a desktop or mobile app, consider one of the options below.
Tables can be generated with headings and text alignment option
1. Komodo
Like Screencastify, Komodo is a free screen recorder that captures your screen or webcam so you can share async communications with clients, colleagues, and students. But Komodo can do more than just record video via a Chrome extension.
Komodo's macOS desktop app automatically creates AI-powered transcripts from your videos. You can edit them by re-recording words and phrases to produce error-free screen recordings that are easy to understand.
You can embed or share screen recordings anywhere, with optional password protection and link expiration. Viewers can leave comments on your videos, making it easy to get team feedback, client approval, or student questions.
For more in-depth walkthroughs, you can go beyond basic screen recordings. With Komodo, you can also create step-by-step guides (SOPs) that show viewers exactly how to use a product or complete a task.
Best for: Sales teams, educators, and professionals who need async communication to train, demo, and work more efficiently.
Pros:
Allows unlimited video recordings with no time limit (even on the free plan)
Offers custom domains and branding so your content always looks professional
Cons:
2. Berrycast
Designed for project managers, Berrycast is an async communication tool that records screens and summarizes meetings. The app allows basic audio and video customizations and has an AI tool for audio transcripts.
Best for: Project management professionals who need a reliable way to communicate while saying no to real-time meetings.
Pros:
Includes an AI Magic tool so you can summarize videos quickly
Integrates with most project management tools for easy collaboration
Cons:
Doesn't have a free plan, and advanced tools aren't available with the starter plan
3. Bubbles
Bubbles is a collaboration tool that helps async teams work together via screen, webcam, and audio recordings. With Bubbles, you can assign videos to team members, send automated reminders, and collaborate with anyone across timezones.
Best for: Teams that need to share ideas, get feedback, and have conversations in one place.
Pros:
Supports text, image, and video feedback for better teamwork
Has workspaces for teams to organize videos based on projects
Cons:
Doesn't have editing tools
4. Camtasia
Camtasia is a video platform that records screens and cursor movements so you can make annotations in the moment. With the platform's editing suite, you can clean up video and audio or add transitions and effects.
Best for: Business users who need to make pro-level tutorials and explainers.
Pros:
Has a robust suite of editing tools and supports branding elements like logos and colors
Integrates with Snagit so you can capture screenshots and videos
Cons:
No free version, and paid plan is one of the most expensive Screencastify alternatives
5. Descript
Best known as a video and podcast editing platform, Descript also has a screen recording tool that automatically transcribes as you create. With Descript, you can edit videos and transcripts simultaneously to fix errors and remove pauses.
Best for: Teams looking for an advanced video production suite with AI-powered tools.
Pros:
Allows you to dub over mistakes using your own AI-generated voice
Supports multitrack recording for faster editing
Cons:
Free version only allows one watermark-free export per month
6. Loom
Loom is a video messaging tool that lets you record your screen and webcam via a desktop or mobile app. You can share Loom recordings anywhere via a link, where viewers can react to or comment on your video messages.
Best for: Professionals who need an all-in-one recording, editing, and sharing solution with an enterprise option.
Pros:
Includes editing tools for trimming videos, removing filler words, and creating custom thumbnails
Provides viewer and engagement insights so you can see what's working
Cons:
Free plan includes Loom branding and limits videos to 5 minutes
7. Movavi
Movavi is a video suite that includes a screen recorder, editing tools, and an effects library. With the desktop app, you can capture calls and presentations, make simple edits, and add annotations.
Best for: Video creators who need a tool that has editing features and integrates with a production suite.
Pros:
Supports advance scheduling for screen recordings
Can display keystrokes and mouse movement for added context
Cons:
Free version includes watermarks
8. ScreenPal
ScreenPal (formerly Screencast-o-Matic) creates screen recordings and screenshots with optional audio narration and webcam video. The platform also has a complete editing suite with green screens, overlays, text, and animations.
Best for: Teams that need a full-featured platform to capture and edit screenshots and screencasts.
Pros:
Provides stock videos, images, and audio tracks to enhance your recordings
Allows sharing via email, project management platforms, and communication tools
Cons:
Free version doesn't include advanced editing, engagement, or analytics tools
9. Snagit
Snagit is a screen capture tool designed for faster communication and smarter teamwork. It has advanced editing and markup tools that can transform screenshots, move user interface (UI) elements, and recognize embedded text.
Best for: Technical users who need to create explainers and demos with a desktop app.
Pros:
Allows direct uploads to most major communication and project management tools
Integrates with Camtasia for a more robust screen recording and editing toolset
Cons:
Doesn't support webcam or audio recordings
10. Vidyard
Vidyard is a video messaging platform that's ideal for sales outreach. With Vidyard, you can create screen recordings and personalized videos for every step of the process, from prospecting to demos to closing.
Best for: Sales professionals who need to create personalized video outreach with custom CTAs.
Pros:
Has pro-level analytics to help you assess engagement and advance deals
Integrates with leading sales tools like Gong, SalesLoft, Salesforce, and LinkedIn
Cons:
Free plans are limited to 25 videos and lack insights and CTAs
11. Vimeo
Vimeo is a video editing and publishing platform with a built-in screen recording tool that works on desktop and mobile (iOS and Android apps). The platform makes async communication easier with AI-powered scripts and simple editing tools.
Best for: Professionals who want to improve their demos and tutorials with scripts and on-screen notes.
Pros:
Includes an AI script generator and a built-in teleprompter
Supports comments, feedback, and viewer notifications
Cons:
Free plan is limited to two videos per month and 25 total
12. Vmaker
As a simple screen recording tool, Vmaker can capture screens, webcams, and audio. Its annotation tools let you add context and highlights, and its editing tools let you trim, crop, and resize recordings.
Best for: Business users who want a complete screen recording platform with powerful integrations.
Pros:
Allows branding and has team workspaces for collaboration and organization
Integrates with Animaker and GetShow for animation and interactivity
Cons:
Free plan limits screen recordings to 7 minutes
13. Wondershare DemoCreator
Wondershare DemoCreator is a screencasting solution that supports dual monitors and features a screen drawing tool for quick annotations. With DemoCreator, you can access unlimited downloads from the Effects Store, where you can find royalty-free elements to enhance recordings.
Best for: Professionals who use the Wondershare ecosystem for video creation and editing.
Pros:
Allows PowerPoint uploads so you can record presentations
Integrates with tools like VTubers, Wondershare's avatar creator
Cons:
Free version includes watermarks
Get started with a great alternative to Screencastify
Ready to switch to a free Screencastify alternative? Install the Komodo Chrome extension and start creating unlimited screen recordings and step-by-step guides at no cost.
Get Unlimited Recordings with KomodoGet Komodo for FREE
About the author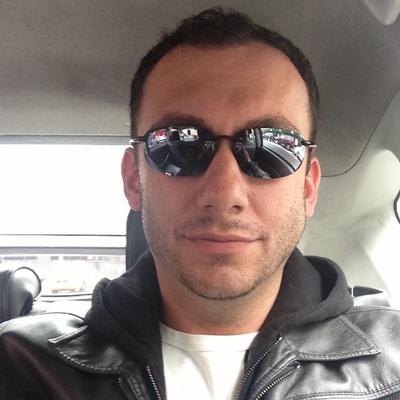 Khanan Grauer
Founder and CEO of Komodo
Khanan Grauer is the founder and CEO of Komodo and TouchApp Media, a design and development studio that brings mobile software to market. He has over 15 years of experience leading software teams and he's passionate about building products that improve communication across time zones.