Best Loom Alternatives With Unlimited Recordings
Your team is working on a software project for a company. You're trying to implement an AI driven customer support system for their organization.
One problem?
It's quite complex and you need to simplify it for your team. So what are your options?
A long email.
Or a quick Loom video.
Guess which of these gets better engagement and makes for a better resource for the team?
With the rise in remote work (especially after Covid), screen recording has become essential for keeping virtual teams engaged. From quickly communicating your ideas in a video message to raising funds for your startup (Rippling raised a whopping $250 million with a Loom video), screen-recording tools do it all.
Just received a startup pitch as async loom video from a founder who had his 3 months old baby strapped around while he explains the business.

This is the kind of future I want to see.

— Andreas Klinger 🏝 (@andreasklinger) March 22, 2021
But does it only have to be Loom?
Not really. Let's discuss some of our absolute favorite Loom alternatives (with better options for free users) and what they're offering more for your business.
Get Unlimited Recordings with KomodoGet Komodo for FREE
What is Loom?
Before we dive in, let's discuss what Loom really is.
Loom is a screen-recorder tool that lets you record your screen, the webcam, or both, turn it into a quick video, and share it instantly with others.
It's available as a Chrome Extension, Desktop app for Mac & PC, and mobile apps for Android and iOS - so basically it's available everywhere.
How to use Loom?
Over 200,000 businesses and 21 million people use Loom for different reasons and in different ways.
Want to explain a complex topic to your team? Shoot a quick video.
Want to send over feedback to a team member? Do it over Loom.
No time (or inclination) to write long paragraphs on slack and email? Shoot a quick Loom and send it over.
You can also use Loom to:
Record presentations
Send personalized thank you notes to clients, and congratulation videos to team members on doing a great job
Update your team members on a project
Launch and introduce new features to your customers
In short, anything you can create a Loom video for pretty much any kind of conversation you want to have with your team, client, customers, and even at times family.
The good and the bad of using Loom
Loom is super popular for a reason.
It provides automatic transcriptions of your recording,
You can add links within the video,
It offers background noise reduction,
You can trim and stitch videos together to give your videos a high-quality feel
You can view your viewer insights
It integrates with your other tech tools like Slack and Asana
And at $12.50/month, it's also quite affordable.
But, while Loom is an excellent video recording and editing tool, it leaves a few gaps for customers.
Loom offers basic video editing features, so if you're looking to create heavily edited marketing videos, you may want to consider another video screen recording tool.
No existing templates to create a branded video on the go, so you'll need to create each video from scratch. However, to make your videos cooler, you can add customizable recording backdrops via Loom's Canvas feature.
It's also a stand alone screen-recording app. So if you want to use fewer tech tools, streamline your tech stack, and pay fewer monthly subscriptions, you may want to look at an all-in-one tool.
5 things to look for in a screen recorder like Loom
You've decided you need a solid screen-recording app like Loom in your life.
The first thing is identifying the different things to look for when you're on a hunt for a Loom alternative.
01. Their free plan
If you're a small company, you're always on a lookout for the best free app to add to your stack. Most Loom alternatives offer a free plan. Your job is to find out how good their free plan is for you.
Does it have video limits - like the amount of videos you can make in the Free plan?
Does it have video length duration limits - you can only make a 5 minute or 10 minute long video?
Loom, for example, in its Free Starter plan limits to 25 videos and 5 minutes long. Vidyard, on the other hand, has longer limits but is also more expensive monthly.
KomodoDeck's free plan offers unlimited videos with no limit to video duration either.
02. Video storage
Next is storage.
Where does it store all these videos that you're going to create? Does it offer cloud storage? Many businesses opt for tools that offer cloud storage because of scalability, accessibility and automatic backups.
Loom stores video recordings in the cloud, so it's easy for you to view these recordings at leisure and use them in multiple ways.
Choose a tool that offers storage of your (and your team members) preference.
03. Target audience of the company
Take a look at the companies target audience - do they cater to big enterprises or small mom and pop businesses? Do they offer solutions for B2B businesses or B2C?
For example, Vidyard is for sales people and Screencastify is primarily used by teachers and students. Loom, on the other hand, is quite versatile and used by everyone. KomodoDecks is excellent for training of all kinds.
Tip: An easy way to find out the target audience of the tool is by going through reviews (and reviewers) of that tool.
04. Type of recorders available
Next, take your team into consideration and decide what kind of videos you want to record.
Do you want to record a video only to communicate with your team while working on a project? Or you'd like the option to record your screen without using a project management software?
For example, Loom has apps for desktop and chrome extensions that allow you to capture your screen directly from your browser. However, other video recorders like Clip by Clickup  are limited to only recording in their respective apps. Guests are also not allowed to record videos in Clickup, which is a big bummer.
05. Sharing features
And lastly, how easily can you share your video with your team?
Project management tools like Slack and Clickup let users record and share directly within the apps, making it infinitely easier to collaborate on projects. Loom integrates quite easily with Slack too, so you can record a video via Loom and share it on Slack.
6 best Loom alternatives you should consider in 2023
Loom's awesome, we get it. But are there awesom-er screen-recording tools out there?
Absolutely.
After sharing videos, you can keep track of view analytics, including who's watched. The platform also supports interactive questions for engaging viewers.
Let's take a look at some of the best Loom alternatives.
1. Komodo
What started as a hobby project in 2018, has quickly become the number one Loom alternative. On launch day alone, it sold a whopping 6000 licenses and had an uber-successful Appsumo launch. And since that day, it has continued to grow.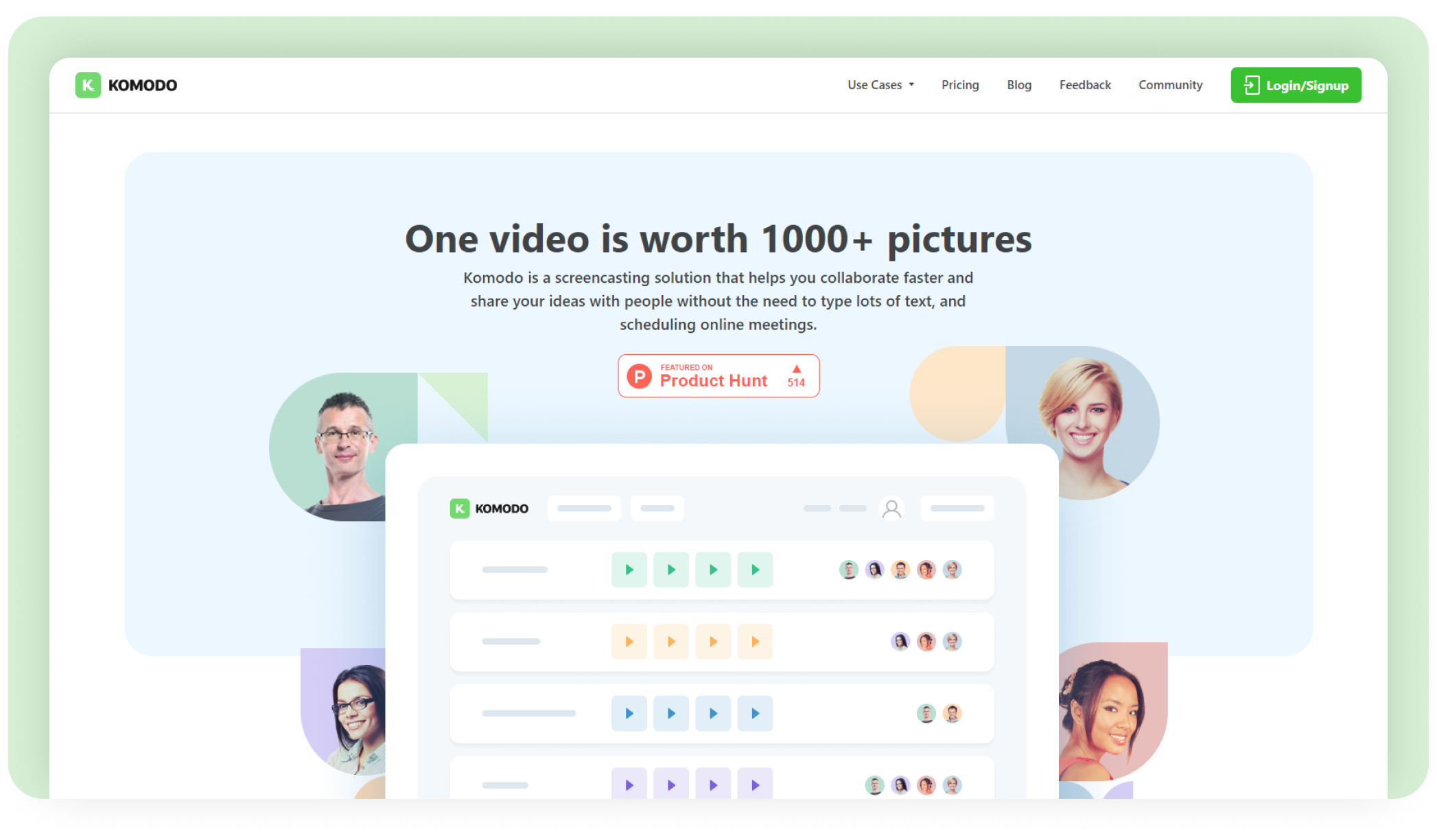 The reason behind its stupendous growth?
It offers everything Loom offers and more, at a very less price.
So not only can you record your screen, edit it extensively, but also use custom domains and add your branding to the videos. And customers are loving it!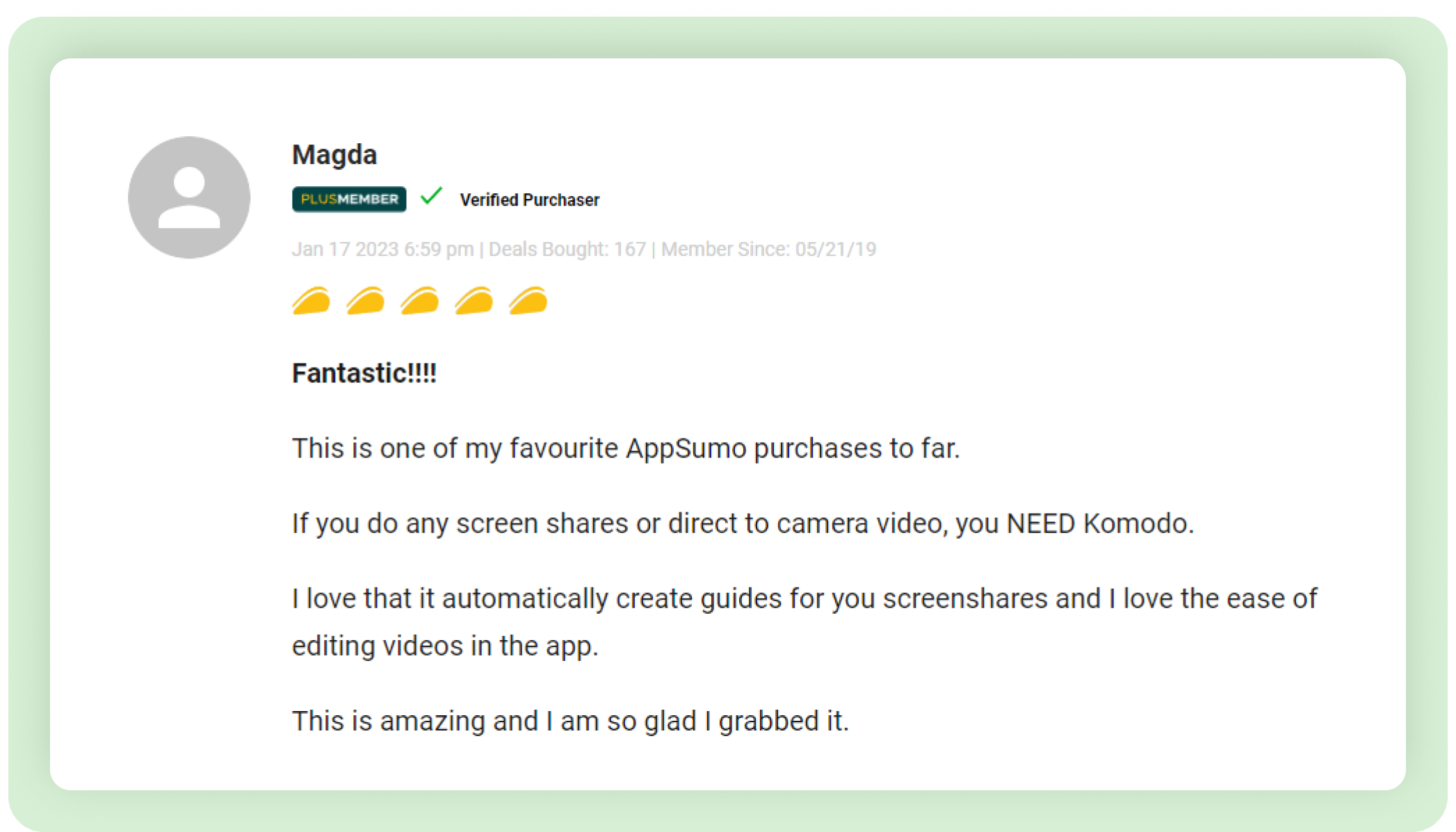 Features
Let's talk about its unique features.
Takes screenshots of your screen automatically, helping you create guides from your recordings with ease
Transcript-based editing with AI
White-labeling and custom domain options
Almost zero learning curve - super easy to record screen, edit it, and share it
Unlimited free recording
Lets you share the video recording as a link or even embed it to your site (especially if you're creating a product tutorial video)
Sort out all your videos into customizable folders, so they're available to use in one click
If you're looking to create SOPs, documents, product demos, step-by-step guides, record processes and training for customers, clients or even your team, then look no further - KomodoDecks is the Loom alternative you need.
Pricing
There are 4 tiers available for you to choose from.
If you're just starting out, their Free Starter offers a lot of stuff too, especially unlimited recording, which frankly, not many free screen recording apps are offering at the moment.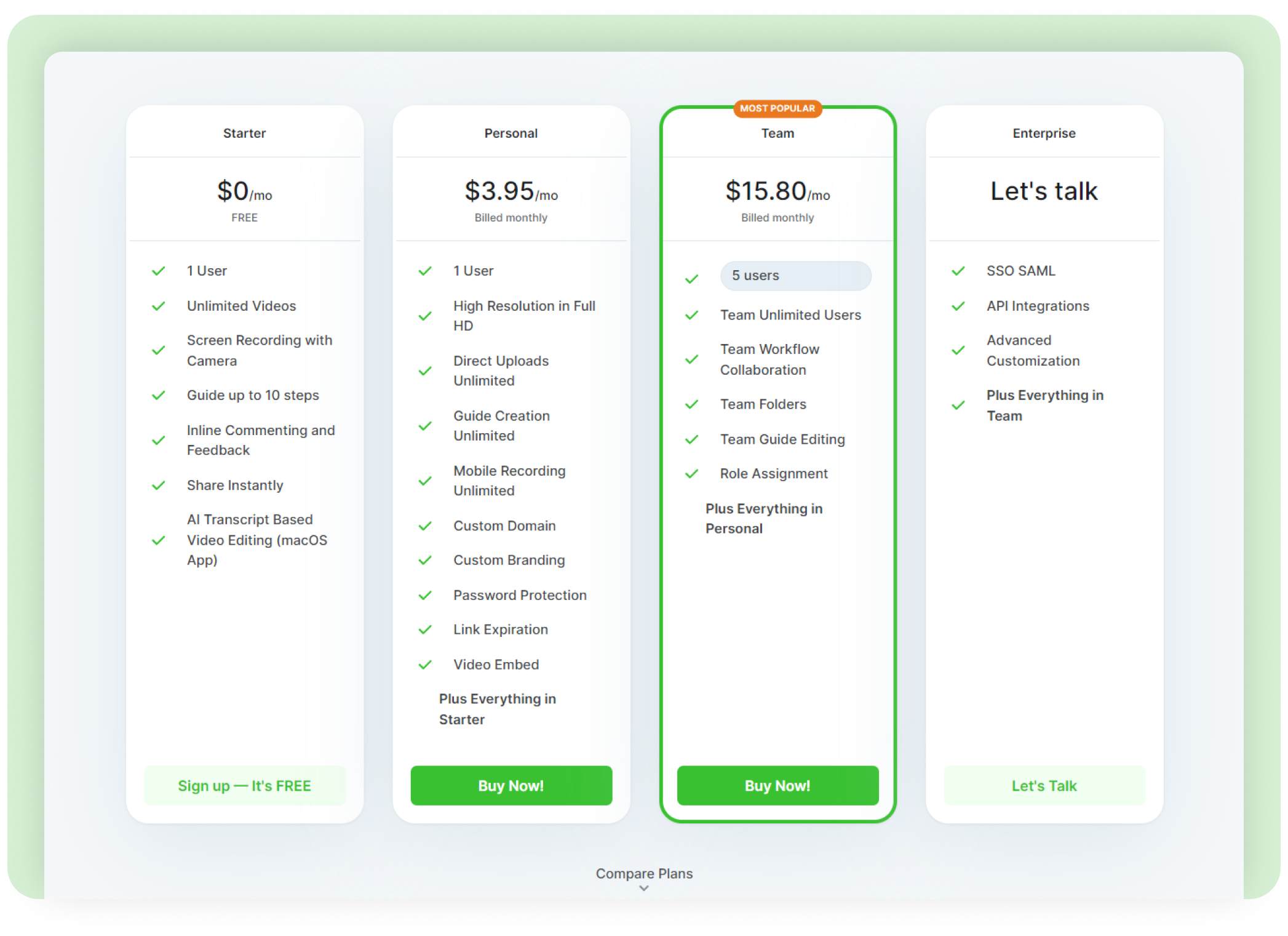 Compared to Loom, KomodoDecks gives a lot more bang for your buck.
Get Unlimited Recordings with KomodoGet Komodo for FREE
2. Vimeo Screen Recorder
If you're a light Loom user or a Vimeo Pro user, then Vimeo Record is the best Loom alternative for you.
This @Vimeo's screen record google extension feature is too good to be true😭👋

— Rayborn | Utopian 💭 (@raybornofficial) July 12, 2021
Its free screen recording feature makes it a no-brainer for smaller teams. And if you're already using Vimeo hosting or other paid Vimeo features, then you get a ton of advanced recording features and unlimited recording for free.
Features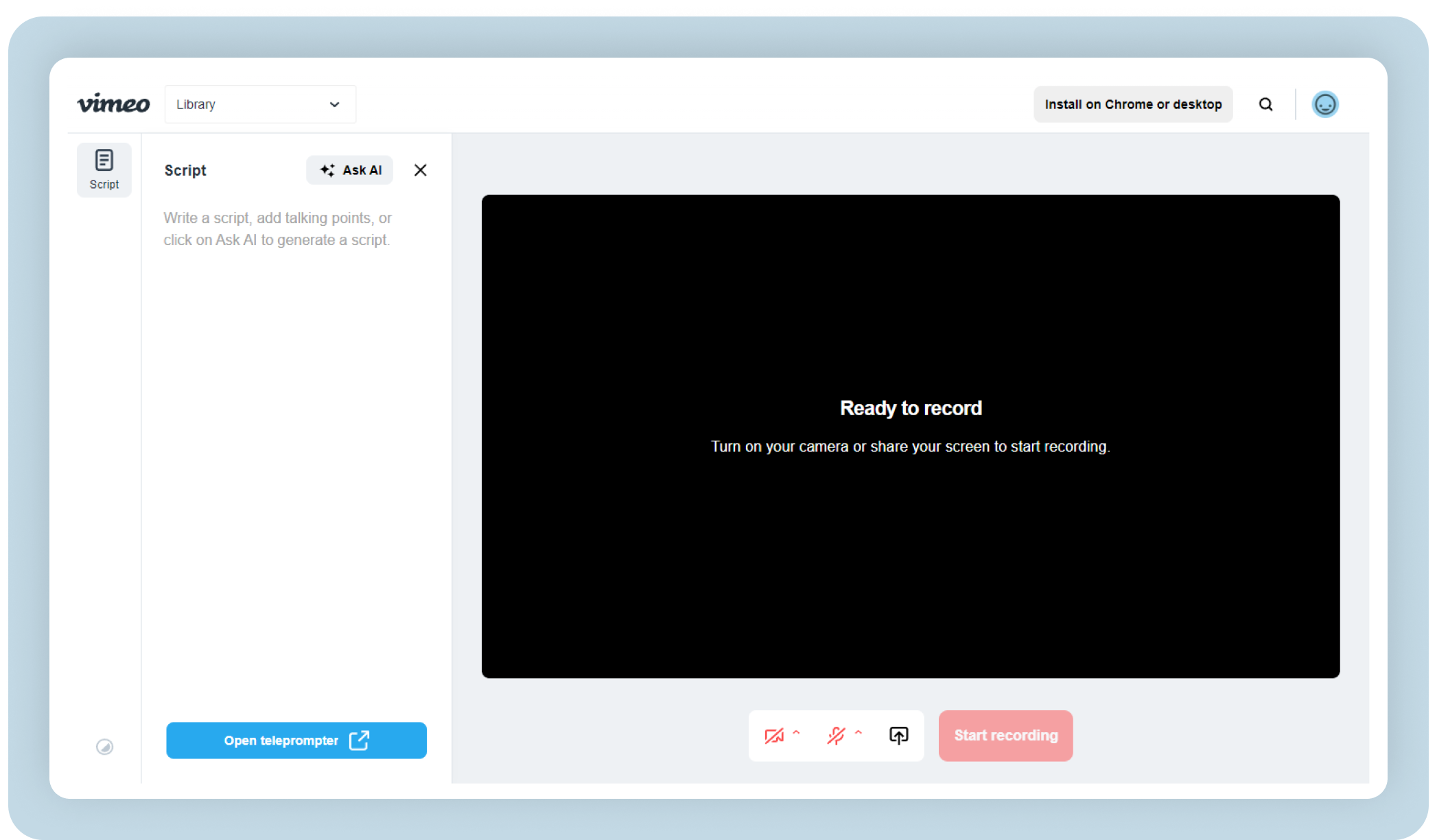 AI script generation
Available as Chrome Extension, Desktop app, and Mobile app on iOS
Editing options that allow you to trim, add comments, and embed the video with ease
Super easy to use
Recordings automatically uploaded to your Vimeo account
Custom branding for your screen-recordings
Faster than Loom, also a lot less laggier
So basically all the essential features you need to create high-quality screen-recordings. However, if you're looking for premium (and, most importantly, fun) features like sending emojis in comments, or adding a CTA then Loom works better. But for basic screen recording, Vimeo Record is a great free Loom alternative.
Vimeo record is almost always rock solid!! And is soooo fast to restart, stop. Have used many.

— Stephen Rhyne (@SRhyne) June 28, 2023
Pricing
Vimeo's screen recording tool is absolutely free.
3. Vidyard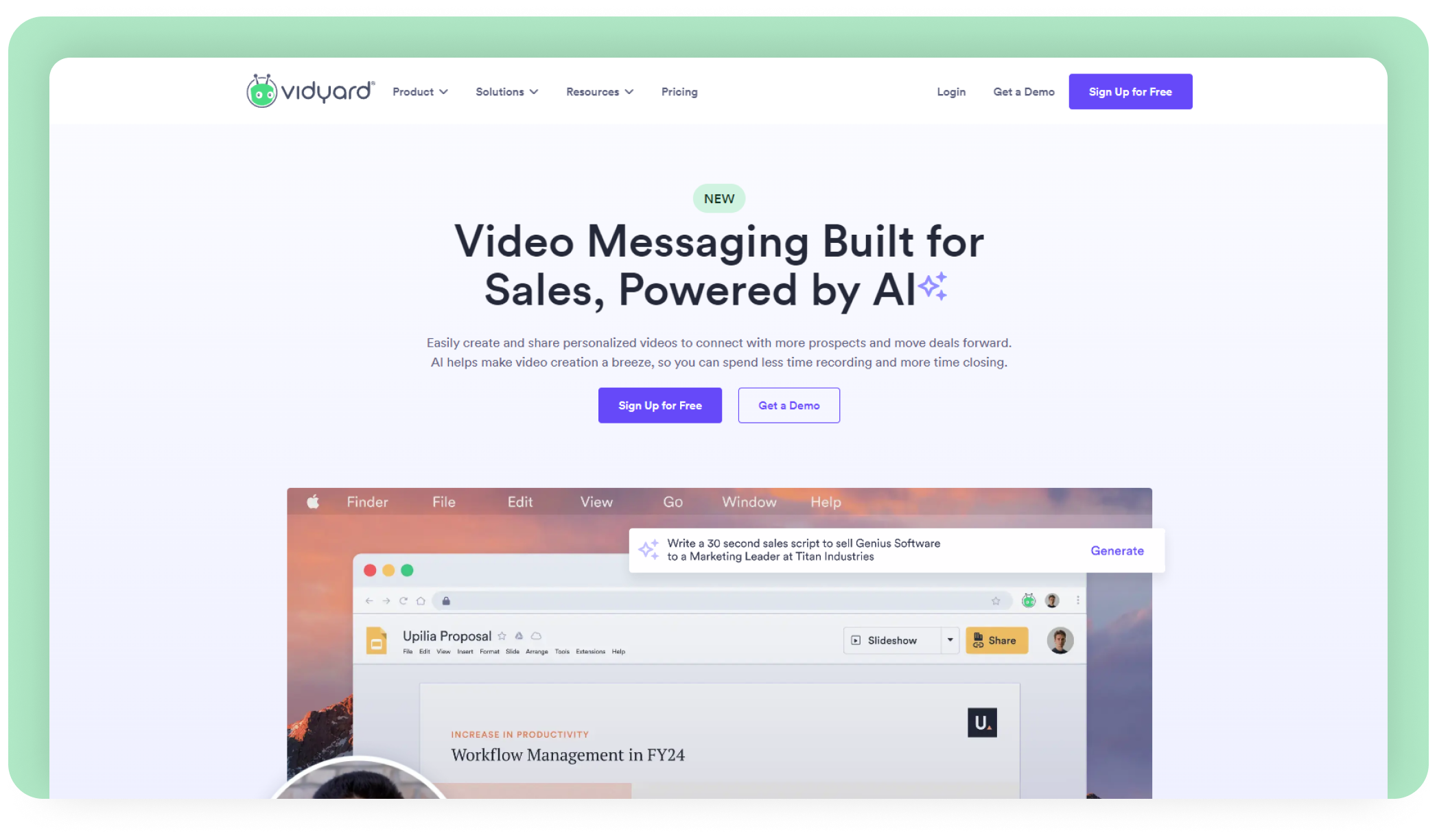 Vidyard, a video messaging tool, has an excellent free screen-recording feature that's quite similar to Loom.
Both are easy to use, provide viewer analytics, integrate with other tech tools, have video editing functionalities, and similar user-friendly interfaces.
The difference is in its massive range of integrations, a more robust video analytics feature, and the fact that it is an all-in-one video communications tool.
If you're looking for an all-in-one tool that fits in with your video marketing workflows, choose Vidyard. But, if you're simply looking for a screen-recording tool, consider some of the other Loom alternatives.
Features
With five main products (Video messages, Rooms, Hosting, Hubs, and AI script Generator), it offers a lot of features for video creators and businesses.
Cloud hosting
Comprehensive video analytics
User-friendly editing functionality (trimming, stitching, and editing videos is a breeze)
A lot of powerful integrations - including HubSpot, Outreach, Salesloft, Gmail, YouTube, Facebook, and LinkedIn
Let's you record yourself and the screen at the same time
Pricing
You can download Vidyard's Chrome extension or the desktop app for free. It offers unlimited recordings and a maximum recording length of 30 minutes.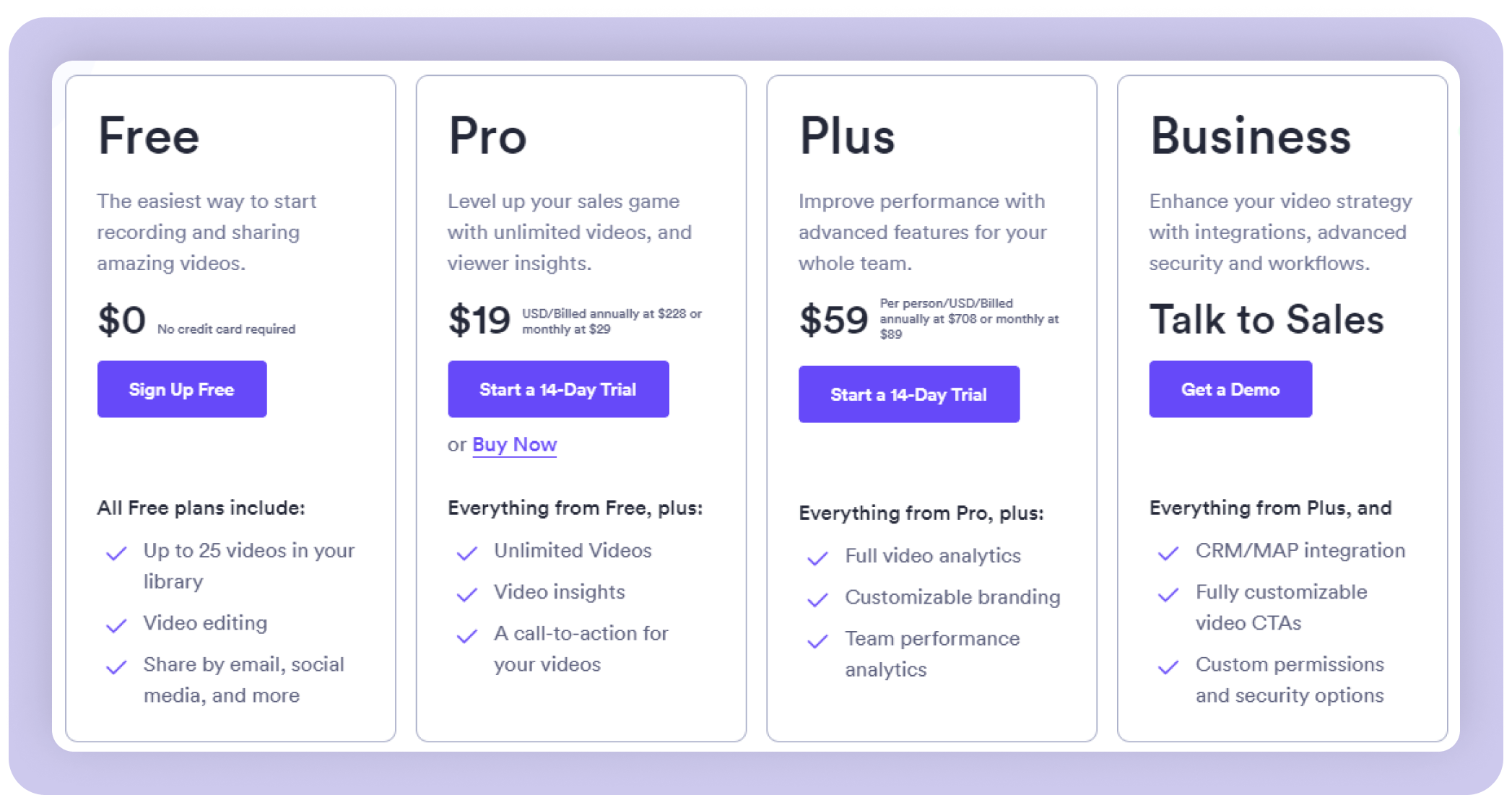 One caveat?
You can only embed 5 videos per month in its free plan - one thing that other screen-casting apps don't restrict.
4. Clip by ClickUp
If you're already using Click up for project management (it is, after all, a highly popular project management tool), Clip may be one of the best screen recording tools for you.
However there are a few limitations to this free tool.
You can only create screen-recordings in context to a task on Clickup. Loom, on the other hand, lets you create screen recordings directly through the chrome extension.
The interface is not as user-friendly as Loom's or Komodo.
Does not have video editing functionality, which is a big bummer.
It is only available for Click-up users, not for guests.
Features
If you're looking for a screen recording tool simply to aid your workflow and collaborate with team members, Clip is an excellent option.
As a project management tool, it offers a plethora of additional features that screen-recorders like Loom don't offer. This includes,
Easy video sharing with team members in the Click-up workspace.
There's no time limit on video recordings.
You can chat with your team through instant messaging in real time.
It integrates with Zoom so starting a video meeting on Zoom right from your Workspace is a breeze
Clips allow you to create a task within Click Up that your team can follow up on.
So if you're a heavy Clickup user, Clip is an excellent option. If you're only on the hunt for a screen-recorder, look elsewhere.
Pricing
Their Free plan is great. It offers unlimited tasks + unlimited members + 100MB storage for Clip recordings.
It has 3 paid plans,
For small teams $7/month. Along with everything else, it also offers unlimited storage and unlimited integrations
For businesses, $12/month. Lot of extra features are offered in this plan.
For Enterprises.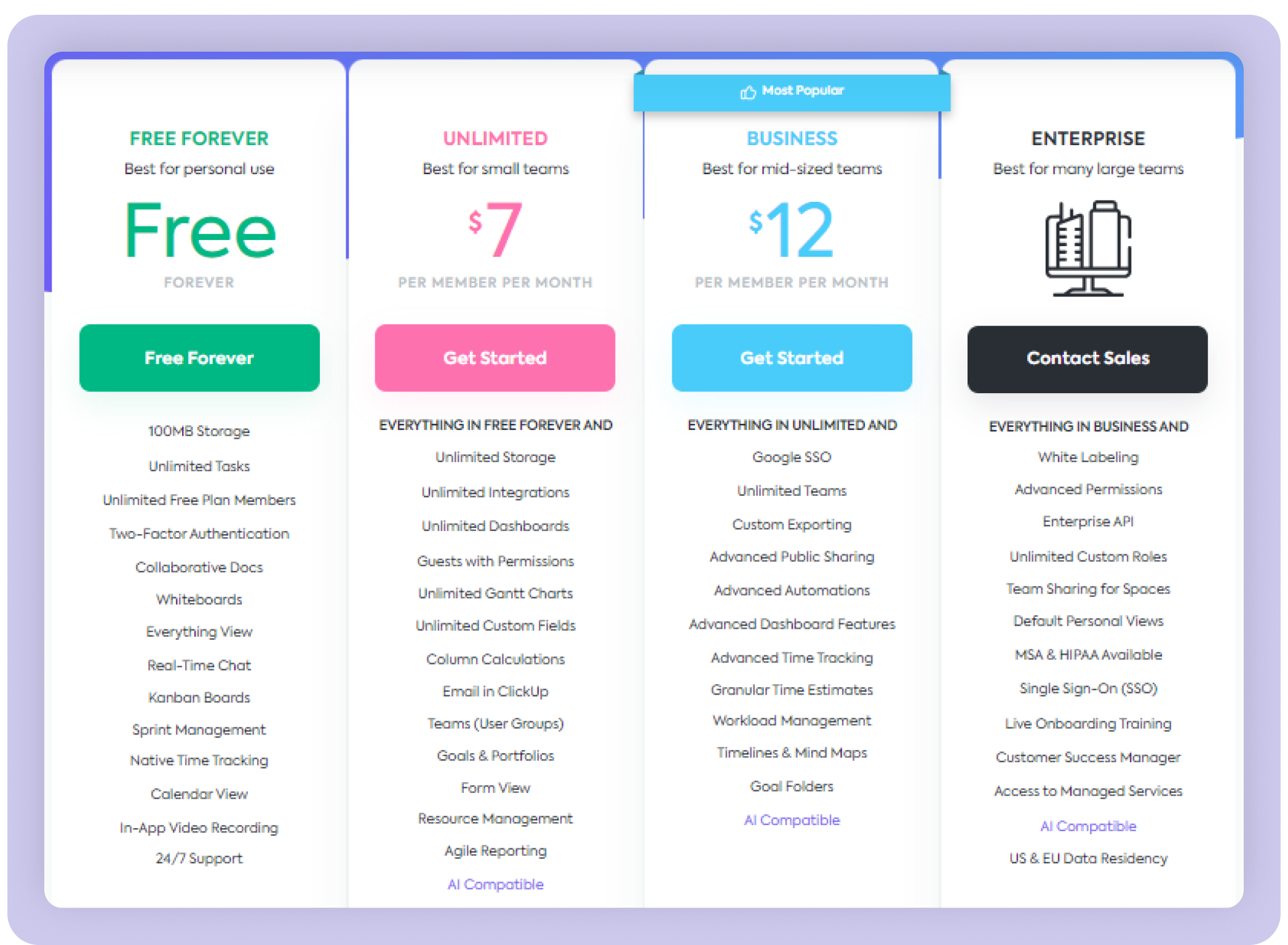 5. Screencastify
Working in the education industry? ScreenCastify is a great screen-recording tool for you.
You can not only screen record lectures and read them aloud to your students, but it integrates with Google Classroom and lets students submit video assignments, too. For teachers and trainers, this is an excellent tool to teach and engage with students.
Also, screencastify of yourself teaching can be made into an edpuzzle with assessment questions. This is great for a "mini" flipped lesson.

— Andrea Servedio (@AndreaServedio) July 21, 2023
Features
Offers a Chrome extension
Integrates with Google Classroom
Allows students to submit their video assignments
Super easy to use
Auto-save feature which saves videos automatically to Google Drive
Add graphics (lines, arrows, circles) to your screen while explaining
Allows you to record both your screen and webcam at the same time
All in all, a simple, user-friendly, free screen recording tool to help you ace your training programs and educational classes.
I use screencastify, it's a chrome extension and you can record whatever window you want! They give you 10 free videos and after that you have to upgrade. I just delete my 10 videos when it's full, completely free.

— Christian Martinez (@_coderchris) July 28, 2023
However, like all tools, ScreenCastify also has limitations.
Free version doesn't offer more than 10 minutes of recording. If you want unlimited recording time, you may need to shift to the paid version.
Editing features in the Free version are not the best, so Screencastify may not be the best option for businesses looking to create branded product demos, etc.
Pricing
Screencastify offers a Free plan and three paid plans.
The free plan is great when you're just starting out, but as your needs grow, you may need to buy one of their paid plans.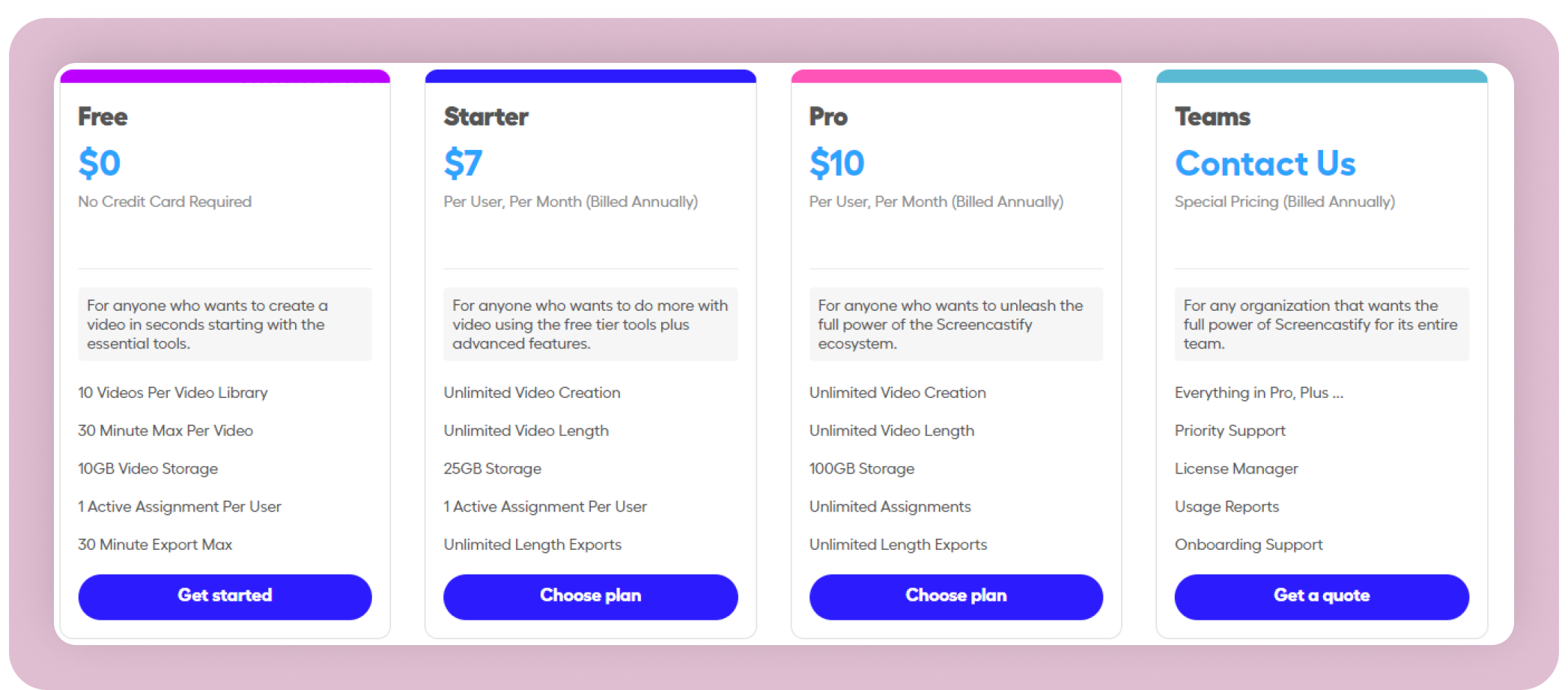 6. SendSpark
Are you in sales?
SendSpark was created primarily for you.
A video messaging tool, SendSpark, helps teams create personalized, branded video content for customers. It also offers a robust screen recorder to further help you optimize your sales workflows.
I signed up for @sendspark a couple of months ago and I am a believer now. Loving the video messages.

— David Taggart-PDMacro.com (@DavidTaggart) January 21, 2022
Features
Create and save video templates
Allows you to embed your videos into third-party message automation platforms like HubSpot, MailChimp, ConstantContact
Offers branding support, which includes adding your color theme, logo, and call-to-action to your video, getting a custom domain, and personalizing thumbnails (in short, everything you need to create really professional branded videos)
Has detailed analytics to track every single thing - from who opened your video to where they're located
Limitations?
Custom branding comes at a cost - precisely, $49/month, and there's no desktop recorder.
Pricing
The free plan doesn't offer a lot of features, so if you're looking for an all-in-one video messaging tool, SendSpark is your tool. If not, try another screen recorder.
6 excellent Loom alternativesto choose from
While Loom is one of the most popular screen-recording tools out there, there are other tools out there that offer a lot more features for your business. And frankly, are a lot less buggier than Loom.
For example, for teachers and trainers, Screencastify offers a lot of fun features. For sales teams, SendSpark is awesome.
If you're looking to create training guides and branded video content for your business, KomodoDecks works best.
So before choosing the perfect tool for your needs, outline what exactly you need in your screen-recorder and why you need one. Once you have that in your hand, choosing the right Loom alternative will be a breeze.
Get Unlimited Recordings with KomodoGet Komodo for FREE
About the author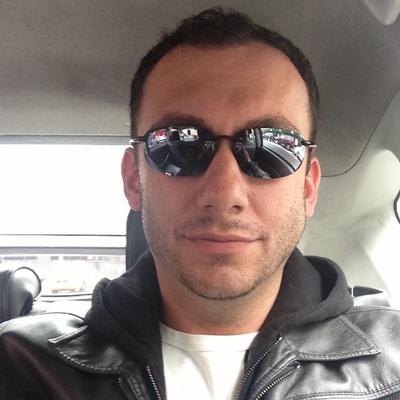 Khanan Grauer
Founder and CEO of Komodo
Khanan Grauer is the founder and CEO of Komodo and TouchApp Media, a design and development studio that brings mobile software to market. He has over 15 years of experience leading software teams and he's passionate about building products that improve communication across time zones.