Master the Screencasting Art Step-by-Step: How to Create a Video Guide with Komodo
Khanan Grauer
Mar 10, 2023
In today's fast-paced business world, communication is key. To effectively collaborate with team members and clients, regardless of their location or time zone, it's crucial to have a reliable, efficient, and easy-to-use tool to help you convey your ideas and share them with the world. Luckily, Komodo might just be the solution you've been searching for, offering cutting-edge, intuitive video collaboration and communication tools that will help you work smarter, not harder.
With Komodo's user-friendly platform and innovative screencasting and workflow features designed to solve all your pain points and make screencasting a breeze, you can wave goodbye to frustrations and say hello to effortless video collaboration and communication.
Crafting Professional Video Walkthroughs with Komodo: A Step-by-Step Guide
Even though it may seem like a breeze with no live audience to worry about, screencasting can be a bit of a head-scratcher, whether you're showcasing demos to potential clients, creating product tutorials, or whipping up video guides for your team. But there's a savior in town, and its name is Komodo. This powerful yet simple screencasting solution is here to save the day and make your video creation process as smooth as silk.
Dealing and being overwhelmed with the challenges of remote work or geographically dispersed teams is a thing of the past. With Komodo, you have everything you need to create engaging and informative video guides and tutorials, all in one place. From recording your screen, camera, and voice, to editing your video with intuitive and easy-to-use AI-based tools, to sharing your video securely with your team members or clients, we've got you covered.
Ready? Let's get started!
Step 1: Sign In or Sign Up
Whether you're a seasoned pro or a newbie, with our user-friendly platform, you can quickly and easily embark on your video guide creation journey. The first step is easy-peasy – simply sign in or sign up for Komodo. Once you're signed in, you're ready to record your heart out!
And here's the best part: Whether you have a free or premium account, you'll be able to record unlimited video content. That's right, unlimited! Now, let's get to the fun part. Camera, lights, action!
Step 2: 3…2…1… Record Your Video!
Komodo allows you to record your screen, camera, and audio all at once, so you can create engaging and informative HD videos unlimited in length that will captivate your audience. With just the click of a button, you can create a video that will clearly communicate your message and help you connect with your team members or clients.
Whether you need to create a tutorial or provide feedback on a project, Komodo makes it super easy to get your message across. Simply hit the "Record" button to start recording! You have the power to customize your screencasting experience to fit your unique needs and preferences – Komodo gives you the flexibility to choose whether to capture a single screen, a window, or a tab.
You can enable your camera to appear in the corner of your walkthrough, switch it with an avatar or keep it off if you prefer not to be on screen. You can even blur any on-screen elements when sharing something confidential. Komodo also has a powerful feature that eliminates the need for guesswork – it captures each and every click, labels them on the video timeline, and stores the screenshots on the sidebar for easy access, eliminating any confusion or uncertainty.
Presenting a video? No worries, Komodo lets you record system audio, too. Viewers can also comment throughout your demo or walkthrough – their feedback will be marked in the video timeline, and you'll be instantly notified to stay on top of things without the hassle of constant back-and-forth chatting or emailing. Go ahead and give it a try – you'll be amazed at how simple and intuitive creating videos with Komodo can be.
Step 3: Edit Your Video
Once you've recorded your video guide, it's time for some nip and tuck. No need to panic or start over if you make any slip-ups during recording – Komodo has got your back. After all, we've made it our mission to make video creation more accessible, intuitive, and fun for everyone.
With our AI-based editing tools, you can quickly and easily fix any errors to create a polished final product on the fly. All of Komodo's editing tools are intuitive and user-friendly, so you don't need to be a video editing expert or tech-savvy to create a professional-looking video. The editing options are endless, and a click away, so there's no need to use any additional tools. You can:
Dub over recordings – talk over previously recorded voice
Delete mistakes in a video with text highlight
Trim your video
Add captions
Adjust the audio levels, and more.
Step 4: Share Your Video
All done? Ready to show off your masterpiece? Komodo makes it easy to share your interactive video with your team members or clients. No daunting encoding or exports – once you finish editing your recording to perfection, simply copy the link, and voila! Your video is ready to be shared instantly. Komodo's video-sharing features are secure and reliable, so you can rest assured that your video guide will reach the right people at the right time.
You can take your videos to the next level by embedding them virtually anywhere, from your go-to everyday tools and applications like Slack, Gmail, Jira, and Notion. Plus, you can also embed videos with gif summaries that highlight each step, so viewers can find what they need fast. Now, all that's left to do is sit back, relax, and let your video guide do all the talking!
... And Keep Up with the Feedback
Hold on to your seats because that's not all, folks! Komodo also provides comprehensive daily video analytics that can be leveraged for business statistics, keeping you in the loop or sharing with other executives, clients, or key stakeholders. With this feature, you can easily monitor video engagement – track where and when your videos were watched and monitor your view count, giving you a clear and detailed understanding of your audience engagement.
Now, isn't that just nifty?
But wait… There's More! Step 5: Organize It Into Folders
Komodo allows you to organize your videos into shareable folders visible to all team members, making it easy for anyone you give access to to find the video they need when they need it. You can create folders based on project, team, or any other criteria that makes sense for your organization, no matter how big or small.
This way, anyone can quickly and easily locate the video they need without having to search through a bunch of cluttered files, resulting in a more organized and efficient workflow.
Your Partner in Video Guide Creation: Unwavering Support from Start to Finish
As you can see, you don't need any technical skills to create high-quality videos with Komodo. The platform's interface simplifies the entire video recording, editing, and sharing process, so you can quickly produce high-quality, clear, and informative videos without breaking a sweat.
And if you ever do need a hand, you can always reach out to the Komodo Decks engineering team with a feature request or if you need live support.
Being part of the Komodo community means being part of a supportive network of like-minded individuals dedicated to helping each other succeed. Have peace of mind knowing that your input and needs will be heard and taken seriously. You also have the power to shape the future of Komodo! Don't hesitate to vote on ideas, propose new ones, and share your thoughts and questions with the collective knowledge of the community.
Benefit from curated and summarized resources, receive feedback on your processes and ideas and feel free to share your successes and experiences with other users. We're all ears! Join the Komodo community to experience the difference – let's learn, create, share, and grow together.
The All-in-One Solution for Interactive Video Guide Creation
All in all, Komodo is the ideal tool for small to medium-sized businesses, enterprises, educational institutions, and non-profit organizations that need new ways to collaborate and communicate cost-effectively. With an array of intuitive and user-friendly features, you can easily bridge the gap between in-office and out-of-office teams, navigate hybrid workflow with ease, and provide an in-person experience to remote clients without the in-person hustle and bustle.
So why wait? Sign up for Komodo today and start creating unlimited video guides that will help you connect and share knowledge with your team members and clients like never before. Don't hesitate to take our video guide creation feature for a spin – it's completely free!
Get Unlimited Recordings with KomodoGet Komodo for FREE
About the author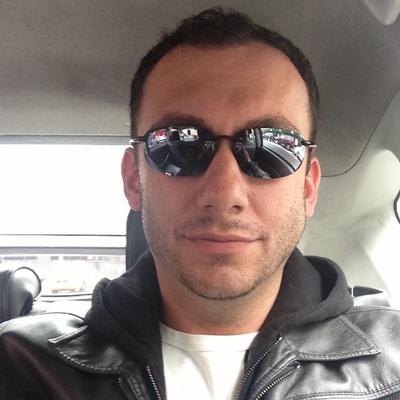 Khanan Grauer
Founder and CEO of Komodo
Khanan Grauer is the founder and CEO of Komodo and TouchApp Media, a design and development studio that brings mobile software to market. He has over 15 years of experience leading software teams and he's passionate about building products that improve communication across time zones.