Boost Your Productivity: 7 Must-Have Tools for Hybrid Work Environments
Khanan Grauer
Jan 11, 2023
With remote work on the rise in recent years, there's been a massive shift in our approach to workflow, with many companies adopting a hybrid work environment. This new model combines working from home with office-based work, giving employees greater flexibility in managing their work-life balance. However, this model also presents new challenges that require innovative solutions to connect teams and get the work done efficiently.
Software tools for collaboration and project management are an emerging force in adapting to the hybrid workplace model. These tools have become essential in bridging the gap between remote and in-office workers, allowing everyone to work together and stay productive regardless of time and location.
If you are looking to streamline your work process and take your productivity to new heights, we can help you out. Check out our list of the best tools your company should use to stay on top of the game at all times!
1. Komodo: for Screencasting & Asynchronous Collaboration
Are you tired of complicated screencasting software with a hefty price tag? Look no further than the Komodo screencasting tool. Not only is it cost-effective and affordable in the long run, but it's also incredibly user-friendly and easy to use, even if you have little to no experience with video recording and editing.
With its convenient editing and document creation tools, Komodo makes creating tutorials, product demos, and feedback videos a cakewalk. And with a free plan offering unlimited videos and storage, you get the perfect opportunity to test its power!
Komodo also understands the importance of organization and has made it easy to keep your files in order by allowing you to organize them into folders. Our platform also values user feedback and offers a prominent community feature where you can ask questions and communicate with other users. There's also the feedback feature where you can offer improvement suggestions and be directly involved in Komodo's evolution. Talk about a win–win!
Exploring the Potential of Asynchronous Communication With Komodo
In a hybrid work environment, communicating can be tricky. That's where asynchronous communication (async for short) comes into play, where participants exchange messages or information without the need to be present and available at the exact same time. It enables people to work on their own schedules, reducing interruptions and distractions and allowing more time for thoughtful responses. It can also help bridge geographical and time zone differences.
Komodo is an ideal tool that can help you overcome common hurdles of the hybrid model. You can easily record and share your thoughts, ideas, and feedback at your own pace, and other team members or clients can view and respond to these videos at a time that is convenient for them.
2. Slack: for Communication
This widely popular communication platform is more than just a messaging app. In fact, it is packed with features that improve collaboration and productivity. Let's check out some of Slack's key features:
Slack Teams are the platform's foundation. Teams can join a workspace via a specific URL or invitation sent by a team admin or owner. This makes it easy for groups to collaborate in a centralized, organized space. Whether working with remote colleagues or coordinating with cross-functional teams, Slack Teams make it easy to communicate with everyone in one place.
Instant messaging on Slack is fast and efficient, thanks to its public channels. This feature allows team members to communicate without the use of email,  get quick responses, and keep the conversation flowing. Slack also offers direct messaging for one-on-one communication, making collaboration with colleagues on specific tasks or projects a peace of cake.
Huddles are an easy-to-use audio-first way to start live conversations, making it easy to talk to someone without the need for scheduling meetings or setting up conference calls. While huddles are limited to only two participants on free tiers or 50 on paid plans, they're still a fantastic addition to your toolbox.
Slack also integrates with tools like Trello, Google Workspace, and many others. You can keep all your work organized in one place, eliminating the need to jump between different tools or platforms. Plus, it's super easy to share files and collaborate on projects with teammates in real-time.
Finally, Slack's API allows developers to build custom integrations and bots, empowering teams to automate repetitive tasks and customize their workflow to fit their needs perfectly.
3. Trello: for Project Management
Simply put, Trello is a digital version of a whiteboard with sticky notes. It allows teams to organize projects, assign tasks, and track progress in an easy-to-use, visually pleasing format. What makes Trello especially useful for hybrid collaboration is its flexibility – it can be used by remote workers as well as in-office folks, making it an ideal tool for the entire team.
Trello also offers excellent value for your money. And if your budget is tight, you can still use the free-forever plan, which provides unlimited cards and lists, plus up to ten boards per team. Teams can create boards for different projects, which can be customized with labels, deadlines, and checklists. Additionally, Trello offers a variety of viewing options, including calendar view and board view, so teams can choose the format that works best for them.
4. Clockify: for Time Management
With Clockify, a time tracking and productivity tool,  individuals and teams can manage their time more efficiently. It's a web-based application that offers a plethora of free features and advanced features at affordable prices. Users can easily track their time spent on different tasks, projects, or clients with just a click of a button on an intuitive user interface that is easy to navigate.
It also has robust reporting features that help users analyze their productivity and make decisions based on their data. Overall,  Clockify offers flexibility and transparency in time tracking, allowing remote employees to stay on top of time management regardless of their physical locations.
5. Calendly: for Scheduling
Calendly is a tool that makes scheduling meetings, appointments, and interviews a breeze. It eliminates the need for back-and-forth emails to find a time that works for everyone. If you have teams and clients spread across different time zones and working schedules, this tool will make your life much easier!
How does Calendly work? It's pretty simple: You just need to sign up and set your availability. Then, you can share your schedule with others via a link, allowing them to choose a time that works for you both. Calendly will send you email notifications, and you can also set up reminders so you don't miss your appointments.
And as a cherry on top, you can integrate it with other popular calendar tools, such as Google Calendar and Apple Calendar. Convenient, right? So, whether you're a busy executive, a team leader, or an individual contributor, Calendly can spare you unnecessary frustration by taking care of the scheduling details. This way, you'll have more time for what really matters – getting work done!
6. Notion: for Productivity & Organization
This effective all-in-one solution offers a wide range of features that allow teams to organize their work, manage projects, and collaborate more efficiently. Notion's flexibility makes it especially convenient for hybrid workplaces, as it allows team members to work together from anywhere, whether in the office, at home, or on the go.
Here are some awesome things you can do with Notion:
Create notes: Notion allows users to create and organize notes in various formats, including text, images, videos, audio recordings, and more.
Build databases: With Notion, you can create databases to organize and track information, such as contacts, tasks, projects, or inventory. You can also use templates to quickly set up common database types.
Manage projects: Notion's project management features allow you to create task lists, set due dates, assign team members, and track progress. You can also use Kanban boards and timelines to visualize your project and track milestones.
Collaborate: Notion makes collaboration easy by allowing multiple users to edit and comment on the same page simultaneously. You can also share pages and databases with others and control access with different permission levels.
Make a knowledge base: You can use Notion to create wikis, FAQs, and other resources for your team or customers. Whether you're building an information hub for internal use or a public-facing resource for your customers, organizing extensive knowledge bases is more accessible than ever with Notion.
Notion's pricing is affordable, with a free version that includes a variety of essential features and a paid version with advanced functionalities. With its versatility, customization options, and collaboration features, this powerhouse of a tool is an excellent choice for hybrid workers looking to stay organized and productive.
7. Google Workspace: for File Sharing, Collaboration, and Team Meetings
This is an obvious one, but more than worth a mention! Google Workspace is a cloud-based productivity suite that is a  cornerstone of any modern work team, no matter its size.  The core apps that make up Google Workspace are:
Gmail: Google's widely used email service.
Google Drive: a cloud-based storage system that allows users to access and edit their files from anywhere, on any device, without the need for software installations.
Google Docs: a word processing tool that lets users collaborate in real-time, with everyone seeing changes as they happen.
Google Sheets:  a data analysis and visualization tool for effortless number crunching.
Google Slides: a presentation tool that lets users create stunning presentations and leave a lasting impression.
Google Meet: A video conferencing tool that allows you to easily hop on video calls with colleagues and clients, no matter where they are. It includes features like screen sharing and recording.
Using all these tools together gives workers the power to quickly and easily manage tasks, communicate,  and share information. The cloud-based nature of Google Workspace means that hybrid teams can access their work anywhere, anytime, and on any device.
Common Hybrid Workplace Hurdles & How Software Tools Help You Solve Them
Hybrid and remote work models created several significant obstacles, including issues related to:
Culture and connectivity,
Communication,
Productivity,
Motivation,
Stress management,
Work-life balance.
Whether it's communication barriers or productivity pitfalls, these problems require creative solutions to close the divide between physical and virtual workspaces.
Fortunately, numerous software tools have helped organizations adapt to the hybrid work model in recent years. These tools offer a centralized location for storing and sharing files, video conferencing, chat or messaging features for quick communication, and project management platforms to ensure efficient task completion.
Whatever unique problem you might have noticed during remote collaboration, there's probably a team of people currently developing a solution for it. By leveraging the latest technology, your team can foster a culture of connectivity, enhance collaboration, and boost productivity in both virtual and physical work environments.
Ready to Improve Your Hybrid Team's Communication and Performance?
With all this info in mind, you probably can't wait to try these amazing tools for yourself. Why not start by stepping up your video game? Whether you're a seasoned video editor or a complete novice, Komodo's user-friendly interface and powerful editing tools make it easy to create professional-quality videos in no time.
You can unleash creativity and produce engaging tutorials, guides, and feedback videos. And not only that, but you can also smoothly communicate your ideas with your colleagues and clients, breaking down the barriers of remote teams with async communication.
So, why wait? Sign up for Komodo today and start recording unlimited videos for free! With our community and feedback features, you'll have all the support you need to use the platform to its full potential.
Get Unlimited Recordings with KomodoGet Komodo for FREE
About the author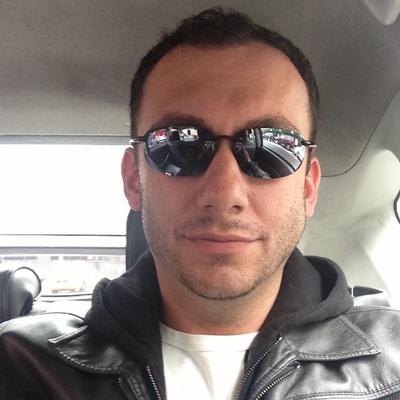 Khanan Grauer
Founder and CEO of Komodo
Khanan Grauer is the founder and CEO of Komodo and TouchApp Media, a design and development studio that brings mobile software to market. He has over 15 years of experience leading software teams and he's passionate about building products that improve communication across time zones.